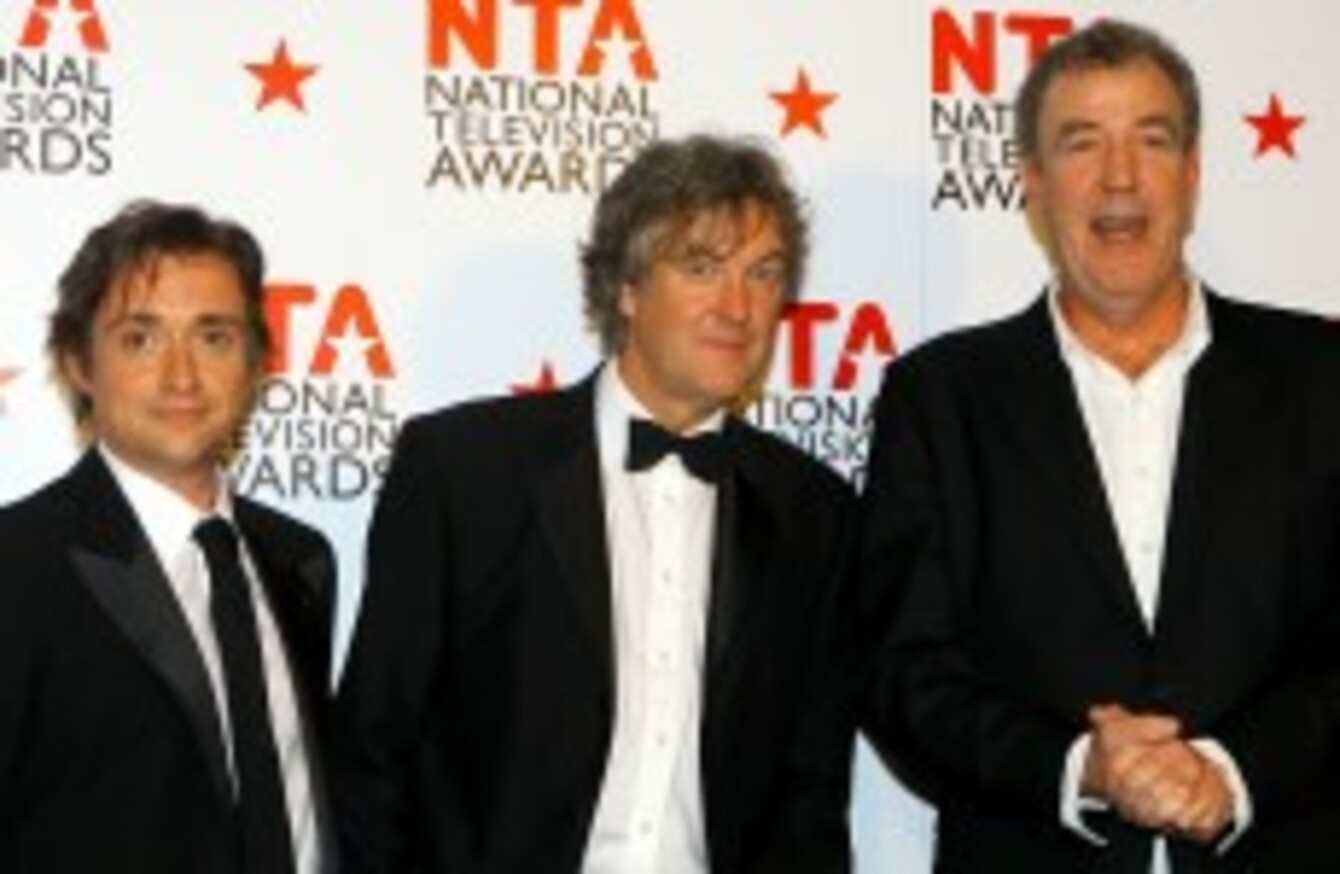 Image: PA Archive/Press Association Images
Image: PA Archive/Press Association Images
IT SEEMS IT'S all for one and one for all for as Richard Hammond confirms won't be returning to Top Gear without his fellow presenters.
Yesterday, James May said doing the Top Gear without Jeremy Clarkson would be a "non-starter" and officially called his time on the BBC show.
It seems it's prompted the other third of the presenting trio to declare that he is also out.
The departure of May and Hammond comes within days of Top Gear's executive producer Andy Wilman also leaving and will further fuel speculation that the men are preparing for a new project together away from the BBC.
The Guardian quotes a source close to Hammond as saying that: "The fact of the matter is Richard's contract has expired, and he's very much part of the discussions with the others as to what's next for the three of them."
The source goes on to say that Hammond has not ruled out working with the BBC on other projects, something May was also at pains to point out yesterday.
It also means that if the BBC are to continue with Top Gear, something they remain committed on doing, then a whole new presenting team will have to be found.