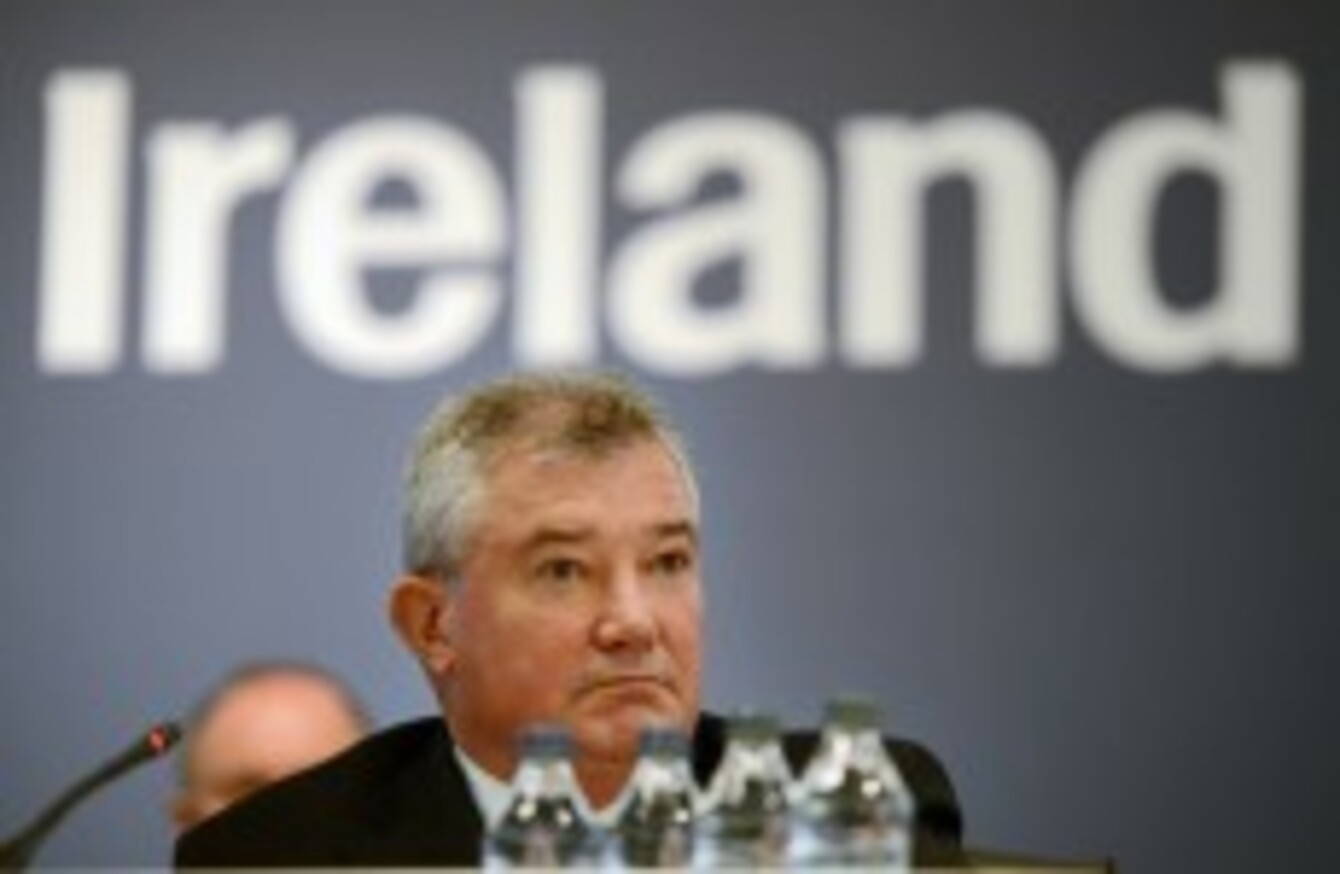 Bank of Ireland CEO Richie Boucher
Image: Sasko Lazarov/Photcall Ireland
Bank of Ireland CEO Richie Boucher
Image: Sasko Lazarov/Photcall Ireland
THE CHIEF EXECUTIVE of Bank of Ireland has said that the bank is seeing the numbers of customers in mortgage default or impairment 'slow down'.
Richie Boucher was speaking to RTÉ's Morning Ireland as the bank announced first-half losses of €504 million, down from over €1.2 billion in the same period last year. The bank's impairment charges are also down on the first six months of 2012, from €941 to €780 million. Of that, €251 million was on residential mortgages.
Boucher said that the bank was experiencing a lack of communication from some customers, but stopped short of echoing his AIB counterpart David Duffy's stance on strategic default.
"We have a certain number of customers who have arrears are not engaging with us at the moment.
It's not for me to judge the specific reasons why a person isn't engaging with us. It might be quite daunting, they might have issues in their personal lives or they are making a choice.
Boucher added that the bank had restructured over 16,000 mortgages.
"What we are doing is when people are engaging with us, we are able to restructure mortgages for a significant number of customers. Approximately 4,700 customers would have moved out of restructure in the last six months and 85 per cent of those are back on an acceptable basis."
Turning a profit on the State's 15 per cent holding was a priority, Boucher said.