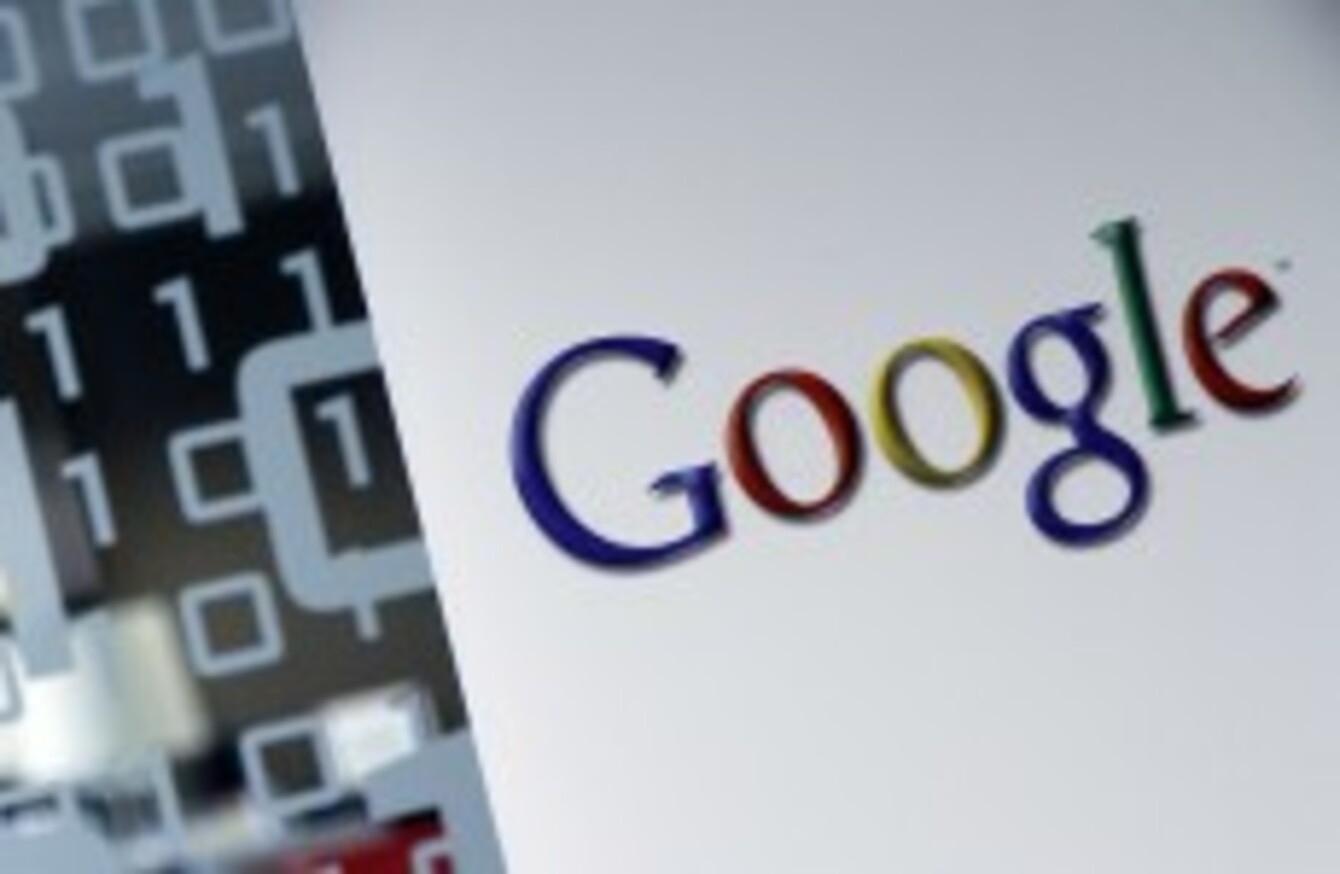 Image: AP Photo/Virginia Mayo
Image: AP Photo/Virginia Mayo
EXACTLY A YEAR ago, the European Court of Justice passed a ruling that would pave the way for 'the right to be forgotten.'
Under certain conditions, an individual could request certain information to be removed if "the data appeared to be inadequate, irrelevant or no longer relevant."
What this meant was provided you were successful, Google and other search engines would remove or edit certain search results from terms provided they met these criteria. Since Google is the dominant search engine in Europe, holding between 90% to 96% of the market share, the ruling brought it into the spotlight.
A year on, what does it mean for individuals?
While nothing has changed in the actual ruling, that hasn't stopped the confusion over who's responsible for enforcing this and who isn't. The main points to keep in mind are:
The ruling only applies to search engines like Google and Bing. It does not affect any other site.
All requests are dealt with by the search engines, not the site with the information.
Each request is dealt with on a case-by-case basis. 
The search engine weighs up whether the information about the person is outdated or inaccurate. Also, whether the information is in the public interest or not will also be taken into account.
If a request is granted, only the search engine is affected. News publications have no obligation to take down or modify the information in question as they're protected under European data protection law. Google isn't a media company hence why it's not protected by this. 
The ruling only applies to the European versions of search engines. Global versions of the same site aren't affected.
If a request is rejected, the person can request that their local data protection authority reviews the decision.
If a request is granted, it only affects the indexing of said information. The information will still be out there, but just harder to find.
What must you do if you want data removed from Google?
You must provide links to the material in question, your home country, a photo ID and an explanation as to why the links should be removed. In this case, Google deals with the requests directly.
Those who wish to make a request must fill out this form.
How many requests were made since the ruling passed?
Since Google dominates search results in Europe, requests have been directed towards them. Since it started accepting requests for removal on 29th May, 253,617 requests have been made across Europe with 920,258 URLs evaluated, according to the most recent update. Of those URLs evaluated, 321,543 or 41.3% were removed.
Many of these were granted at the start and in recent months, it's believed it has rejected 70% of requests.
For Ireland, more than 2,300 requests were made and 7,364 URLs were evaluated. Only 1,791 URLs or 29% were removed.
The top ten sites which involve the likes of Facebook, YouTube and Google Groups accounted for 8% of all URL evaluated.
What kind of requests have been made so far?
Google has listed a number of accepted and rejected examples on its transparency site. Some examples are:
In Germany, a teacher who was convicted for a minor crime over 10 years ago requested Google to remove an article about the conviction. The page no longer appears when someone searches for the individual's name.
In Sweden, a woman requested that it remove pages from search results showing her address. The pages showing this no longer appear when you search for her name.
In Italy, one person requested that 20 links to articles about his arrest for financial crimes committed in a professional capacity would be removed. The request was rejected.
In the UK, one person requested that links to articles which referenced his dismissal for sexual crimes committed on the job to be removed. The request was denied.
Since each request is dealt with on a case-by-case basis and the reasoning for each one isn't revealed, figuring out why certain requests are granted is difficult.
What are the main criticisms?
There have been a few, but the main ones concern freedom of speech and its wider implications.
While the information is still there, the links are only removed for specific search results and the reasoning behind said removals can be unclear.
#Open journalism No news is bad news Support The Journal

Your contributions will help us continue to deliver the stories that are important to you

Support us now
To give one example, a blog post from the BBC, published back in 2007, was removed shortly after requests were accepted.
While it was initially assumed the request came from the individual named, it's believed the request was likely made by a commenter, which brings up its own set of problems.
Also, Google has criticised the fact it has to be the judge, saying it doesn't necessarily have enough information to make a decision.
Some of those making the requests give false or misleading information, and in certain cases, that's usually all the info it has to work with. As a result, it has been criticised for some of its decisions (with some links being reinstated), but it has insisted it's just following the ruling.
The other problem is whether such a ruling would have wider implications beyond Europe. For some US (and EU) commentators, not only does it threaten freedom of speech and may have negative effects on privacy and censorship, they believes Europe shouldn't be creating a precedent that one region could set global rules for the internet.
While links were removed from certain search results, the pages could still be found through using other terms or through Google.com, a concern for the European privacy watchdogs.
Back in February, Europe's privacy watchdogs rejected the conclusions reached by an independent group advising it on how best to apply last year's ruling. The group said Google could continue its policy of removing sensitive links from the European versions of Google's sites.
However, European regulators believe that this approach undermines the entire purpose of the ruling by not applying it globally, and not doing this was disobeying the law.
"We're not going to change our mind" Isabelle Falque-Pierrotin, the chair of the French data protection agency CNIL told the Financial Times at the time. "At some point, if they don't agree to what we have asked them to do… they will have to face a judicial question."