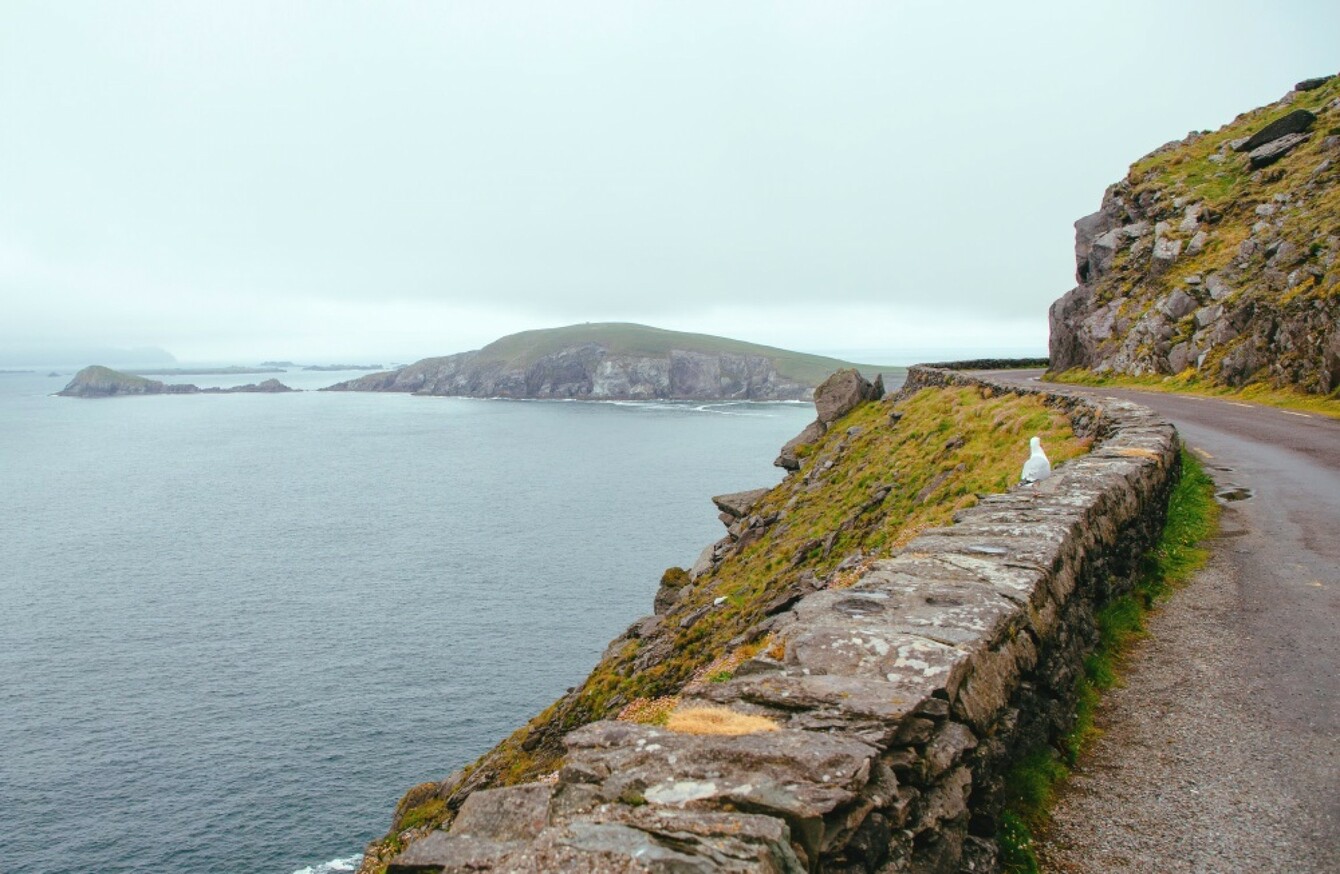 Image: Shutterstock
Image: Shutterstock
THE RING OF Kerry is one of Ireland's most famous scenic drives, taking visitors through the mountains, lakes and rugged Atlantic landscapes of the Iveragh Peninsula, with stops at buzzing towns and picturesque villages along the way.
But what's the best way to tackle this route and see the sights without the crowds? We asked Ray Walsh of Killarney-based tour company Walk With Me.
When is the best time to go?
The Ring of Kerry is a great trip at any time of year, but the area does get busier during the summer months, with visitors flocking to the hills and the beaches, and events such as Puck Fair in Killorglin and the Charlie Chaplin Comedy Film Festival in Waterville.
"It can be very busy in July and August, just like anywhere in Ireland once the schools are closed for the summer. So I always recommend May, June, September if you're coming to visit," Walsh says.
Pro tip: Watch out for the annual Ring of Kerry cycle, which takes place at the start of July and attracts thousands of cyclists. This may be a good time to visit if you're interested in exploring the area by bike, but not if you're planning to drive the loop. "You don't go to the Ring of Kerry when the cycle is on – that's the one day to avoid it," Walsh adds.
Where can I park the car?
Most people will be starting and ending their Ring of Kerry journey in Killarney, which has plenty of spots for eating, drinking and staying the night. It also has lots of space to leave your car while you're exploring the town.
"There's no problem with parking. There's five substantial car parks in Killarney – they all have a charge but parking is cheap enough, and some of them are free in the evenings," Walsh says.
Pro tip: A new car park has only just opened on Killarney's Rock Road. "I would recommend that one because it's brand new and it's less than a five-minute walk to the town centre," Walsh adds.
What are the top things to do along the way?
The Ring of Kerry is a 180km route that passes through Killarney, Killorglin, Glenbeigh, Cahersiveen, Waterville, Derrynane, Caherdaniel, Sneem and Kenmare.
The natural scenery is the main attraction here, with mountain passes, rural landscapes, beaches and views out to the islands.
But there's also plenty of interest in the towns and villages, and a few historical stops along the way. This includes stone forts at Cahergal and Leacanabuaile, and the remains of Ballycarbery Castle just outside Cahersiveen.
"You can visit Derrynane House, which was Daniel O'Connell's ancestral home. And they now have a fairy village in the grounds that's great for young kids," Walsh says.
"Then on your way back to Killarney you get all the traditional sights – Moll's Gap, Ladies View, Torc Waterfall and Muckross House. They've all retained their interest over the years."
Pro tip: You can drive the route in a few hours, but allow yourself a full day to explore all the sights along the Ring of Kerry. "If you want to see the ring properly you need to allow at least nine hours. I'd take people out on tours from 9am to 6pm, but some people would say you might even need longer," Walsh adds.
Where's the best place to stop for lunch?
If you don't feel like bringing a packed lunch with you in the car, there are plenty of options in the towns and villages along the Ring of Kerry route.
"There's lots of places along the way to stop. For lunch I'd say the Bridge Bar in Portmagee or the Blind Piper in Caherdaniel – they do good pub food – or any of the restaurants in Waterville, because they're good half-way stops," Walsh says.
"Then for dinner at night, Killarney is full of restaurants. And there's something for every budget, from fish and chips to more high-end food."
Pro tip: Stick around Killarney in the evening and get a pint in Reidy's or Courtney's, or just grab an after-dinner ice cream in Murphy's.
How can I escape the crowds?
The full Ring of Kerry is traditionally done in an anticlockwise route, heading west out of Killarney. Some have argued that you'll avoid the crowds and the tour groups if you start in the opposite direction, but Walsh isn't convinced.
"It's not necessary to go against the traffic, I don't see any benefit going the other way. There'll be a bit of traffic on a busy day, but you'll get that anywhere," he says.
If you're really worried about getting stuck in a crowd of tourists, there's plenty of other places to explore on your journey, from a hike in the Macgillycuddy's Reeks to a trip down to the beaches of Derrynane and Rossbeigh.
Pro tip: Don't forget to leave some time to explore Killarney National Park. "There's lots of trails in the park, nearly a different walk for every day of the year. There's a traditional farm at Muckross House, or I'd aim for Ross Castle, because it's not as touristy as other places," Walsh adds.
Are there any hidden gems in the area?
Take a slight detour off the Ring of Kerry route and head for Valentia Island, which is "a bit more off the beaten track", according to Walsh.
You can get a car ferry from Reenard, taking in some of the coastal scenery, before going to explore a few the island's top sights.
This includes Valentia slate quarry, Bray Head tower, and the Tetrapod Trackway, which features rock imprints believed to have been left by a creature somewhere between 350 and 375 million years ago.
Pro tip: Return to the mainland via the bridge at Portmagee and go check out the Kerry Cliffs. "Everyone knows the Cliffs of Moher, but they're reaching saturation point. The cliffs at Portmagee are a great place to go instead," Walsh adds.