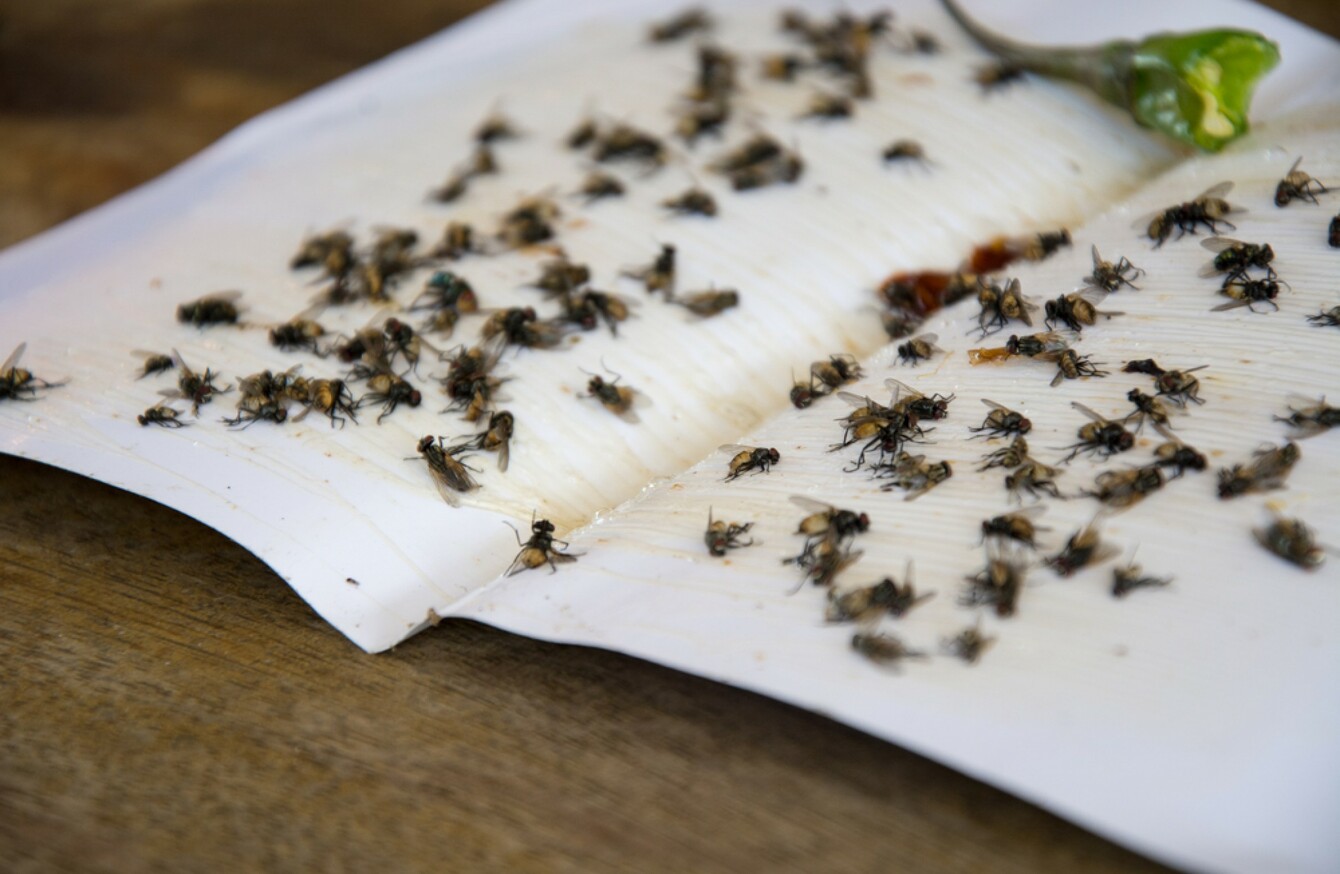 Image: Shutterstock/gobalink
Image: Shutterstock/gobalink
"THEY'RE ALL OVER the place," said local councillor Chris Andrews.
For locals in Ringsend, however, this is no ordinary group of flies arriving for the summer.
Since the beginning of the week, Andrews has been inundated with calls from constituents complaining about the sheer number of flies that have taken up residence in the area.
He told TheJournal.ie: "It's an infestation. Residents are understandably annoyed. It's not clear where they are coming from."
Andrews said that the issue "wasn't going away" and needed to be dealt with as a matter or urgency.
Labour Senator Kevin Humphreys, meanwhile, told TheJournal.ie that the situation was "out of control".
He said he had contacted Dublin City Council to try establish the cause of the problem, but had so far not received confirmation as to why there are so many flies in the area.
"Businesses have had to close," he said. "With summer there's always flies around, but this is just something else."
Andrews will raise the issue at Monday's meeting of Dublin City Council, and said he believes the Environmental Protection Agency should be called in.
He cited the recent bathing ban on Sandymount beach as a sign that the local facilities were not adequately prepared to deal with adverse events.
"Residents are concerned," Andrews said. "It's very understandable. I was in touch with some who are looking to create their own community environmental watchdog."
Nearby to Ringsend is the new Poolbeg Incinerator, which shut down over a lime leak last month. Multiple protests took place to try to stop the placement of the incinerator there on environmental grounds. There is also a waste water treatment plant nearby.
There is no suggestion at this stage as to what is causing the large amount of flies in the area.