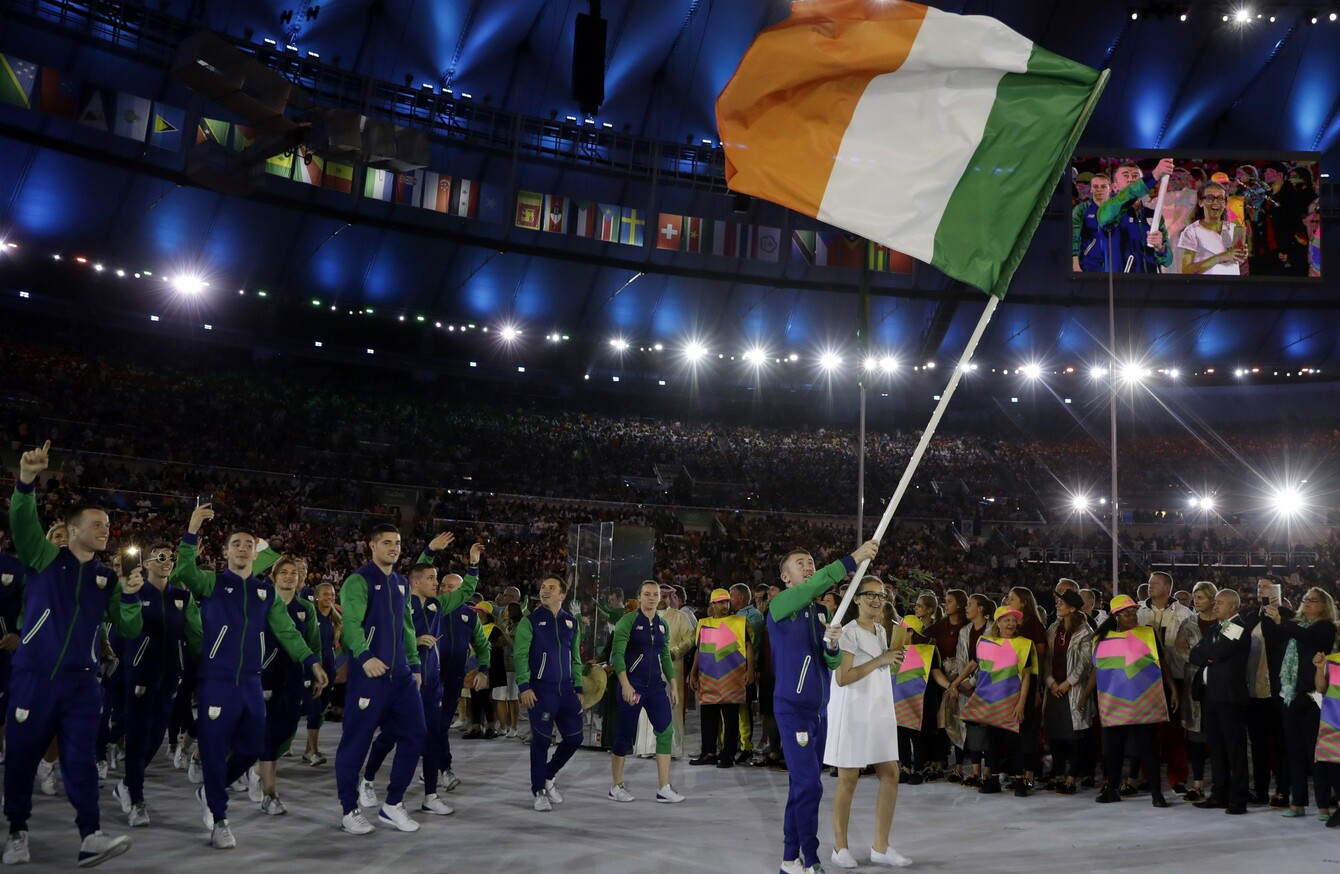 Paddy Barnes carries the Irish flag during the opening ceremony for the 2016 Summer Olympics
Image: David J. Phillip/PA Images
Paddy Barnes carries the Irish flag during the opening ceremony for the 2016 Summer Olympics
Image: David J. Phillip/PA Images
THE GOVERNMENT'S INQUIRY into the sale of Irish Olympic tickets wants to hear from members of the public about their experience of buying tickets.
The inquiry, chaired by Justice Carroll Moran, is examining ticket sales for the London (2012) and Sochi (2014) Games, as well as Rio 2016.
It was established after Pat Hickey, former head of the Olympic Council of Ireland (OCI), was detained in Rio for allegedly being involved in illegal ticket reselling.
During the games, families of Irish Olympians spoke about being unable to get tickets in Ireland to see their loved ones compete in Rio.
Pro10 was the authorised ticket reseller for Irish Olympic tickets at Rio 2016 but some families said that efforts to buy tickets from the company were fruitless, leading them to buy tickets from countries like Germany or France.
Other families complained that Pro10 had no online portal for people to purchase tickets and the company was unresponsive to concerns.
The Moran Inquiry now wants people to outline their experience in seeking tickets for Rio 2016.
The inquiry was established in August and the initial timeframe indicated a report would be completed and presented to Sports Minister Shane Ross before next week but it is clear that this will not be met.
Last week, the OCI took the decision to postpone a separate independent inquiry into the affair pending the conclusion of criminal proceedings against Hickey.
The long-time head of the OCI remains in Rio where he is staying in a rented property provided for him by the OCI. Hickey is not allowed leave the country and his passport is being held by Brazilian authorities.
Submissions to the Moran Inquiry about buying tickets for Rio 2016 must be made before 30 November.
People can get in contact via email to info@moraninquiry.ie or by post to Moran Inquiry c/o The Property Registration Authority, The Four Courts, Dublin 7.