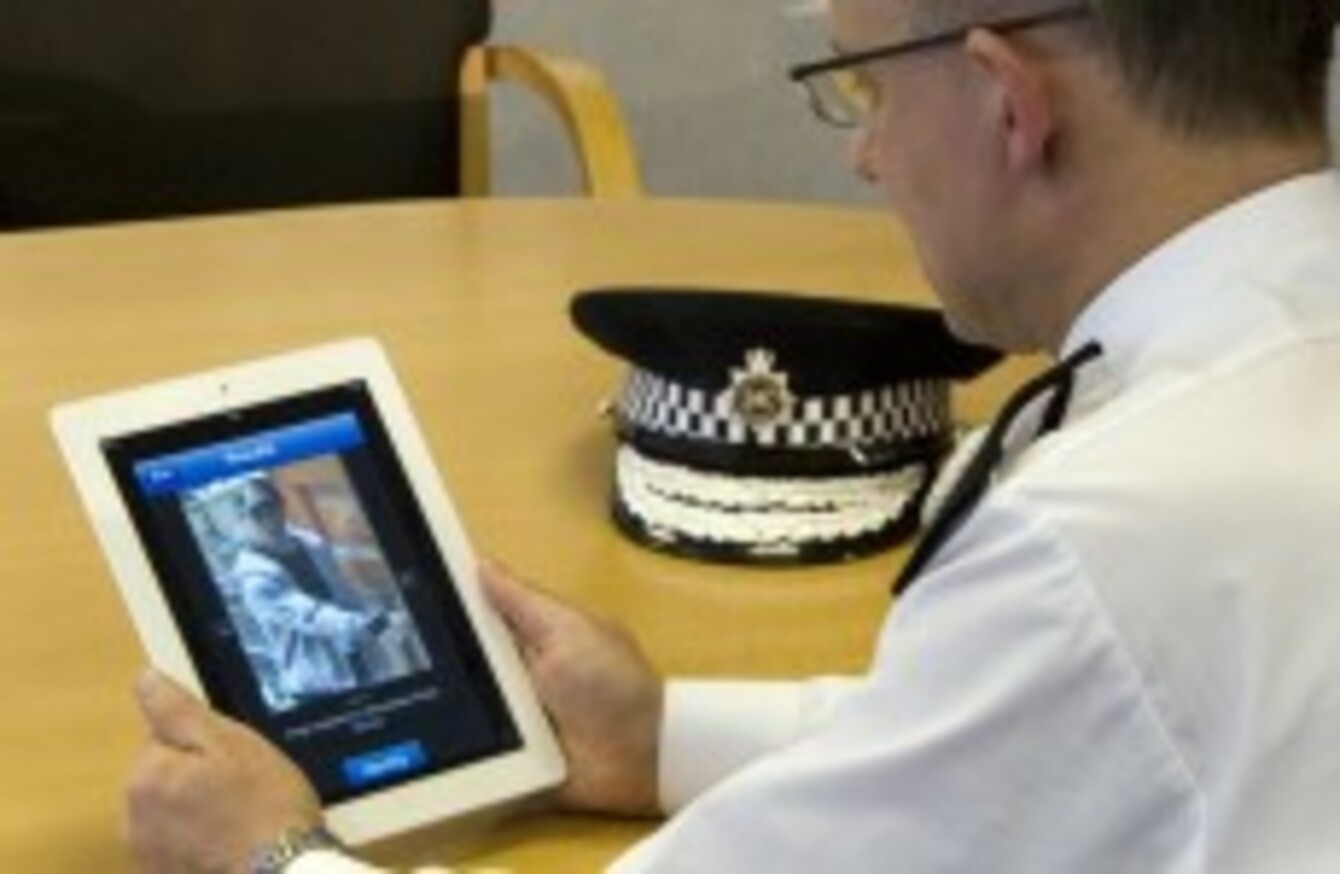 AC Mark Rowley looking at the Facewatch app
Image: Metropolitan Police Service press office
AC Mark Rowley looking at the Facewatch app
Image: Metropolitan Police Service press office
UK POLICE ARE to harness the powers of crowd-sourcing to help find those suspected of committing crimes during the 2011 London riots.
People will be able to use the app to view photographs of suspects and then identify them, using smartphones and tablet computers.
Thousands of images were loaded onto the MPS smartphone app, which is driven by technology from Facewatch, today.
Following last year's riots, the Metropolitan police undertook a meticulous investigation of CCTV footage, through which they have identified and uploaded 2,880 images. Now they are urging members of the public to download the app and assist in identifying people whom police wish to speak to.
Simplicity
The Metropolitan police say that the key to the app is its simplicity. It is available on all computers at www.facewatchid.co.uk, while the Facewatch app works across all smartphone and tablet computer platforms with internet connection. It is free to download from the Apple App Store, Android Google Play and Blackberry App World.
Members of the public just enter a postcode and then click or touch through a selection of CCTV images of unidentified people that the police would like to talk to.
If they have information on a person shown, the viewer can enter their name and/or address, which is then sent immediately and confidentially to the police.
However, the images aren't just from the riots – the police have also uploaded a further 2,000 images of low level crimes such as shoplifting or anti-social behaviour which are not related to the 2011 disorder.
Fighting crime
The Facewatch id app technology and secure database system has also been made available by Facewatch to all police forces across the UK and will soon link to the Facewatch business crime reporting solution already in use by many businesses in London.
MPS Assistant Commissioner Mark Rowley, head of Specialist Crime and Operations, said:
This is a great opportunity for the public to help us fight crime and bring those who remain outstanding to justice. My hope is that the two-thirds of Londoners who own smartphones will download this app, and help us identify people we still need to speak to. We need Londoners to browse through the app every week or so as new images will appear regularly.
Detective Chief Inspector Mick Neville, head of the Visual Image Identification and Inspection Office, said:
We are committed to tracing those individuals we wish to speak with through CCTV and other forensic images.