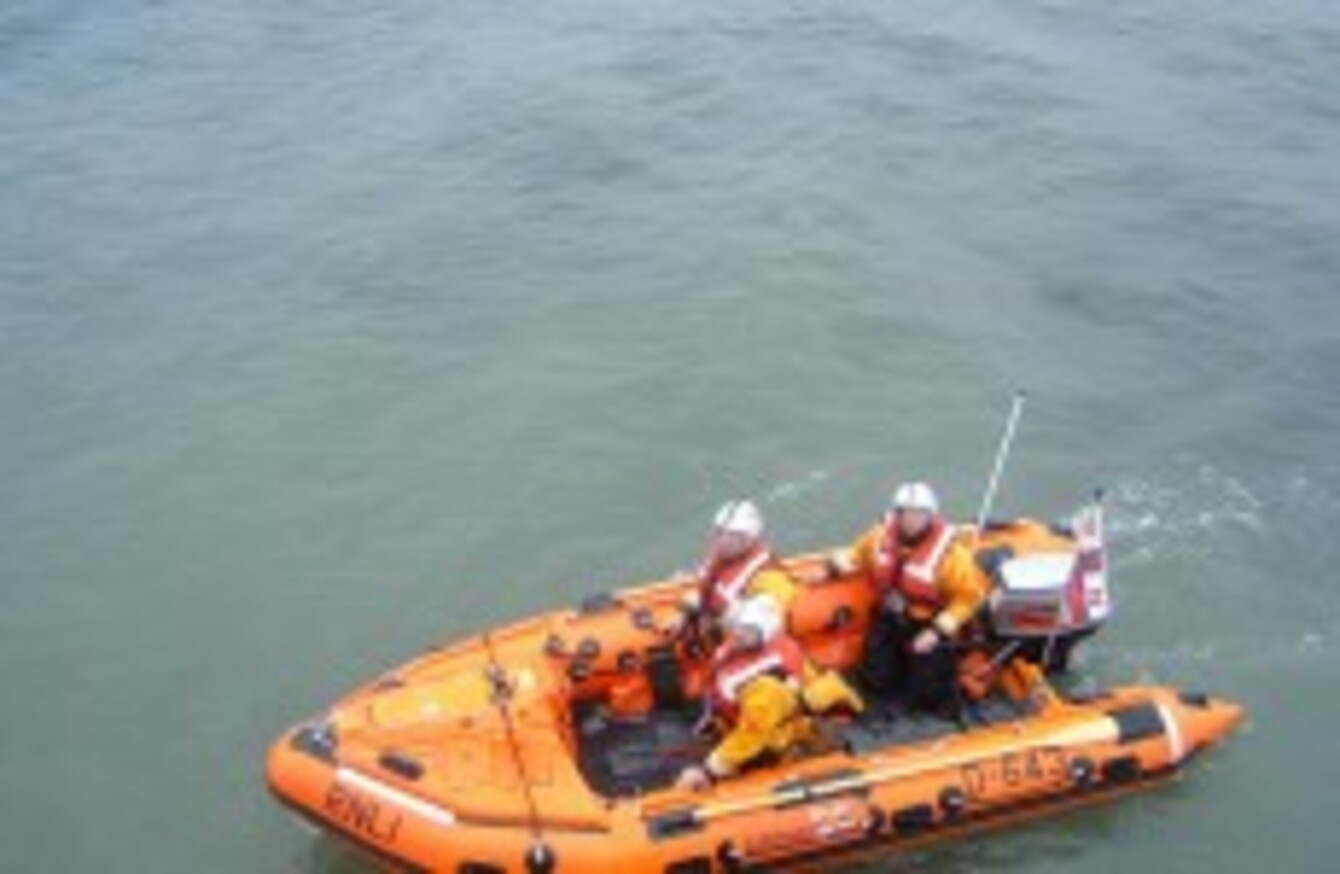 Image: RNLI
Image: RNLI
FOUR ANGLERS GOT into difficulty this afternoon when their boat capsized off the coast of Waterford.
Volunteer lifeboat crew with Tramore RNLI responded to a callout at 1.43pm when the six metre half decker boat capsized with four men onboard halfway between Brownstown Head and Rhinashark off the Waterford coast.
One man managed to swim to shore and the remaining three were recovered by the Tramore RNLI inshore lifeboat crew. One of the three men was airlifted off the lifeboat by the Coast Guard helicopter and taken to hospital.
It is believed the men were in the water for up to half an hour before they were rescued.
"I am relieved that all four men are safe after their boat capsized. They were wearing life-jackets which provided the necessary buoyancy to keep them afloat while they clung to the upturned vessel," said Derek Musgrave, Tramore RNLI lifeboat operations manager.
It was the fourth sea rescue in the last day.