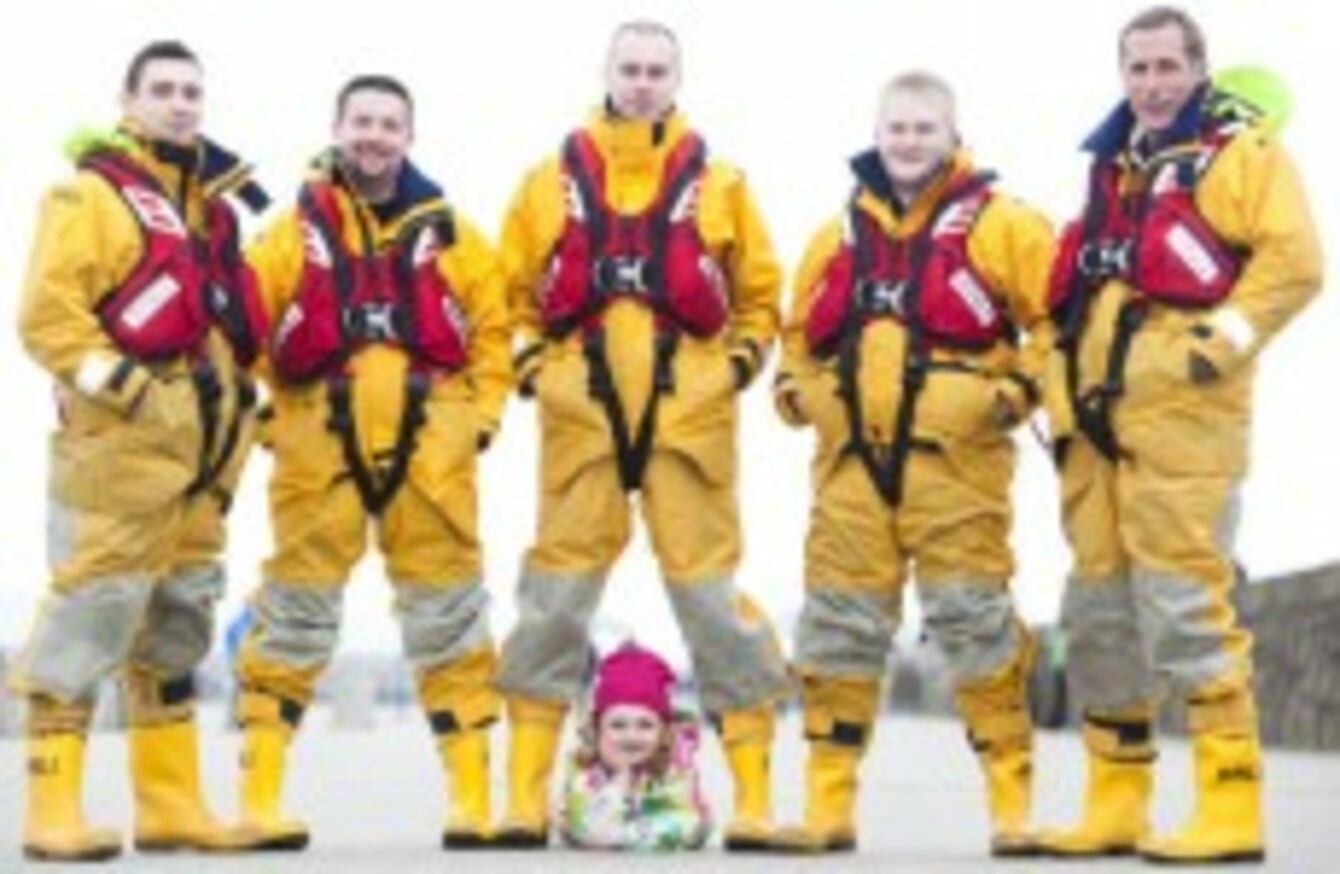 Image: Leon Farrell via Photocall Ireland
Image: Leon Farrell via Photocall Ireland
THE RNLI'S LIFEBOAT crews launched 1,089 times last year – bringing 1,414 people to safety.
While lifeboat launch figures remain largely the same as last year there has been a 10% increase in the amount of people brought to safety and more people are getting into difficulty on leisure crafts.
RNLI Operations Manager Owen Medland said: 'Almost half of the call outs last year were to leisure vessels and of these call outs many were to boats run aground and engine problems.
Breaking down at sea or on a lough can be a frightening experience. Weather and darkness can turn a bad situation very serious in a matter of minutes. Nobody who sets out thinks anything bad will happen but calling for help early is always the right choice.
The types of call outs that the RNLI responded to last year included aid to leisure craft users (536), assistance to fishing vessels (140) help to people who got into difficulty along the shoreline (119) and to people in the water (185).
The RNLI released a video looking back at the year:
Source: David O' Brien/YouTube
The busiest lifeboat station in Ireland last year was Lough Ree RNLI in Athlone. The charity's lifeboat crew launched 69 times and brought 142 people to safety.
This was followed by Howth RNLI which had 62 launches and brought 107 people to safety – which made it their busiest year ever.
Enniskillen RNLI on Lough Erne, which operates two separate lifeboat stations on the upper and lower lough, also had a busy year with 59 calls for assistance and 57 people brought ashore.
Last year the charity marked 190 years of lifesaving and the RNLI is aiming to reduce coastal drowning significantly by 2024.