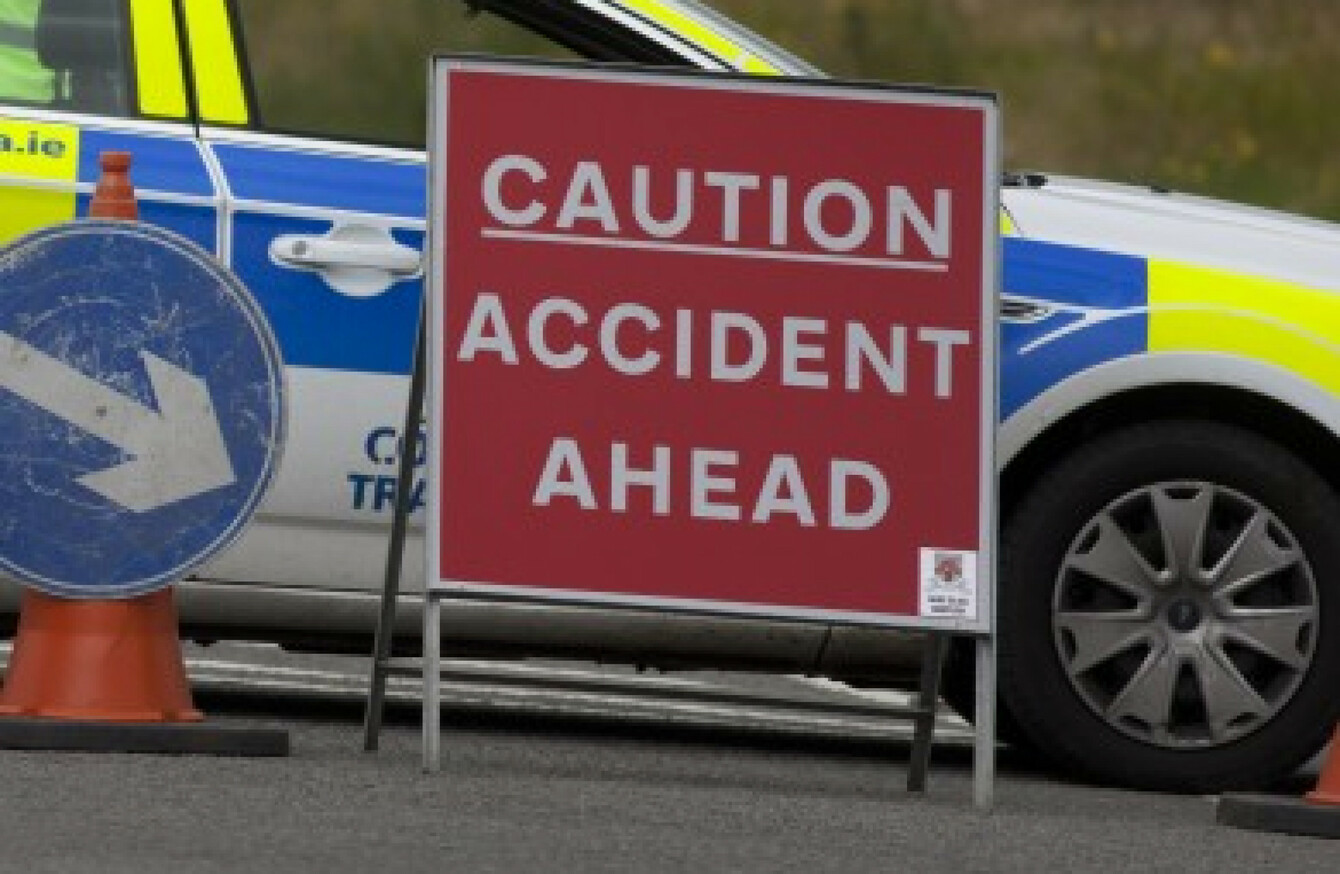 Image: Eamonn Farrell via Rolling News
Image: Eamonn Farrell via Rolling News
SUNDAYS AND MONDAYS have been the most dangerous days of the week on Irish roads so far this year.
Over the past six months, 20 road users died on a Sunday, making it the worst day of the week on Irish roads for fatalities.
These figures were published in the Road Safety Authority's mid-year review of road safety yesterday.
A total of 14 road deaths occurred on Irish roads so far this year on a Monday.
Overall, more than half of fatalities (58%) happened from Saturday to Monday in 2017.
It was announced that, as of 30 June this year, there have been 72 fatal collisions on Irish roads this year, resulting in 77 deaths.
The report also showed a sharp increase in cyclist deaths on Irish roads. The number has increased by 100% to 10 from five during the same period in 2016.
Speaking to reporters yesterday, the RSA's director of road safety Michael Rowland said:
"The significant increase in cyclist deaths and casualties so far this year is particularly concerning. Cyclists are among our most vulnerable road users, yet many drivers didn't demonstrate enough caution and awareness when sharing the road with cyclists.
Drivers need to pay greater attention to their speed and provide adequate space when passing cyclists.
The RSA issued a stark warning to all road users that up to 78 more people could die on Irish roads before the end of the year if the current trend continues.
Rowland said:
"We analysed all of the figures and what we found was that weekends tend to be the time when a lot of fatalities occur.
Usually people are out socalising in the early hours of the morning – so a lot of fatalities occur early on a Sunday morning or late on a Sunday, going into Monday morning.
Time of the day
Perhaps unexpectedly, the highest number of fatalities (11) on Irish roads happened during the afternoons between 2-4pm.
This was closely followed by 6-8pm (10 deaths) and 8-10am (nine deaths).
One in four (25%) fatalities so far this year occurred between the hours of 12-4pm.
There were 15 fatalities between midnight and 6am (19%), and in line with the statistics above, the majority of these (11) happened on Saturday and Sunday mornings.
Month of the year
April had the lowest number of fatalities so far this year, with a total of 8 road deaths recorded. This was followed by May with 9 road deaths.
In contrast to this, 20 people lost their lives in March, which was the most dangerous month so far this year, while 15 lost their lives in January.
The average number of deaths per month stands at 12.8.
To ensure the number of road fatalities begins to lower, Rowland told TheJournal.ie that the RSA is working closely with gardaí to implement better road safety awareness across the country.
#Open journalism No news is bad news Support The Journal

Your contributions will help us continue to deliver the stories that are important to you

Support us now
"We work very closely with the gardaí in terms of their enforcement activity. We also work very closely with our analysis unit looking at where collisions are occurring and using that research and analysis to inform enforcement, so that the enforcement is targeted," he said.
Road user types
The review found that driver and passenger fatalities represented almost three in every five fatalities so far in 2017, at 58%.
This was a decrease on 2016, with 5 less driver deaths and 6 less passenger deaths.
'Name and shame' 
The RSA review came just a day after Minister for Transport Shane Ross announced plans to introduce a system for "naming and shaming" motorists who are disqualified for drink driving by the end of the year.
On Monday, the minister published his new drink-driving Bill that will see an automatic three-month suspension handed down to those caught with 51-80mg of alcohol per 100ml of blood. Currently those caught within that limit are given penalty points.
Yesterday, Ross told reporters that while the decrease is welcomed, there is no reason for the gardaí, the RSA or the government to "pat ourselves on the back" for anything that has been done over the past six months.
There are people who are going to be completely and unnecessarily mowed down or killed on the roads. They could be relations of mine or yours. They'll be relations of someone.
"It's fair to say this is a bittersweet day."