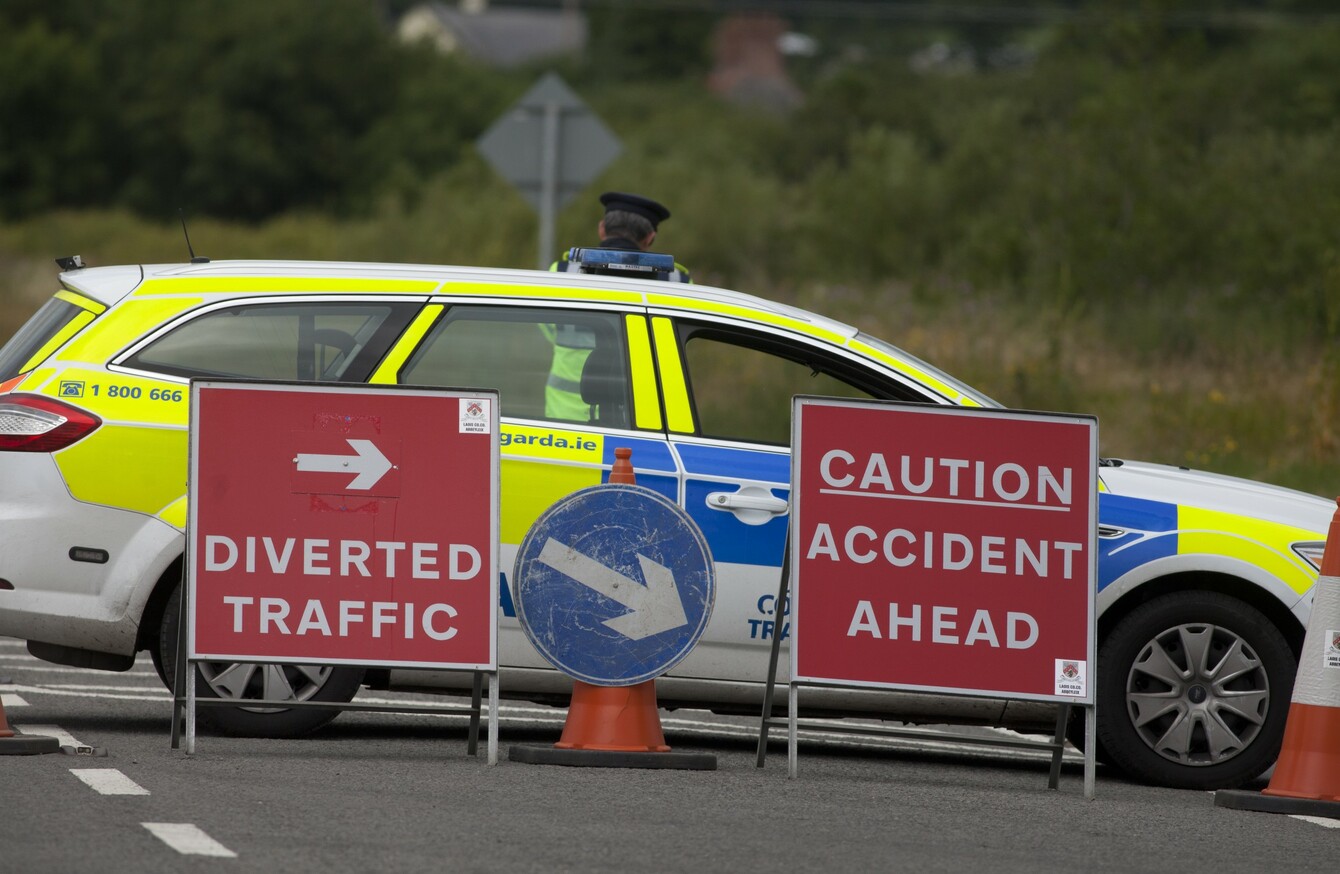 Image: Eamonn Farrell/RollingNews.ie
Image: Eamonn Farrell/RollingNews.ie
THIS YEAR, AT least 156 families in Ireland will be missing someone around their table for Christmas dinner, having lost them in a road crash.
Today the Road Safety Authority and gardaí released road fatality figures indicating 154 people died in 128 collisions on Irish roads. Just this morning, the figure rose to 156 deaths as a mother and daughter were killed in a crash in Cork.
Though road deaths are down 19% on last year, everyone is agreed the figures are still too high and these deaths could have been prevented.
Most deaths occurred on higher speed roads.
Crashes are more likely in the hours of darkness.
Nineteen of the 69 drivers killed and eight of the 25 passengers were not wearing a seatbelt.
188,194 people were caught speeding.
25,133 were stopped by gardaí for using phones while driving.
7, 326 drivers were arrested for driving under the influence – 381 in December alone.
Between now and the New Year, a further 200 to 300 drivers will be arrested. Today the RSA and gardaí asked: Will you be one of them?
Vulnerable road users
Chief executive of the RSA, Moyagh Murdock, said she particularly wanted to highlight the impact of learner and young drivers on figures. She said young, unaccompanied drivers are four to five times more likely to be involved in an incident.
Her message to parents was not to turn a blind eye. "You are putting them at serious risk," she warned.
She also said there would be an emphasis in 2016 on reducing numbers of fatalities among vulnerable road users like pedestrians, pedal cyclists and motorcyclists.
This is a particularly vulnerable time for these road users according to Moyagh, who revealed an "unacceptably high number of pedestrians" were over the alcohol limit when they were struck by cars.
"There could be another four to six deaths before the end of the year," she said.
Minister for Transport Paschal Donohoe said that while the reduction in numbers of fatalities was a positive development, "over 150 families across the country are mourning the loss of a loved one this Christmas".
He said he wanted to try to prevent any increase in the number of families suffering this grief.
The minister attributed much of the drop in road deaths to a "change in behaviour and attitude" of those using the  roads and also of pedestrians.
He urged people to be "more tolerant, more respectful and aware" and to give other people the space they need to be safe.