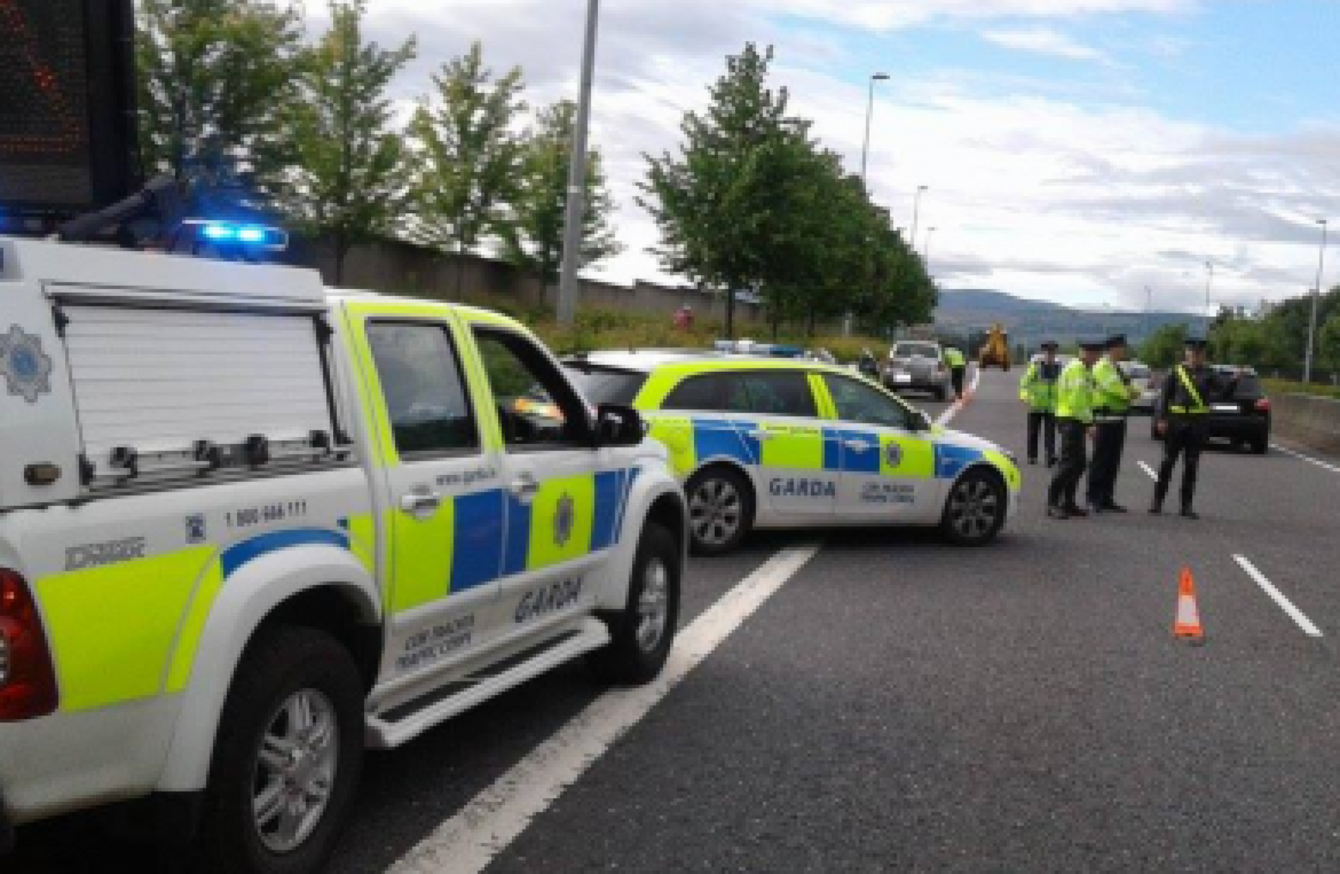 Image: An Garda Síochana via Facebook
Image: An Garda Síochana via Facebook
THE ROAD SAFETY Authority has issued a serious warning to all road users that up to 78 more people could die on Irish roads before the end of the year if the current trend continues.
As of 30 June this year there have been 72 fatal collisions on Irish roads. This has resulted in 77 deaths.
This represents a decrease of 11% (10 deaths and 12 collisions) when compared to the same period last year.
Speaking at the review today, Minister for Transport Shane Ross said that while the decrease is welcomed, there is no reason for the gardaí, the RSA or the Government to "pat ourselves on the back" for anything that has been done over the past six months.
There are people who are going to be completely and unnecessarily mowed down or killed on the roads. They could be relations of mine or yours. They'll be relations of someone.
"It's fair to say this is a bittersweet day," Ross told reporters.
"While the decrease on road deaths so far this year is to be welcomed, 72 fatal collisions resulting in 77 fatalities on Irish roads remains completely and utterly unacceptable.
There's absolutely no reason for us to pat ourselves on the back for anything that's been done.
Dublin was the city that had the highest number of road fatalities this year (13) followed by Cork, Meath and Mayo with seven deaths each. Dublin also had the highest number of vulnerable road users - pedestrians, motorcyclists and cyclists – and these represented almost one in 10 of the total fatalities so far this year.
There has also been an increase in road deaths among the age group of 16-25, rising from 14 deaths in this period last year to 17 this year.
Clamp down
Garda Assistant Commissioner Michael Finn told reporters today that the public have a role to play in lowering road deaths and that they must "act responsibly" and not drive under the influence.
He said that there has been a concerted enforcement effort put in place by Gardaí over the first six months of the year to clamp down on drink drivers.
Arrests for driving under the influence are up 18% in the first half of 2017 when compared to the same period last year, according to Finn.
The latest statistics by the RSA show that 15% of drivers killed were not wearing a seatbelt.
"There has been a 25% increase in the number of people stopped by the gardaí for speeding and non-seatbelt wearing detections are up 8%. We will continue over the second half of 2017 to target high-risk drivers and make the roads safer for everyone," he said.