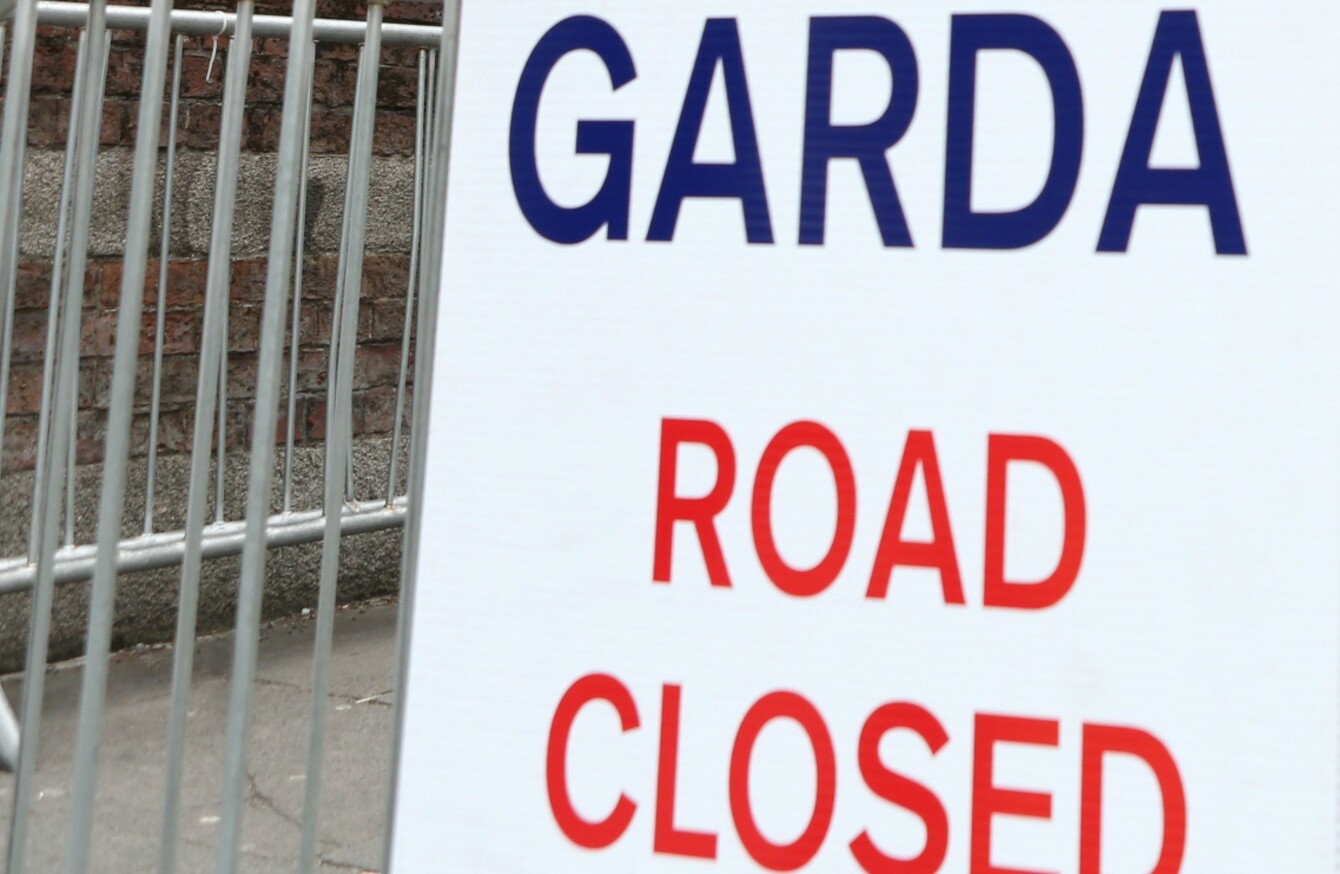 Image: Sam Boal/Photocall Ireland
Image: Sam Boal/Photocall Ireland
THE PRELIMINARY FINDINGS of a new report has found that 31% of people who died on Irish roads in 2014 had alcohol in their system at the time of their deaths.
The report from the Health Research Board examined the toxicology reports of those killed in road crashes in 2014, and gardaí and the Road Safety Authority (RSA) said these figures provide the most up-to-date information on the alcohol levels in people who died on the roads.
Of the 193 fatalities recorded by the RSA in 2014, closed coronial files were available for 136, or 71%, of them.
Findings of the report include:
33% of drivers and motorcycle riders who died in fatal crashes in 2014 tested positive for alcohol in their system.
28% of pedestrians killed had a positive toxicology for alcohol.
96% of the drivers and motorcycle riders who had this positive toxicology were male.
The median age of these drivers was 38-years-old.
The median blood alcohol concentration was 192mg, or almost four times the legal limit of 50mg.
Speaking to RTÉ's News at One, RSA chief executive Moyagh Murdock said that this was a persistent problem as significant numbers of road deaths associated with alcohol were under the age of 35.
She said: "Younger people are now engaging in risky behaviour, and that's leading to poor decisions… There's a small cohort who continue to take that chance."
The RSA chief also said that the number of deaths linked to drivers who'd been drinking in the report was actually conservative, as it did not take into account people who had no alcohol in their system who were involved in a collision when someone who had been drinking alcohol had been involved.
Reacting to the figures, Minister Ross said in a statement: "While the findings of this report are very disappointing, I welcome their publication as they highlight that fact that we continue to have an unhealthy relationship in this country with alcohol and it's spilling onto our roads.
I would take this opportunity to again appeal for cross party support, for the new bill which I will introduce shortly, for the introduction of an automatic disqualification for all drivers found to have been drinking with a BAC of between 50mg and 80mg of alcohol in their blood.
Speaking to RTÉ, Murdock said she was in support of Shane Ross's plan for zero tolerance for drivers found to have alcohol in their system.
Assistant Garda Commissioner Michael Finn said that the message of never to drink and drive needed to be reinforced ahead of St Patrick's weekend.
He said: "We want everyone to enjoy the St. Patrick's Festival without the fear of meeting a driver that's impaired.
So this weekend, we ask you to also do your bit to support the local community and stop these drivers from putting lives at risk. If they don't listen, phone the Gardai and report it, you might save a life.