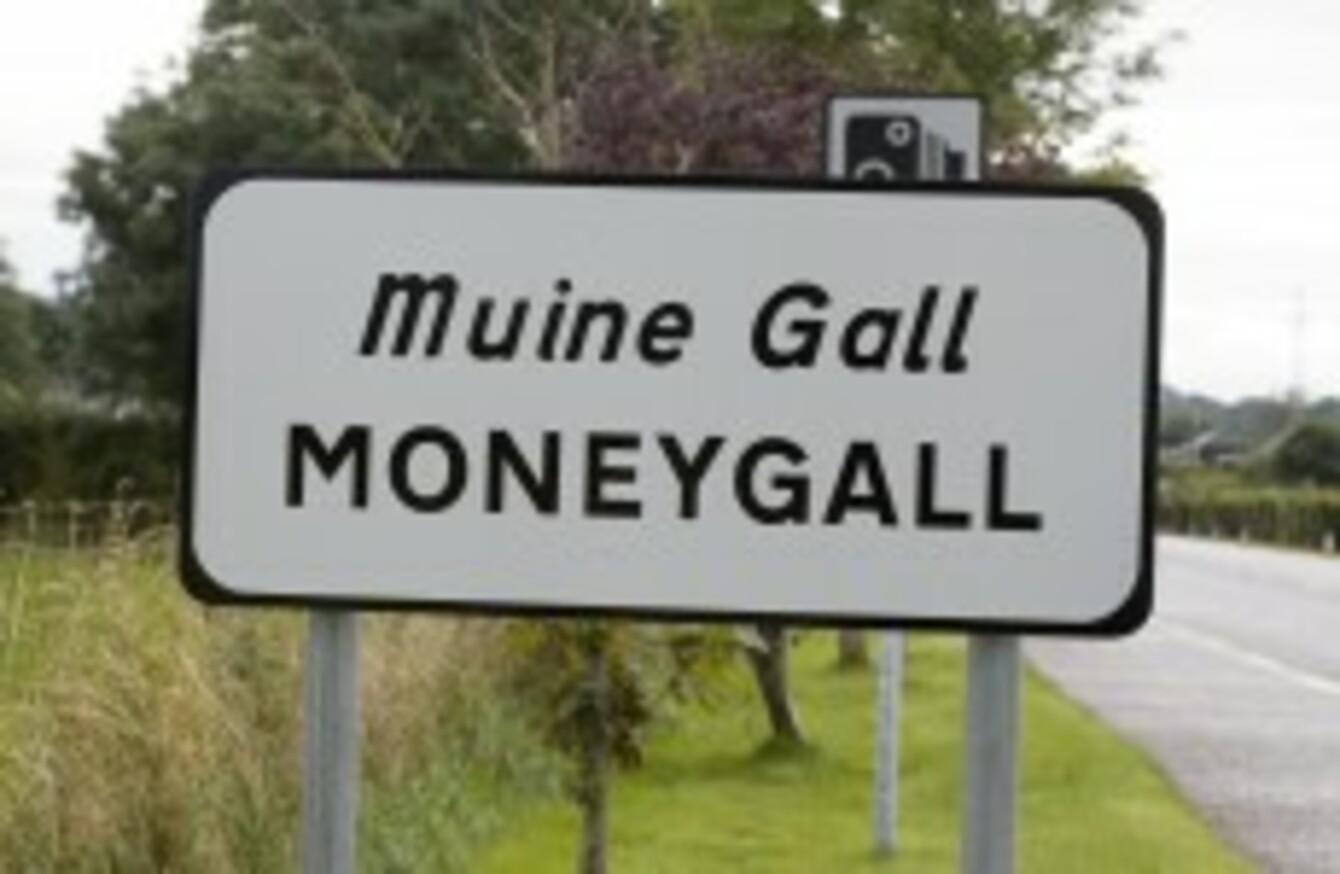 Image: Eamonn Farrell/Photocall Ireland
Image: Eamonn Farrell/Photocall Ireland
MINISTER FOR TRANSPORT Paschal Donohoe is to review a plan by his predecessor to give equal prominence to the Irish language on a number of new road signs.
News website Tuairisc.ie reported this morning that the plans, which were green lighted by Leo Varadkar last year, will now be referred to the National Roads Authority.
The Department of Transport, Tourism and Sport confirmed in a statement this afternoon that Donohoe will seek a review for safety reasons:
Minister Donohoe is aware of his predecessor's suggestion to the NRA to erect a small number of signs in the format proposed by Conradh na Gaeilge at a few locations across the country.
"You will appreciate however, that the Ministers' priority at all times is focused on road safety and he would wish to consult further with the NRA before progressing this matter further," it said.
The plan had come following a campaign by Conradh Na Gaeilge and suggested that the new signs would only be erected when replacing old signs meaning it would not cost the taxpayer any extra funding.
More than six in ten of people are in favour of the idea according to an opinion poll carried out by Millward Brown on behalf of Tuairisc.ie.
The researched showed that 61% of people liked the idea and that, even though all age groups and areas favoured it, people over 55 and those in rural areas were most enthusiastic.
Overall, 22% of respondents said they were against the idea with Dubliners slightly less keen on the measure with 27% opposed to it.
Last year, former Transport Minister Leo Varakar lent his support to a Conradh Na Gaeilge campaign that sought to see Irish and English given equal prominence on road signage.
Poll
What you think, Should Irish and English have equal prominence on road signs?

Poll Results:
No, Irish should be there but in smaller font (1612)
Signs should be in English only (535)
Signs should be in Irish only (472)