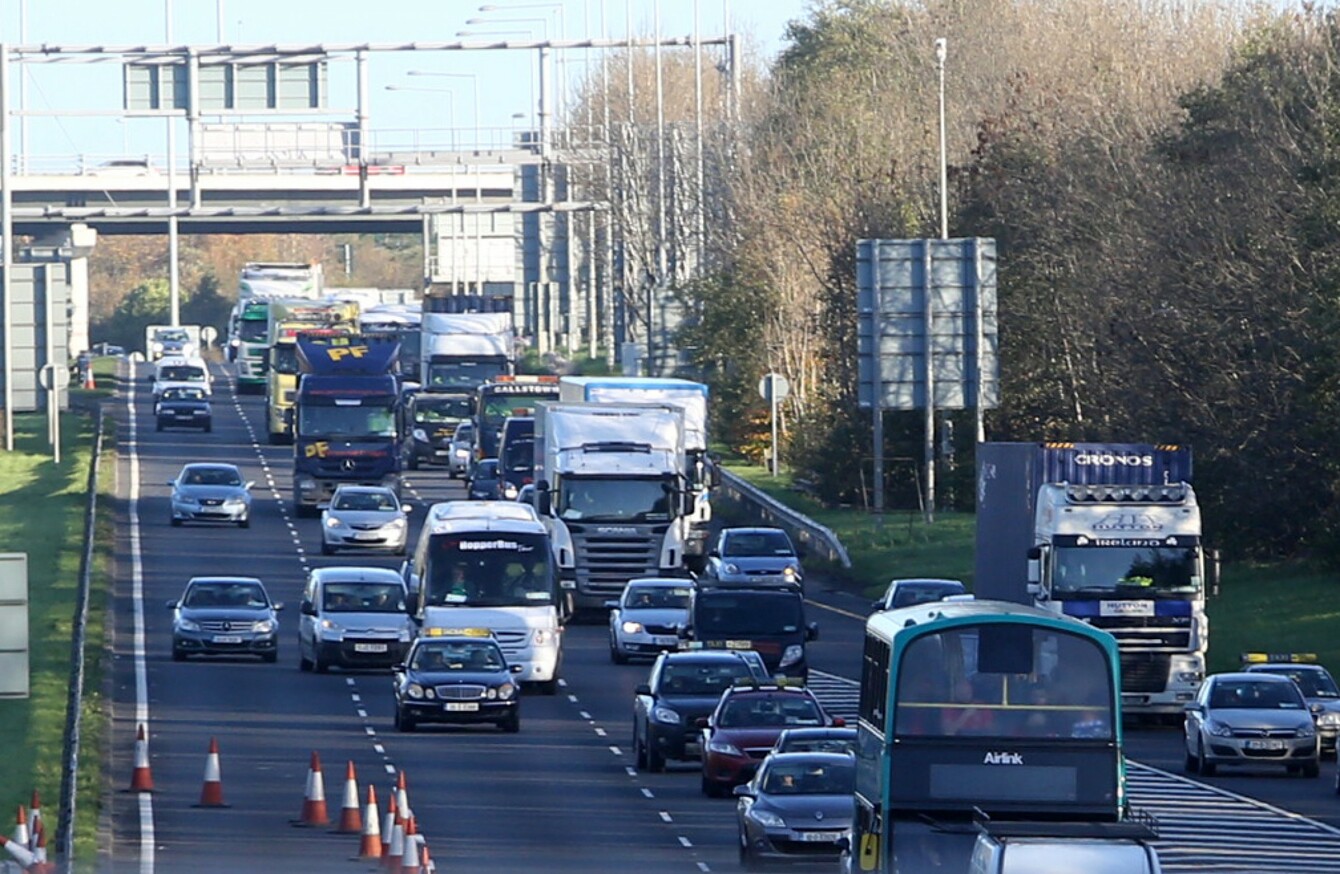 Image: RollingNews.ie
Image: RollingNews.ie
THE FATHER OF a man killed in a car crash in Mayo ten years ago has appealed to drivers to slow down.
Dominic Morley's son Aaron was one of three killed in November 2006 when the Mitsubishi Lancer in which they were travelling crashed head on into a truck outside Ballinrobe racecourse.
Aaron's cousin Pat and friend Jonathan Donovan were also killed.
The crash was so horrific that the first person who arrived at the scene could not bring himself to look into the wreckage.
Ahead of a remembrance service in Knock next Sunday (12pm), Dominic urged drivers to be more aware of the dangers on the roads.
"I try to keep his memory alive by writing, by living and keeping busy. I feel different about the world even in subtle ways. His death has given me a certain kind of sadness that moved into something bigger, engulfing the universe.
"My memories of he are what is left. Of course he was my son, and though ordinary to the casual observer, he was mine, and the loss remains unparalleled.
"There has been some improvement in Ireland since, for which I am grateful but my son Aaron and his two friends Patrick and Jonathan will be forever missed and the pain is impounded everyday as I hear of more lives needlessly lost on our roads.
My appeal is simple: Please, Please slow down, wear their seat belts and not to ever drink and drive and get to live your life to the full. We have to make sure this doesn't happen again. Families have had enough heartache.
Up to Friday morning, 163 drivers, passengers and pedestrians had died on Ireland's roads. Today a man in his 50s was killed in a crash in Limerick.