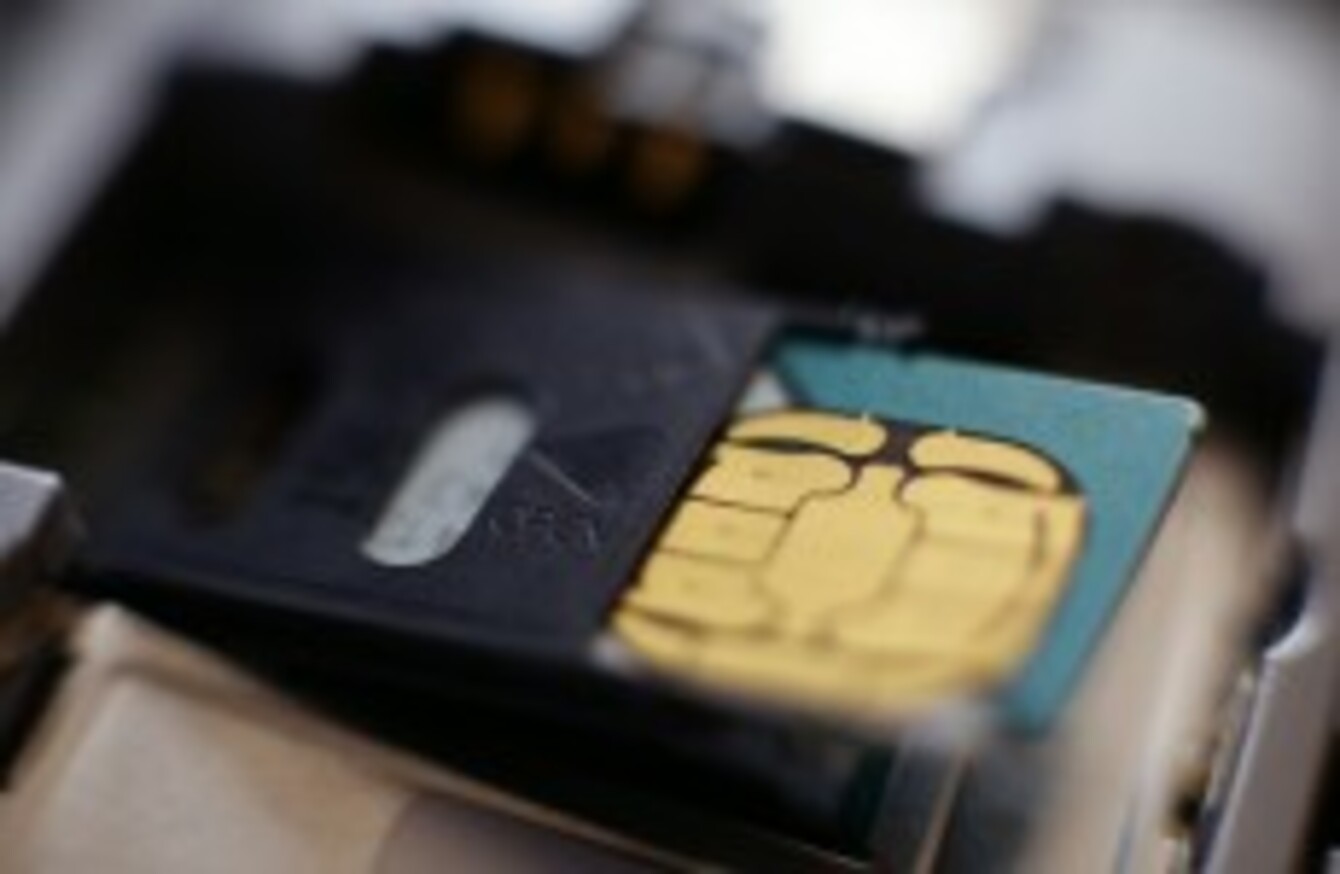 Image: Yui Mok/PA Wire
Image: Yui Mok/PA Wire
WHEN YOU TRAVEL abroad, you have a number of things to take into consideration. Where you're staying, how you get around, where you'll eat, and roaming charges.
While it's easy to just go for the roaming option with whatever provider you're with, a better way is to buy a local SIM so you pay local rates.
Granted, most providers offer international roaming for an extra fee, but in certain cases, it's cheaper to go for a local SIM instead.
Before you buy a SIM
To use another SIM, there are two conditions you need to meet: your phone must be GSM-compatible – a frequency that most smartphones have – and it must be unlocked.
If you've bought a phone from a service provider, either bill or PAYG, then it's locked to that provider alone. Some companies can help unlock your phone for a fee and all providers offer an unlock option provided as your original contract has finished.
If you don't, you can rent a phone although that can be expensive.
Ringing or texting home is going to cost you more either way, but you can avoid this by using online services like FaceTime, WhatsApp and Viber, either by using your mobile data or (recommended) WiFi hotspots in your hotel and other places.
Buying a local SIM
If you plan to use a lot of data, or you're going to be in the same country for a while, it's usually cheaper to buy a local SIM. Some activate once you reset your phone but others take a few hours before this happens so be prepared for that.
The best way to do this is to purchase one at the city you're heading to, either at the high streets or in a shopping centre. It's recommended you bring your passport for identification as you'll need it during the purchase.
While you will have to pay for it, it will come topped up with a certain amount of calls, texts or data automatically.
The main caveat is if you're buying one when you arrive, you will need to take the local language into consideration. If you're travelling to the US or UK, this isn't a problem but go to China or Japan and such a task may become harder. Also, searching for a carrier may be a chore if you haven't checked before arrival.
The other thing you want to remember is you will be using a different number. If someone has to get in touch with you, make sure they have your new number and the international code for it so they can contact you.
The same thing applies to services that require your phone number like WhatsApp meaning you will have to reconfigure them when you start using the new SIM.
If the thought of going into one of the local stores isn't a possibility (language barriers, lack of time, etc.), then ordering a SIM before you leave is another option. Companies like GigSky and MaxRoam offer international SIMs that you can use in most countries although the rates you pay are that bit higher.
Some other things to consider
Set data limits - All smartphones allow you to track and set data limits so you don't go over. Since you could end up paying a lot more if you go over your limit, it's best to do this as soon as you know how much data you have. It's also recommended you avoid heavy data tasks like streaming music or videos.
Download offline material: Services like Google Maps, Bing Translator and Word Lens allow you to download content for offline use. It's recommended you do this before you arrive so you're not stuck in-between the time you arrive and your SIM activates. The other benefit is it reduces your dependency on data, and helps reduce your bill.
Turn off data roaming: Before you get your SIM, it's better to have this activated so you're not charged roaming fees any time you go online.