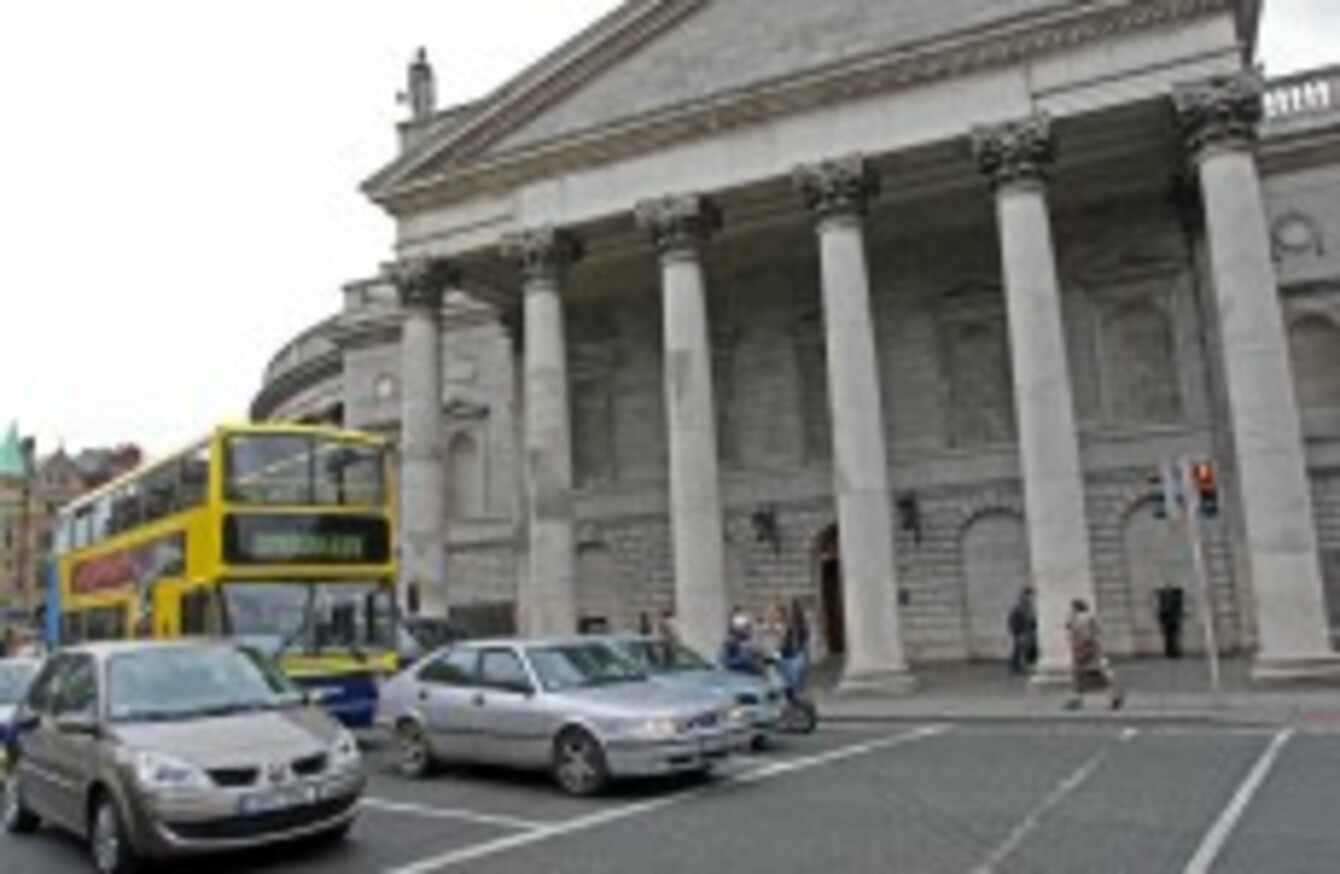 Image: Gary Fox PA Wire
Image: Gary Fox PA Wire
TWO MEN ESCAPED with an undisclosed sum of cash in an armed robbery on Bank of Ireland on College Green this morning.
The suspects entered the bank at around 11.40am and escaped with the money shortly afterwards. The exact amount of money they stole is not known.
No shots were fired and no injuries were reported in the robbery. Gardaí have said they are investigating the incident.
The landmark bank building served as the houses of parliament in the 18th century but was sold to the bank in 1803, shortly after Ireland was unified with the UK.