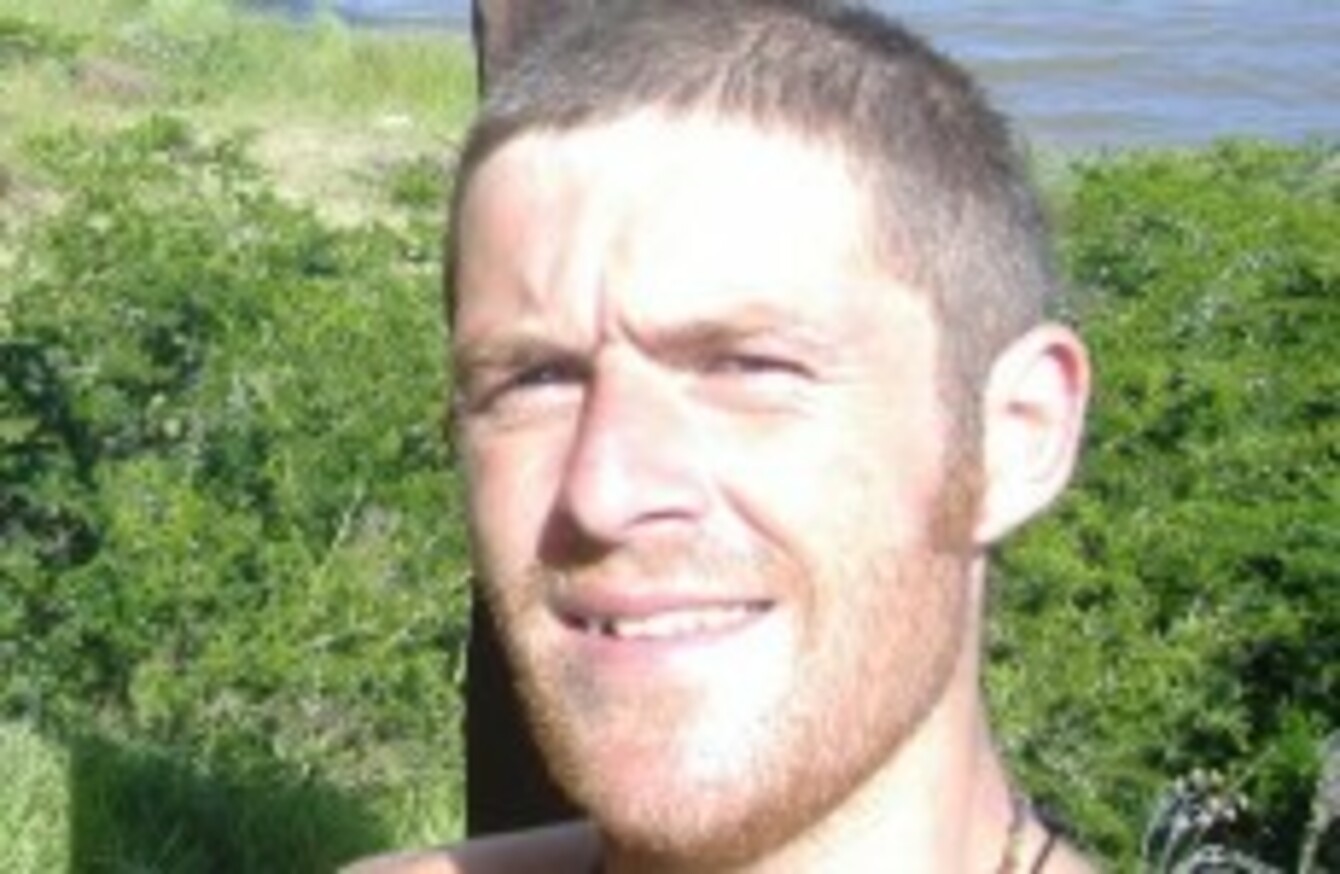 Robbie Robinson, 32, has been in coma since he fell from a balcony in Thailand a month ago.
Robbie Robinson, 32, has been in coma since he fell from a balcony in Thailand a month ago.
AN IRISHMAN WHO is in a critical condition following a fall in Thailand has been flown home following a massive fundraising drive by his friends, family and neighbours.
Robbie Robinson from Bray in Co. Wicklow fell from a balcony in Bangkok over four weeks ago. He's spent his time in a Thai hospital for the last four weeks, before being flown home to Beaumont Hospital on Thursday night.
The 32-year-old had no travel or health insurance and his accident has racked up a medical bill of over €90,000.
Barbara Gordon, a family friend, told TheJournal.ie it cost nearly "€30,000 to fly Robbie back to Ireland, while his hospital stay in Thailand cost almost €60,000 – that's over €2,000 a night".
The Robinson's family and friends have started a fundraising drive to help pay for Robbie's medical bills. So far, over €40,000 has been raised at different events such as, concerts, a cake sale organised by a nine and ten-year-old and a poker night set-up by his friends.
Fall from high-rise building
"The generosity of people is overwhelming," Gordon said. "A homeless man came to the fundraiser in Wicklow on Thursday night. He had over €120 in change and gave it to the fund."
Fundraisers are trying to "raise as much as possible" for the Wicklow man who has been in a coma ever since the fall from the high-rise building.
His mother Martina, who has been by his side since the accident, said doctors have described his condition has "really, really critical", but she refused to turn off his life-support machine even after doctors in Thailand advised her to.
Robbie's heart-rate picks up when he hears his family cry or when a phone is held to his ear and friends speak to him. Martina also told TV3′s Ireland AM show that "he started moving on the eighth day, so we knew we couldn't turn off the life support… We want to fight for him a little bit longer".
Robbie flew back to Ireland in June to be best man for his best friend's wedding. He had been returning to work in New Zealand when he stopped off in Thailand for holiday.
You can donate to the 'Get Robbie Back Fund' at the Bank of Ireland account, sort code 90 67 34 and account number 71649421.