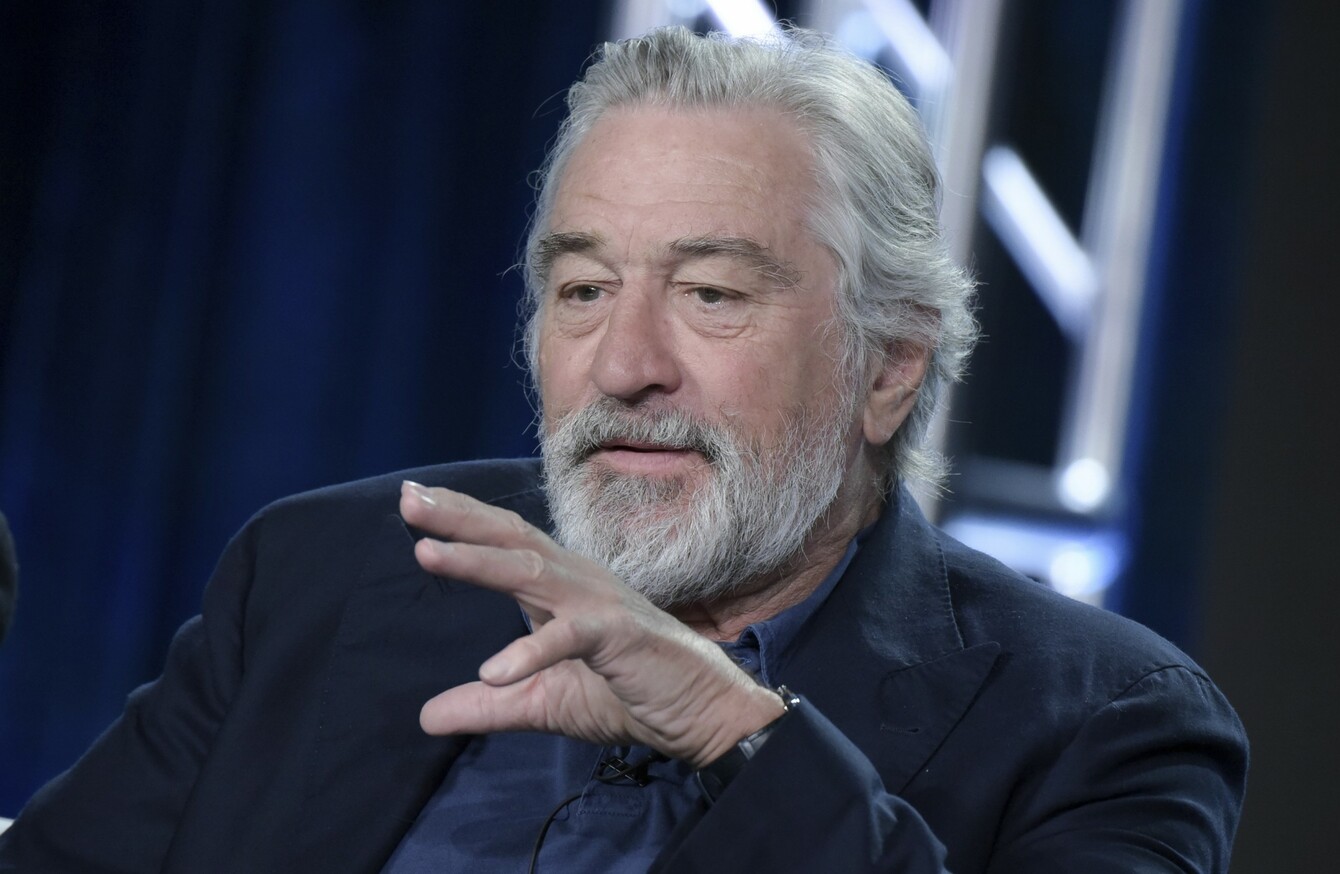 Robert DeNiro previously defended an anti-vaccine documentary.
Image: Richard Shotwell/AP
Robert DeNiro previously defended an anti-vaccine documentary.
Image: Richard Shotwell/AP
ACTOR ROBERT DE Niro has backed a discredited anti-vaccine campaign that has offered a $100,000 reward for scientific evidence.
The campaign is led by Robert F. Kennedy Jr. who claims that mercury in childhood vaccines in the US can cause a number of conditions including autism.
The US Center for Disease Control has unequivocally refuted the claims and has a section on its website entitled: Vaccines Do Not Cause Autism.
As part of his World Mercury Project, Kennedy argues specifically against the use of vaccine preservative Thimerosal.
Again the CDC refutes the claims, pointing out that Thimerosal has long since been reduced to trace elements in US vaccines.
The websites further states that at least nine studies have proven that there is no link between Thimerosal and autism.
Despite this, at an event in Washington yesterday, Kennedy and DeNiro offered $100,000 for anyone who can "find a peer-reviewed scientific study demonstrating that Thimerosal is safe".
It is not the first time DeNiro, who has a son on the autism spectrum, has lent support to "anti-vaxx" campaigners.
Last year he included the controversial documentary Vaxxed at his Tribeca Film Festival before an outcry from the medical community saw DeNiro pull the film.
The film is by disgraced doctor Andrew Wakefield who was previously accused by the British Medical Council of acting "dishonestly" for faulty research he published about the MMR vaccine.
The Vaxxed documentary has just been released on DVD in Ireland and the UK and Wakefield was present at a screening of the film in London on Tuesday.
Anti-vaccine conspiracy theorists in Ireland have invited Wakefield to speak here but as yet no appearance has been confirmed.