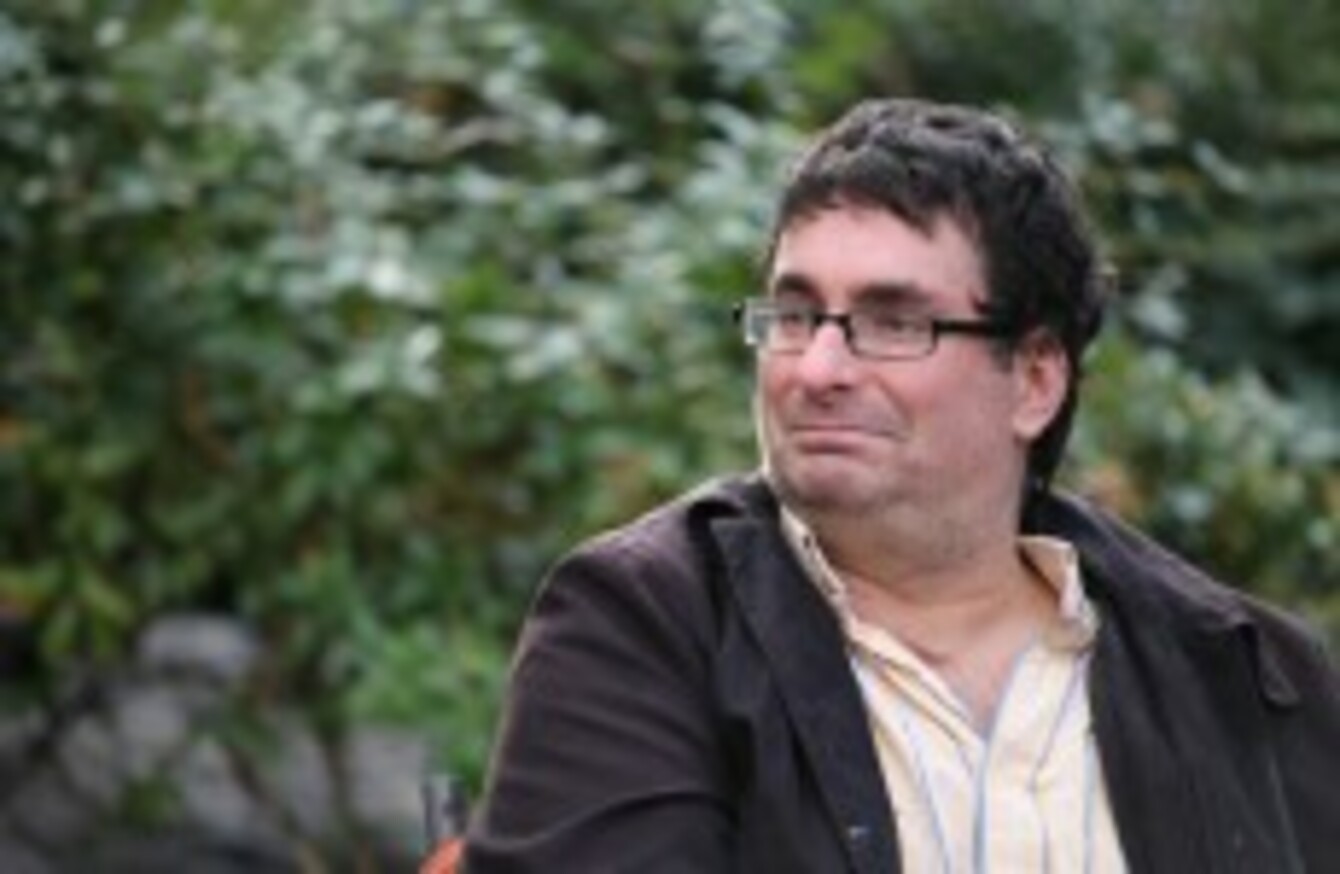 IN 1999, AMERICAN author Robert Drake was living in a rented house in Sligo with his partner, Kieran.
The couple were happy, the relationship comfortable. Drake's literary career was doing well and life was good.
One January night, while Kieran was out, Drake bumped into local men Glen Mahon and Ian Monaghan. According to reports from the time, they were invited into Drake's house.
Hours later, Kieran discovered Drake in a pool of blood inside their ransacked apartment. He had been viciously attacked by Mahon and Monaghan, left with brain injuries and fighting for his life.
In court, the pair alleged that they attacked Drake because he made a pass at them, but this was denied by friends of Drake (he has no memory of that night).
16 years after the attack, life is utterly changed for Robert Drake. He and his former partner are great friends, but their relationship had to change. He is a wheelchair user, his balance is not good, and his brain injuries have affected his speech and memory.
His attackers got eight years in prison.
But Robert Drake is not defined by his injuries.
Where I Am
In Pamela Drynan's intimate documentary, Where I Am, Drake is shown to be a person who bears no ill will towards his attackers, and who wants to move on with his life.
When he took his first return trip to Ireland, back to the country where he was so badly injured, Drynan followed.
The story of that journey, Where I Am, will air this Thursday, 27 August on RTÉ One.
Drynan was drawn to Drake after reading his story in the Irish Times. "I had read that he wanted to come back to Ireland, he didn't have any bad feelings about Ireland," she tells TheJournal.ie.
She made contact with him in 2008, and they first met in around 2010 in Philadelphia, where Drake lives.
"It was a risk going to Philadelphia to meet someone like that," says Drynan. "But I think as soon as we started interviewing him I knew there definitely was a great human story to tell and a great human telling the story."
Putting the past behind him
"The idea of forgiveness interested me," says Drynan of her motivations to make the documentary." That something so terrible could happen to you and you'd want to go revisit the scene of the crime."
It struck her that Drake was looking for a new beginning and had to put the past behind him.
"There are no happy endings in these narratives", says Drynan, but she was struck by Drake's demeanour.
I think he was very open about the challenges he faced: learning to talk again, to live a very positive life. And what interested me was that he was an openly gay man but he also talked about his faith and about recovery in a very real way.
It hasn't been easy for Drake, though he has had great support throughout the past few years.
He shares his story with the audience in an un-self-conscious way. "He lacked any self pity," says Drynan. "The emotions he expressed were genuinely from a very deep place."
An extraordinary moment
Though there were concerns about his memory and triggers, it wasn't Sligo that brought it all back to him, but his arrival in Dublin.
Without spoiling the documentary, Drynan says that what happened during one afternoon there was "an extraordinary moment", but that the crew were concerned.
"He openly said it was good memories that made him cry," she says of that cathartic moment. "I think after that, he accepted that you just can't go back in time. Things move forward."
Robert was an openly gay American man in a late-nineties Ireland where gay culture did not have the same level of mainstream acceptance as it can have now.
"That would have been a slight culture clash at that time," suggests Drynan. But Drake bears no ill-will to Ireland over what happened, and rejoiced at the recent Yes vote in the same-sex marriage referendum.
I think, Robert, he came with open arms to experience the culture and the place. He certainly had no bad feelings toward the people at the time or since then.
The real him
Today, Drake is moving on with his life, with the help of his writing community, church community and friends. "They are all very supportive," said Drynan.
The internet has also "opened a whole [new] level of communication" for him, as have devices such as tablets. "That hands-on technology has kept him connected to a larger community," says Drynan.
When Drake came to Ireland, Drynan "saw just how brave he was in meeting everyone". She noticed, too, "the way everyone greeted him: he was just the same Robert".
She felt his relief over the fact his friends looked beyond the outside, accepted his circumstances, and connected with the real him: the new him.
Drynan hopes that this Thursday, people will connect with Robert Drake's story on screen.
I just hope that people receive the film with the kind of positivity that Robert intended in terms of coming over here to Ireland.
Where I Am will air on RTÉ One at on Thursday 27 August at 10.10pm.