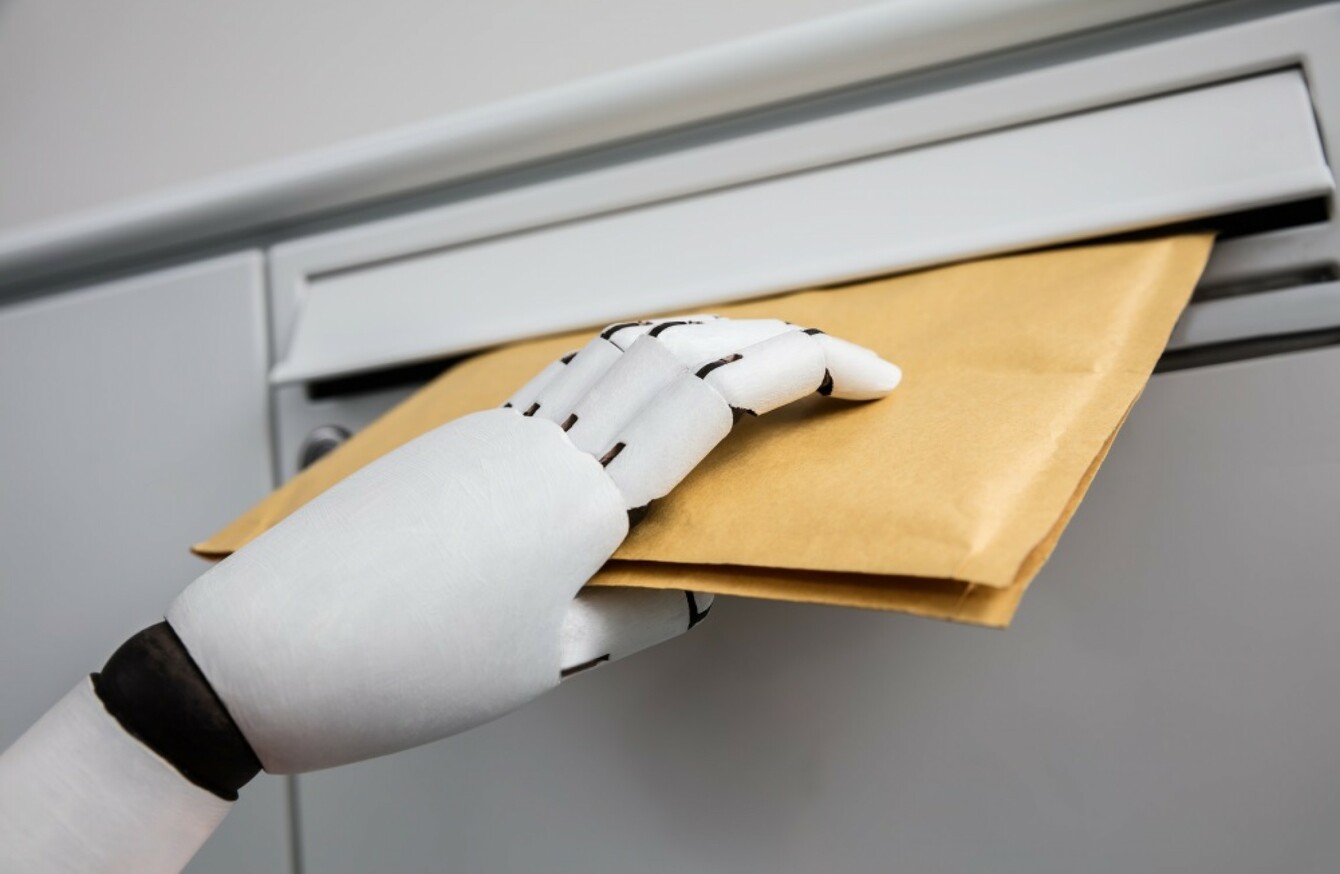 Image: Shutterstock
Image: Shutterstock
WHEN WE THINK about "the future", there are certain things that are always part of the vision – from jetpacks to flying cars, life on the moon to meal pills. But are these ideas realistic?
In a new series, Future Real, we're partnering with Volkswagen to look at the advances that are traditionally imagined for the future, asking: could these visions ever become a reality?
Each week, we take a new idea, explore the ins and outs, before asking you to rate how likely it is to happen.
This week: personal robot servants.
Wouldn't it be great to have a personal assistant to complete all those niggling tasks constantly at the back of your mind?
Someone to wash your clothes, clean the kitchen, go food shopping and take out the bins. If it's not within your budget to pay someone to do these jobs, would a robot assistant suffice?
This concept is not far off current reality where Siri and Alexa can answer all of our queries about the weather, make our calls and remind us of appointments.
Nearly a quarter of US homes have some form of smart speaker such as Amazon's Alexa or a Google Home, according to a 2018 Nielsen report. 
The likelihood of this disembodied AI being taken one step further into the realm of a fully-fledged robot personal assistant is a distinct possibility.  
Films and TV shows that look to the future would have us believe that this robot servant could either obey our every whim on demand or end up destroying us. The more possible outcome could be a lot more mundane. 
Could a robot take over your to-do list?
Around 68% of people talk to their voice assistant for fun, according to Nielsen, so the idea of conversing with an inanimate object isn't all that alien to us. 
Kevin Kelly, assistant professor at the Robotics and Innovation Lab in Trinity College Dublin, notes that it would have seemed "fanciful" just a few years ago to receive an intelligent response from your phone, but people are now getting used to it. 
So society could most likely cope with the idea of a robot personal assistant, but how likely is it to happen?
"I think probably within 10 years, we will have home assistant robots that could be comfortable doing different tasks." says Kelly.
Right now, he adds, it's the "different tasks" element that is still an obstacle in robotics.
As humans, carrying out a range of varied tasks is second nature. We can move from one project (for example, doing laundry) to another (chopping vegetables for dinner) without our brain short-circuiting. But Kelly says that the same is not necessarily true for robots:
One of the challenges [with robotics] is the movement from very specialised technology to much more general ones.
Robot technology already exists for everything from cleaning your floors and windows to mowing your lawn, but these technologies are designed with one specific focus in mind.
Mastering the basics
The possibility of a multi-functioning robot that can complete a variety of tasks might be a bit further away. And some basics are easier for a robotic system to master than others, adds Kelly:
Folding clothes is a task that requires quite a lot of dexterity and manual skill, but not a lot of cognitive power… The practicalities of handling a piece of clothing is difficult for [robots].
"Hanging out clothes on a line is still a distance off, not least because if they are being hung outside, you have an uncertain terrain."
"You take something like a Roomba [a robot floor cleaner] or a robotic lawnmower. They're very good at what they do, but you won't get the lawnmower to also make your coffee.
There's a lot of excitement about what robots can currently do, but nobody wants 25 robots in their house doing individual tasks," says Kelly. 
Robots as medical assistants
The breadth of development in robot technology over the next 20 years could be huge, although Kelly says he is wary of over-promising. 
"Areas that probably will see very significant change would be monitoring, companionship and basic physical assistance," he says.
In a hospital, tasks such as ward inspections could be undertaken by a robot assistant. This would free up doctors and nurses to focus on other tasks. Robots have already been tested in US hospitals to gather medical equipment and stock supply rooms. 
"That is something I think would be very amenable to technology," says Kelly:
For those who have some frailty in one way or other, such as MS or people who have paralysis, I think robots could fetch simple items for them or perform simple tasks. 
Ethical concerns
Before we all head off to get our personal robot assistants in a decade or so, there are plenty of privacy and ethical concerns to be addressed.
Guidelines for the development of AI were published by the European Union earlier this year. These guidelines state that trustworthy AI should be lawful, ethical and robust from a technical and social perspective. 
"In the same way we regulate cars and other aspects of society, there is a big onus which will hopefully be underpinned by a legal framework, for technology developers to develop in a safe way," said Kelly. 
"I think we should be rightly cautious about putting these things into our society.
"The evaluation and the certification, or standardisation, of these devices to make them acceptable in the most broad sense, and safely deployable in society, is where the challenge lies."
How likely is it that robot servants will become part of the fabric of everyday life? We've given this one a Future Real rating of 8/10. Now, have your say:
The future is nearer than you think. The countdown is on to witness the exclusive world premiere of Volkswagen's all-electric ID.3. Learn more at Volkswagen.ie/ID.