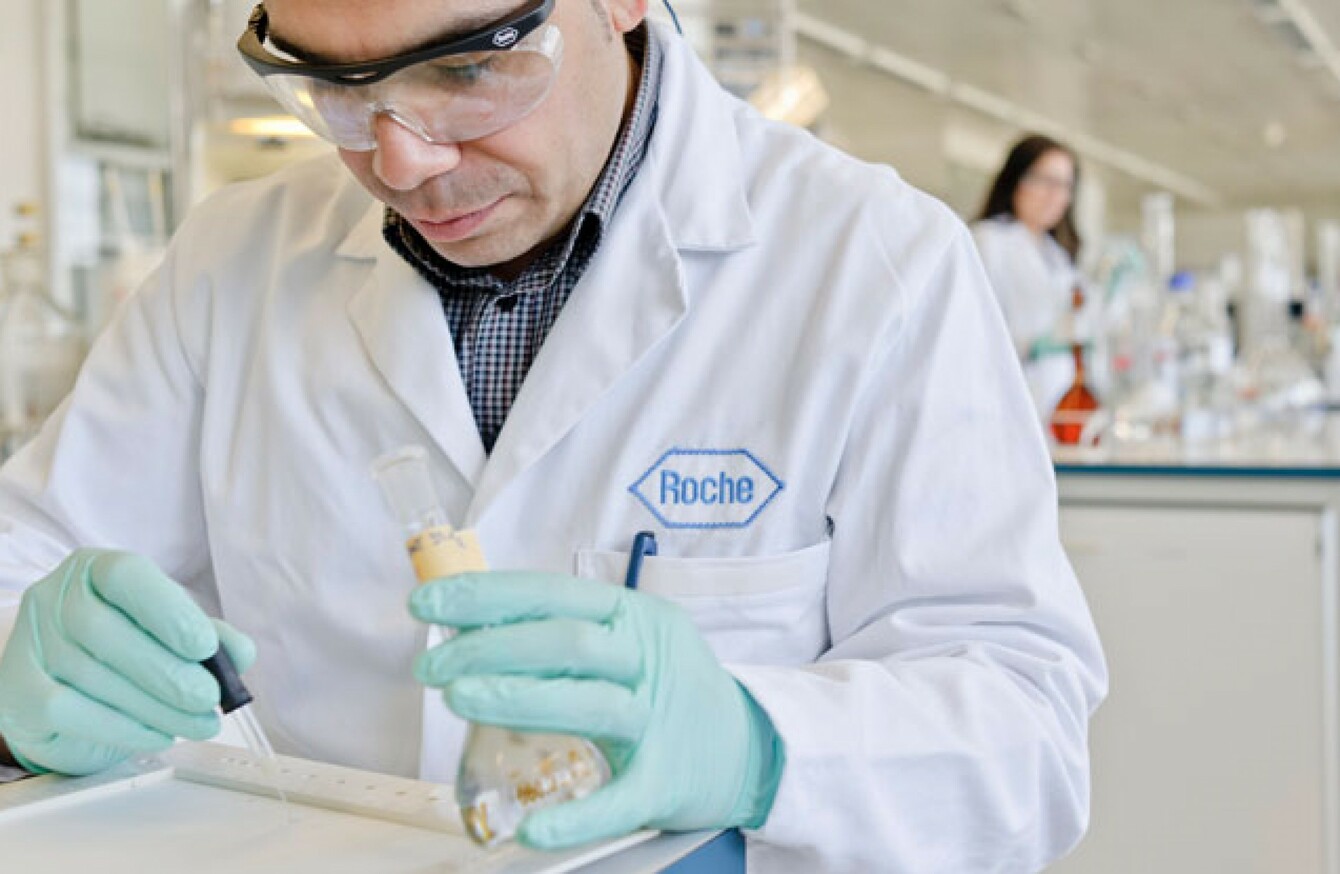 Image: Roche.com
Image: Roche.com
HUNDREDS OF WORKERS are set to lose their jobs at a Roche pharmaceutical plant in Clare.
The company announced last year that the facility was set to close as part of a global restructuring programme, but there had been hope that the plant could be bought over by another pharmaceutical company – a move that would secured workers' jobs.
The plant – based in the town of Clarecastle – had been in operation since 1974 and was the only facility the company has in Ireland.
There will not be an instant closure at the facility, with the 240 workers being phased out over the next three years.
The company had announced its plans to close the plant last November, when managing director of Roche Ireland Gerry Cahill said that he had not been given any advanced notice of its closure.
The company had been working alongside the IDA in its efforts to secure a buyer for the site.
In a statement last night, the company said that negotiations to transfer the services at Clarecastle to another company had been unsuccessful.
It said that production at the site will "cease in a phased approach currently estimated to be completed between 2018 and 2019 when Roche will exit the site".
The company said that it would now be entering into a consultation with its employees and their representatives.
The international downsizing by the company has been attributed to it focusing its attention on a "new generation of specialised medicines", which are produced in smaller volumes than medicines would have traditionally been.