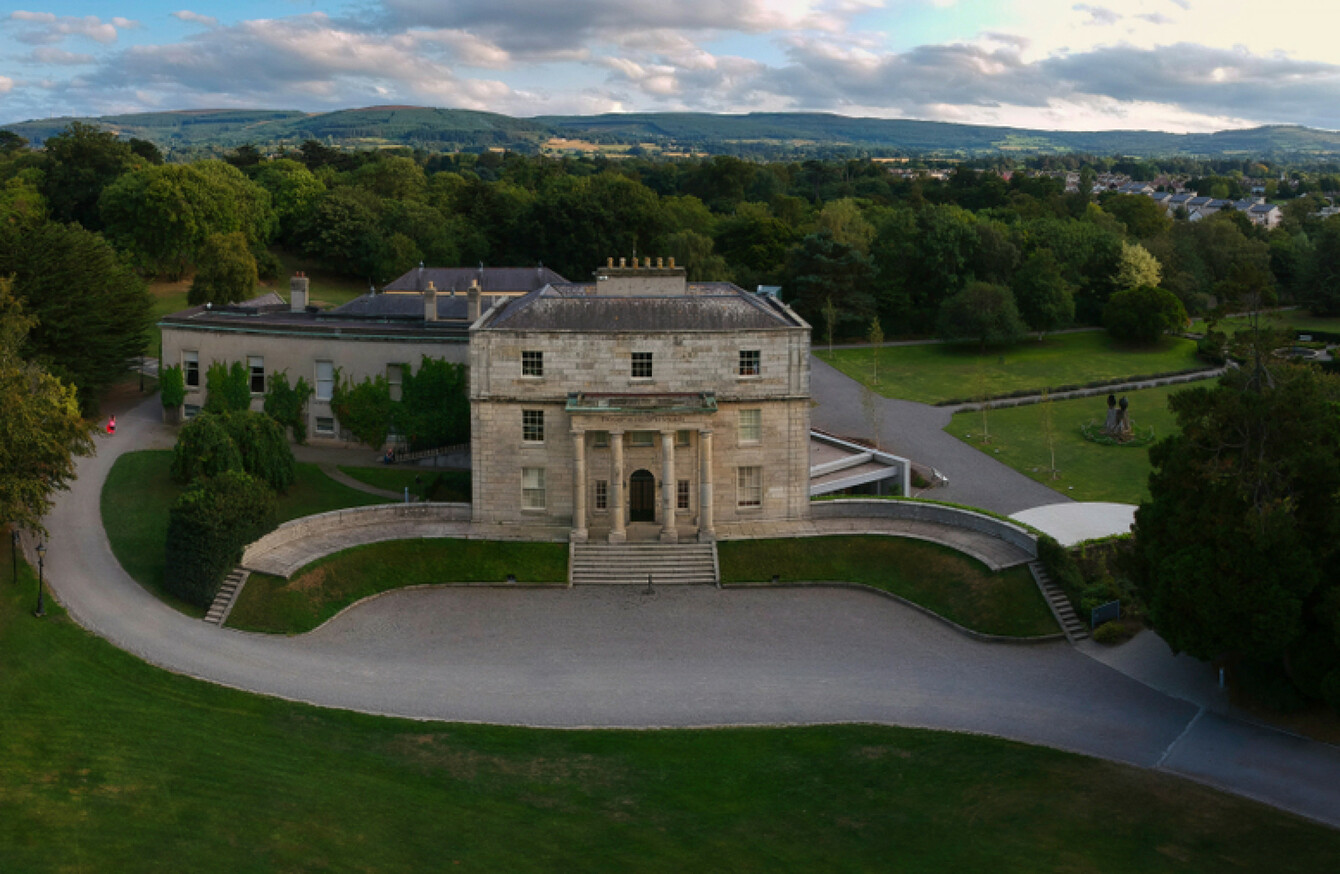 The Pearse Museum is located in St. Enda's Park. (File)
Image: Shutterstock
The Pearse Museum is located in St. Enda's Park. (File)
Image: Shutterstock
A DUBLIN MAN who beat his victim around the face with a rock leaving him with multiple facial fractures and a dislocated eye socket has been sentenced to five years in prison. 
Dublin Circuit Criminal Court heard that victim, Derek Curran, was so badly beaten by Keith Mooney (27) that a garda who knew him didn't recognise him when he arrived on the scene. 
Mooney of Broadford Walk, Ballinteer, pleaded guilty to assault causing harm and production of a rock during the course of an assault at St Enda's Park, Rathfarnham on 26 June, 2017.
He has 26 previous convictions including burglary, assault, criminal damage and public order. 
Judge Melanie Greally described it as "a particularly violent and brutal" assault that caused very serious injuries to the victim. 
She noted that a victim impact report, which was not read out in court, stated that Curran had been left traumatised and his mental health had been severely affected. 
The judge said the case was "as serious as they get in terms of this type of offence" before she sentenced Mooney to the maximum term of five years. 
Judge Greally suspended the final 18 months of the sentence having taking into account Mooney's plea of guilty. She accepted evidence that he comes from a respectable family and he has addictions to both alcohol and cannabis. 
Garda PJ Foley told Lisa Dempsey BL, prosecuting, that Curran first met Mooney with another man in St Enda's Park that evening when they passed him by while he was smoking and drinking on a park bench. 
He said Money and his friend said: "How's it going? I met you with your boyfriend before". They asked Mr Curran if there was a bin nearby and he directed them.
Garda Foley said the victim had just walked his partner to a nearby bus stop before going into the park. 
An hour later Curran bumped into the pair again at a nearby bookies and they struck up a conversation and exchanged names. Curran indicated that he knew Mooney's family. 
Curran later went to a nearby convenience store with Mooney's friend, while Mooney remained in the bookies. Mooney then joined the other two a short time later back in St Enda's Park where the two men were drinking, smoking and chatting. 
'Agitated'
Curran told gardaí at the point that Mooney joined them he "seemed very agitated" and was "ruining the mood". 
He asked Curran for money and when the man said he had none, Mooney produced his penis and asked "for €20 for that". Curran asked him "please don't do that" and Mooney put his penis away. 
#Open journalism No news is bad news Support The Journal

Your contributions will help us continue to deliver the stories that are important to you

Support us now
Mooney then started punching Curran to the right hand side of his face. The victim began to gather up his belongings to try and move away before Mooney returned with a rock. 
He struck the victim on the right side of his face. Curran managed to get to his phone and dial 999 while Mooney continued to beat him with the rock, until he lost consciousness and fell to the ground. 
Garda Foley said the next thing Curran recalled was waking up in hospital. He required surgery to the injuries having suffered fractured ribs, a dislocated eye socket and a broken cheek bone. He required 35 stitches to his head. 
Garda Foley told Dempsey that his colleague who attended the scene with him knew Curran but didn't recognise the man because his injuries were so extensive. 
Mooney was nominated as a suspect and his home was searched the following day where blood stained clothing was recovered. He told gardaí that he never heard of Derek Curran and said he had been a fight with someone else in the park. 
Garda Foley agreed with Brian Gageby BL, defending, that his client had a history of substance abuse but came from a decent family. 
Counsel said his client had been abusing cannabis from the age of 12, had a history of psychosis and was on anti-psychotic medication while on remand in prison. He said his client is currently drug free and is anxious to remain so.