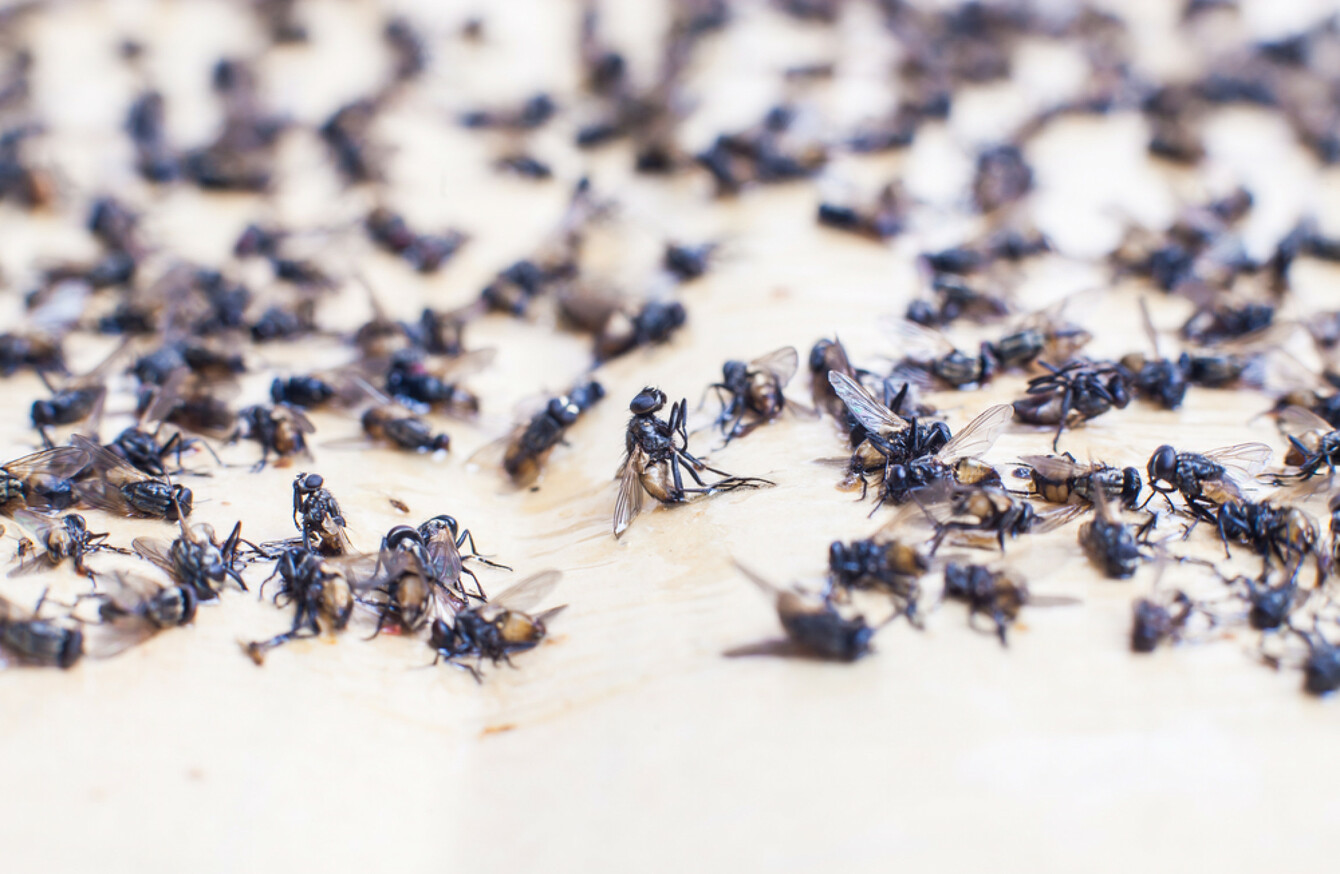 Image: Shutterstock/Mejini Neskah
Image: Shutterstock/Mejini Neskah
EIGHT FOOD BUSINESSES received closure orders last month.
Some of the reasons for the enforcement orders included a high volume of live and dead flies, cobwebs on store room walls, insects in open bags of ingredients and no pest control procedures in place.
The Food Safety Authority of Ireland (FSAI) reported that 10 businesses were served enforcement orders in June – eight closure orders, one improvement order and one prohibition order.
The closure orders were served on:
Little Italy (takeaway), 3 Irish Street, Bunclody, Wexford
The closure order stated:
There was evidence of a high volume of live and dead flies throughout the premises. There was no means of controlling flies.
"There was significant accumulations of dead flies in the light fittings in the dry goods store and on shelving in the dry goods storeroom adjacent to open food packaging.
India's Taste (takeaway), Bridgewater Hall, 17-19 Summerhill Parade, Dublin 1
The report said that rodent infestation was noted within the premises. "Mouse droppings were noted in addition to empty bait boxes."
Roshan Restaurant and Takeaway, Unit 8, Besser Drive, Clondalkin, Dublin 22
The closure order noted the areas were '"engrained in grease" and a "very poor standard of basic hygiene".
Sal's (restaurant/café), Main Street, Borris-in-Ossory, Laois
A note on the closure order for Sal's said there was "failure to ensure adequate pest control".
Andrews (takeaway), 2 Main Street, Shankill, Co. Dublin
The report stated: "Several areas throughout the kitchen were found in a filthy condition. There was a significant build-up of food debris and grease on surfaces throughout the kitchen."
Sheerans Pub (preparation and service of food excluding beverages), Coolrain, Mountrath, Co. Laois
The closure order stated a failure to comply with food legislation.
Lyndon's Kitchen Food Business (restaurant/café), Main Street, Balla, Mayo
This closure order said the "food business operator has not put in place, implemented and maintained a permanent procedure or procedures based on the HACCP principles".
Just Baked (storeroom adjacent to the bakery), Barcastle Industrial Estate, Springfield Road, Castlebar, Mayo
This report noted: "The walls and ceiling were festooned with cobwebs containing both dead and live insects."
Insects were noted in open bulk bags of powdered ingredients such as desiccated coconut and bread concentrate.
'Every effort must be made'
The improvement order was served on Neree Mbala Afro Food Shop t/a Neree Mbala, 10a Base Enterprise Centre, Damastown, Mulhuddart, Dublin 15 and one prohibition order was served on Newlands Food Market Ltd t/a Lituanica (retailer), Adelaide Street, Sligo.
Dr Pamela Byrne, Chief Executive, FSAI emphasised that by not complying with food safety legislation, food businesses are putting consumer health at risk.
Food businesses must recognise that they are legally bound to ensure the food they serve is safe to eat. We are now into our third week of exceptional weather and high temperatures.
"Every effort must be made to ensure high standards of hygiene and pest control remain in place and that foods are stored at appropriate temperatures.
"We would also urge food businesses to check their fridges are not impacted by the hot weather and to monitor temperatures frequently during each day."