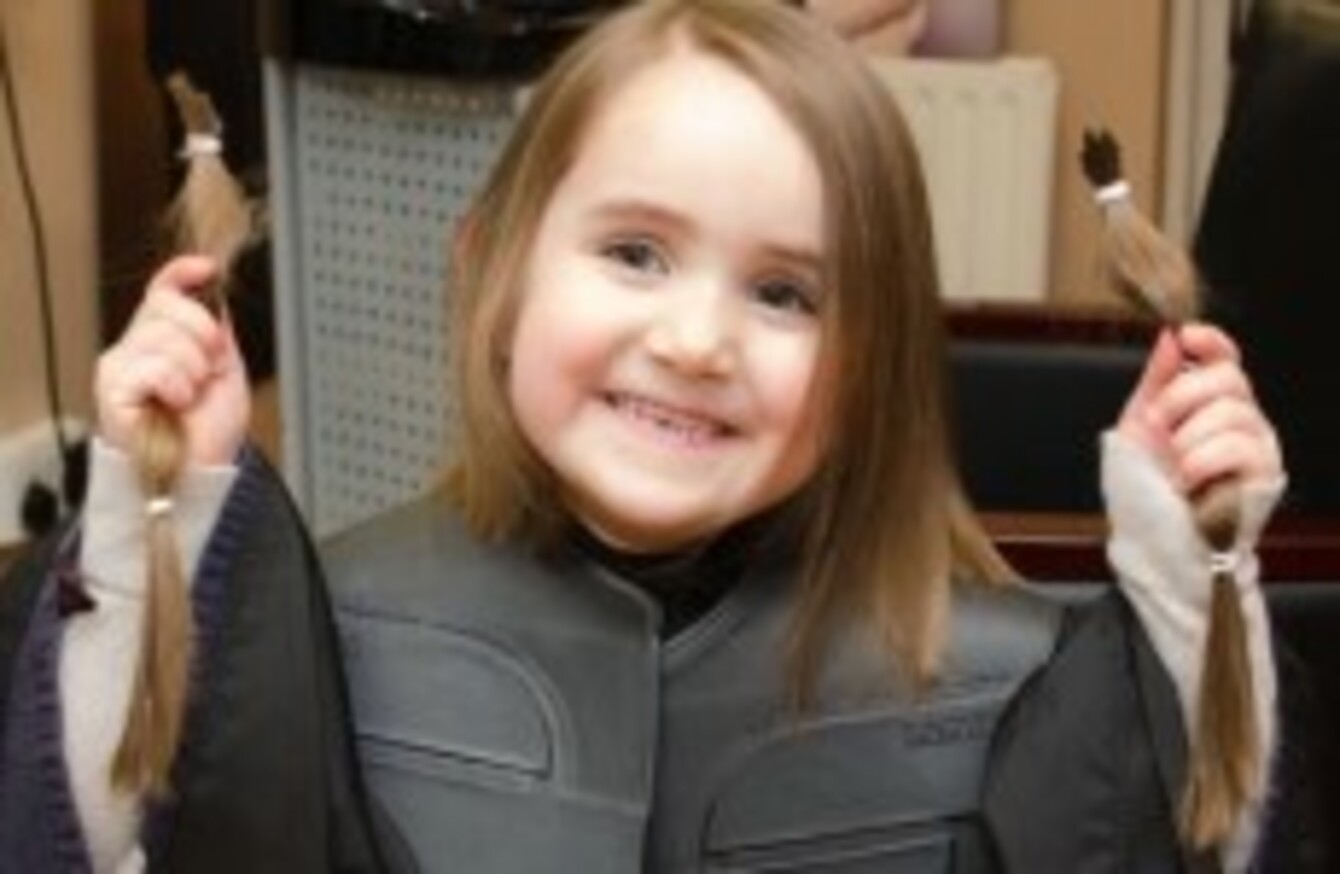 Four-year-old Róisín Smith from Ardrahan, Co. Galway
Four-year-old Róisín Smith from Ardrahan, Co. Galway
REMEMBER THE ADORABLE four-year-old Galway girl who planned to donate her long hair to make wigs for children suffering with cancer?
Róisín Smith, who's still in preschool, was inspired to donate her hair after seeing a photo of nine-year-old Lucy O'Connor, daughter of one of her father's work colleagues and a cancer sufferer.
The haircut has since taken place in Gort, Co. Galway and the nine inches of hair cut have been delivered to the Little Princess Trust, a charity that specialises in constructing wigs for those afflicted by cancer.
Here's what Róisín looked like:
Before
and after
Donations can still be made to little Róisín's charity Bumbleance via her charity page, where almost €5,000 has been pledged so far, while Róisín and Lucy will meet for the first time when they present the final cheque to Bumbleance together at the end of March.
All you can say is 'fair play'.
Source: Caroline Smith/YouTube