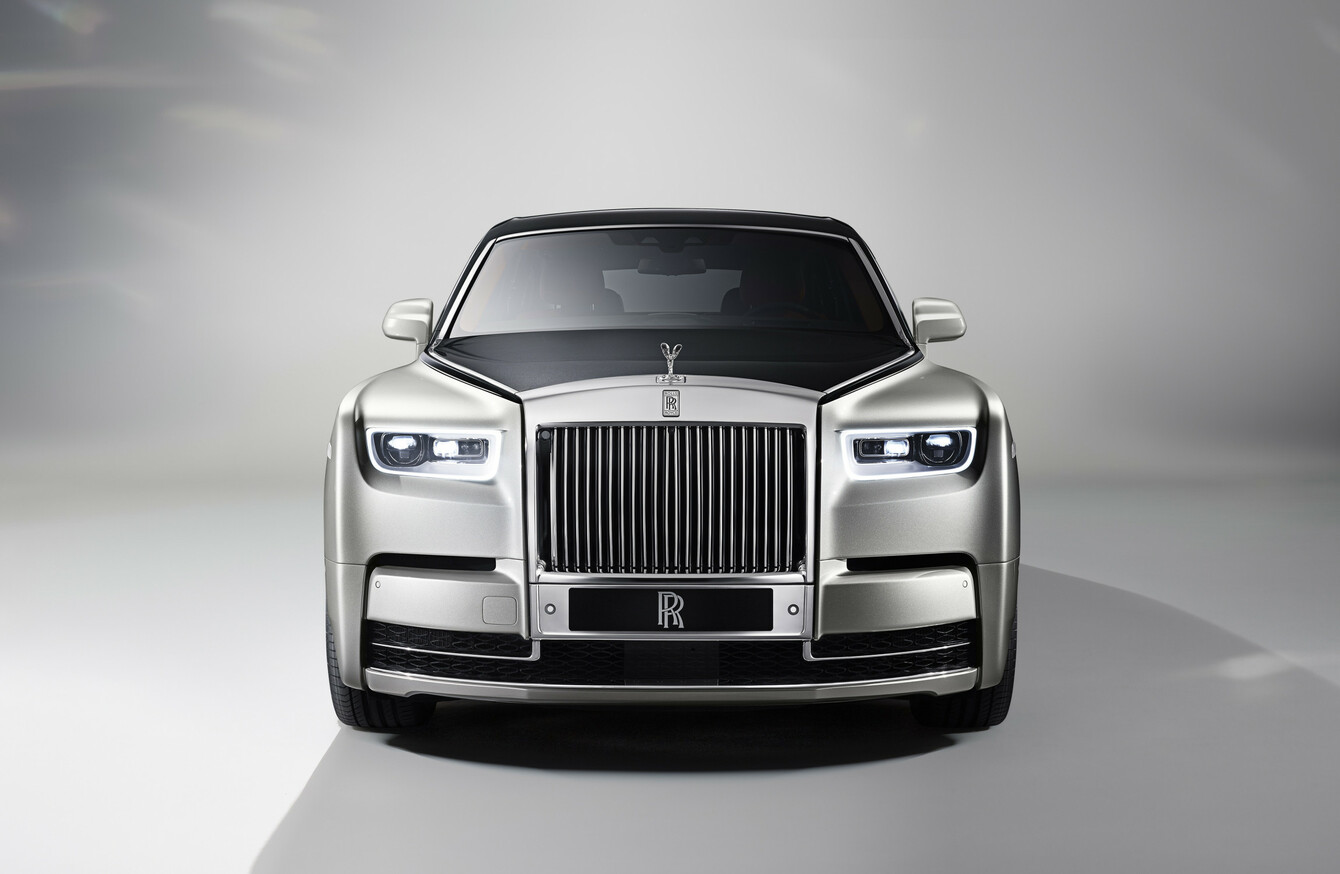 Image: Newspress
Image: Newspress
THIS LARGER-THAN-LIFE behemoth is the eighth-generation Rolls-Royce Phantom, the British marque's luxury flagship which is underpinned by an 'Architecture of Luxury'.
The Phantom first debuted in 1925 and it is the second version to be built under BMW ownership. This all-new version has been redesigned and re-engineered from the ground up and is the first in a series of new Rolls-Royce models to be built on a bespoke, all-aluminium spaceframe chassis.
Project Cullinan, and the next Ghost, Wraith and Dawn will ride on this 'Architecture of Luxury', as well as future coachbuild projects. As such, Rolls-Royce says that none of its future models will be of monocoque construction as "used by mass-manufacturers and some mass-luxury brands".
This new 'Architecture of Luxury' underpinning the new Phantom is said to deliver a whole new level of 'Magic Carpet Ride' because it is lighter, 30 per cent stiffer, quieter and more technologically advanced than the previous generation.
Adding to the famous Magic Carpet Ride feeling is the latest generation of self-levelling air suspension, which makes millions of calculations every second to continuously vary the electronically controlled shock absorber adjustment system. In addition, the stereo camera system integrated in the windscreen can see the road ahead, adjusting suspension proactively rather than reactively up to 100km/h.
Powering the Phantom is a completely new, 6.75-litre V12 engine employing two turbochargers that contribute to a low-end torque output of 900Nm at 1,700rpm whilst delivering 571hp. Like most recent Rollers, the Phantom has the Satellite-Aided Transmission, mated to an eight-speed ZF gearbox.
Once those coach-doors are opened for you and you climb aboard, you'll notice that the interior of the Phantom is crafted from the finest fixtures, fittings and fabric and features the largest Starlight Headliner ever seen in a Rolls. The armrests were inspired by J-Class yachts (how big are the armrests?) and the hand-crafted seats have been influenced by the famous Eames Lounge Chair of 1956.
Owners can choose from different seating choices including an intimate lounge seat, individual seats with occasional armrest, individual seats with fixed centre console and a sleeping seat. Whatever configuration is chosen, careful angling of the rear seats ensures occupants are able to talk to each other without straining their necks. No, seriously.
Incorporated into the rear console is a drinks cabinet with whisky glasses and decanter, champagne flutes and cool box and hidden behind the wood paneling on the rear of the front seats are picnic table and theatre monitors.
In case you get a bit chilly necking whiskey whilst having a picnic watching movies, the front-door armrests, front centre console lid, lower C-Pillar, rear side armrests and rear centre armrest are all heated to keep you and your money toasty.
Up front is 'The Gallery' (aka dashboard), which is an uninterrupted swathe of toughened glass that runs the full width of the dash area. Within The Gallery, the instrument digital dials are framed with chrome, there is a 12.3-inch TFT colour display with all the essential driver information and there is a central information screen which can be retracted behind the centre stack when not in use.
The Gallery also lives up to its name, and to please the many art lovers that purchase Phantoms, the dashboard can be used to display bespoke works of art. Yes, you can commission an artist to draw a picture of your beloved pug, Misty, which you can stare at from the comfort of the back seats, without straining your neck, of course.
One customer commissioned the enfant terrible of German product design Thorsten Franck to create a gold-plated 3D-printed map of their DNA. If you too want to buy this ultimate expression of wealth, you have until next year to save up the £400,000stg (plus VRT).