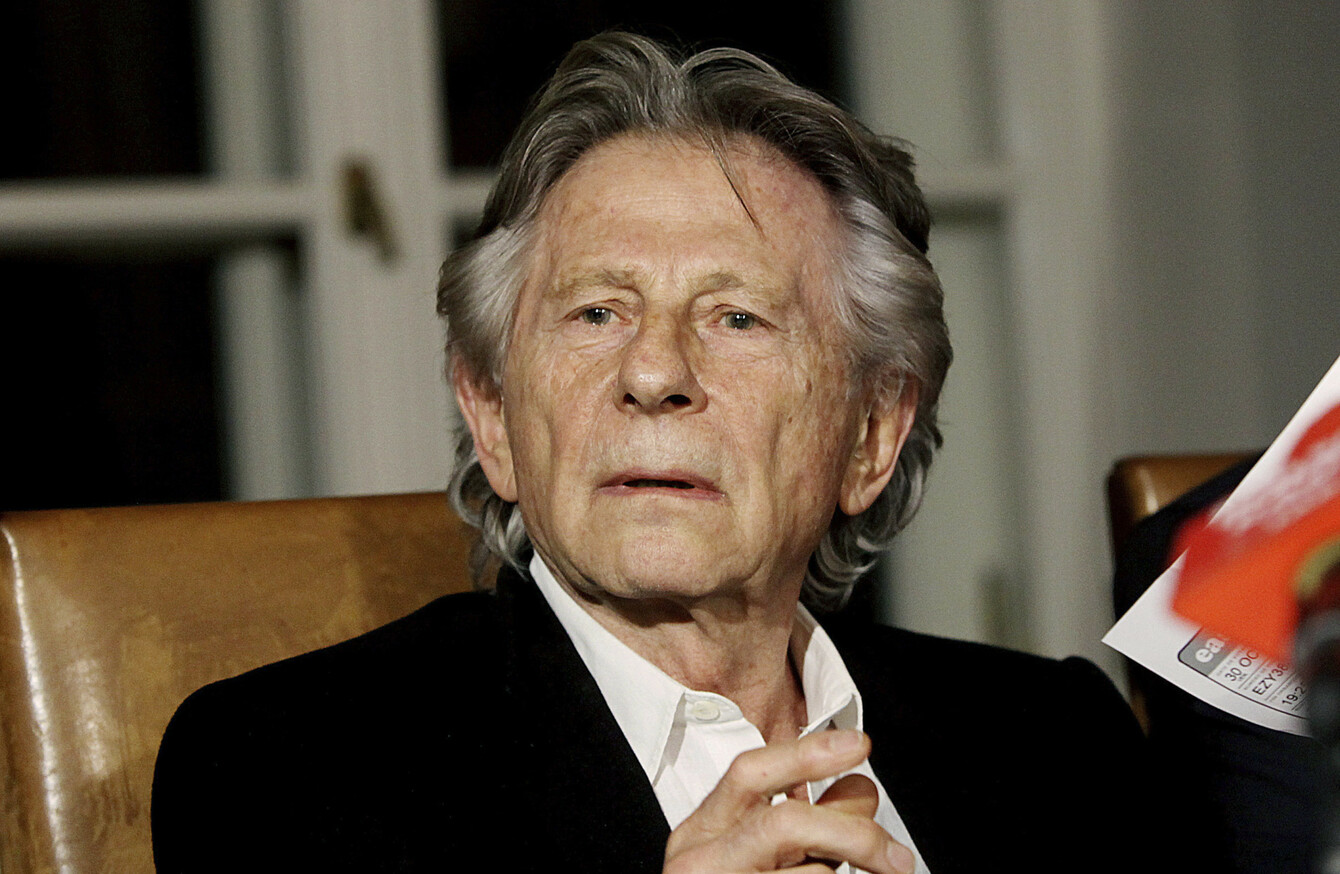 Filmmaker Roman Polanski
Image: Jarek Praszkiewicz/PA
Filmmaker Roman Polanski
Image: Jarek Praszkiewicz/PA
FUGITIVE MOVIE DIRECTOR Roman Polanski plans to return to the United States and is seeking assurances he will do no further jail time over the statutory rape of a 13-year-old girl.
The award-winning director of The Pianist and Chinatown, who has been on the run for almost 40 years, claims he reached a plea deal in the case that would keep him out of prison, attorney Harland Braun told AFP.
Braun has written to Los Angeles County Superior Court judge Scott Gordon to unseal a secret transcript of the testimony of the prosecutor in the Polanski case, which he believes will confirm the deal.
The Polish-born filmmaker was accused of drugging Samantha Gailey before raping her at a friend's house in Los Angeles in 1977.
Polanski, who also has French citizenship, admitted having unlawful sex with a minor, or statutory rape, and spent 42 days in Chino State Prison before being released.
But in 1978, convinced a judge was going to scrap the plea deal and hand him a hefty prison sentence, he fled for France.
Polanski was arrested in Switzerland in 2009 on a US extradition request and spent 10 months under house arrest before Bern rejected the US order.
The United States then asked Poland to extradite Polanski in January 2015, but a Krakow court rejected the demand the following October.
Poland's Supreme Court dismissed an appeal in December, ruling that Polanski had served his time under the plea deal, definitively ending Poland's part in the 1977 case.
'Safe in my country'
Braun believes the prosecutor's secret testimony supports Polanski's claim that he had an agreement to serve just 48 days and that, taken with the Polish decision, it should convince the US authorities Polanski has served his time.
"After we confirm the contents, we will urge the court to recognise the Polish decision resulting from a litigation initiated by the (district attorney) and in which the DA participated," Braun said.
"If the court accepts the principle of comity, Roman can come to Los Angeles and to court without fear of custody."
Polanski told the private news channel TVN24 after the Polish court had ruled in his favour that he was "happy this business is over once and for all".
"I only regret that I had to wait so long. I'll finally be able to feel safe in my own country"
Polanski, who lives in France and had been avoiding Poland because of the case, said he planned to visit his father's grave in the southern city of Krakow.
He has had a prolific career as an esteemed filmmaker, earning eight Academy Awards and numerous international accolades.
The director, who was married to Manson Family murder victim Sharon Tate, wants to visit her grave in Los Angeles, the celebrity news website TMZ reported. He has also not been able to visit his daughter in London, it said.
Polanksi had been due to host the French equivalent of the Oscars but pulled out in a storm of controversy in January after women's groups protested the invitation.