Image: Shutterstock/Anton Gvozdikov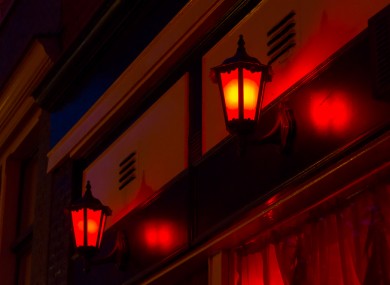 Image: Shutterstock/Anton Gvozdikov
PLANS FOR A red light district in Rome have been approved.
Municipal authorities in Rome said the red light district where prostitution will be allowed will officially be tolerated from April, officials said today.
Ignazio Marino, the Italian capital's centre-left mayor, gave his blessing on Friday evening to the experiment in the Eur business district to the south of the city's historic centre.
Prostitution 
The local council there has proposed allowing prostitution in one non-residential area with the aim of reducing the impact of a trade currently conducted on more than 20 streets in the district.
Police will be ordered to impose fines of up to €500 on prostitutes caught working outside of the permitted area, which will be supervised for evidence of the women involved being exploited.
If the experiment proves successful, the council wants to establish up to three separate red light zones within the district.
Local resident Cristina Lattanzi campaigned for the change, describing the current situation as an unsustainable "nightmare".