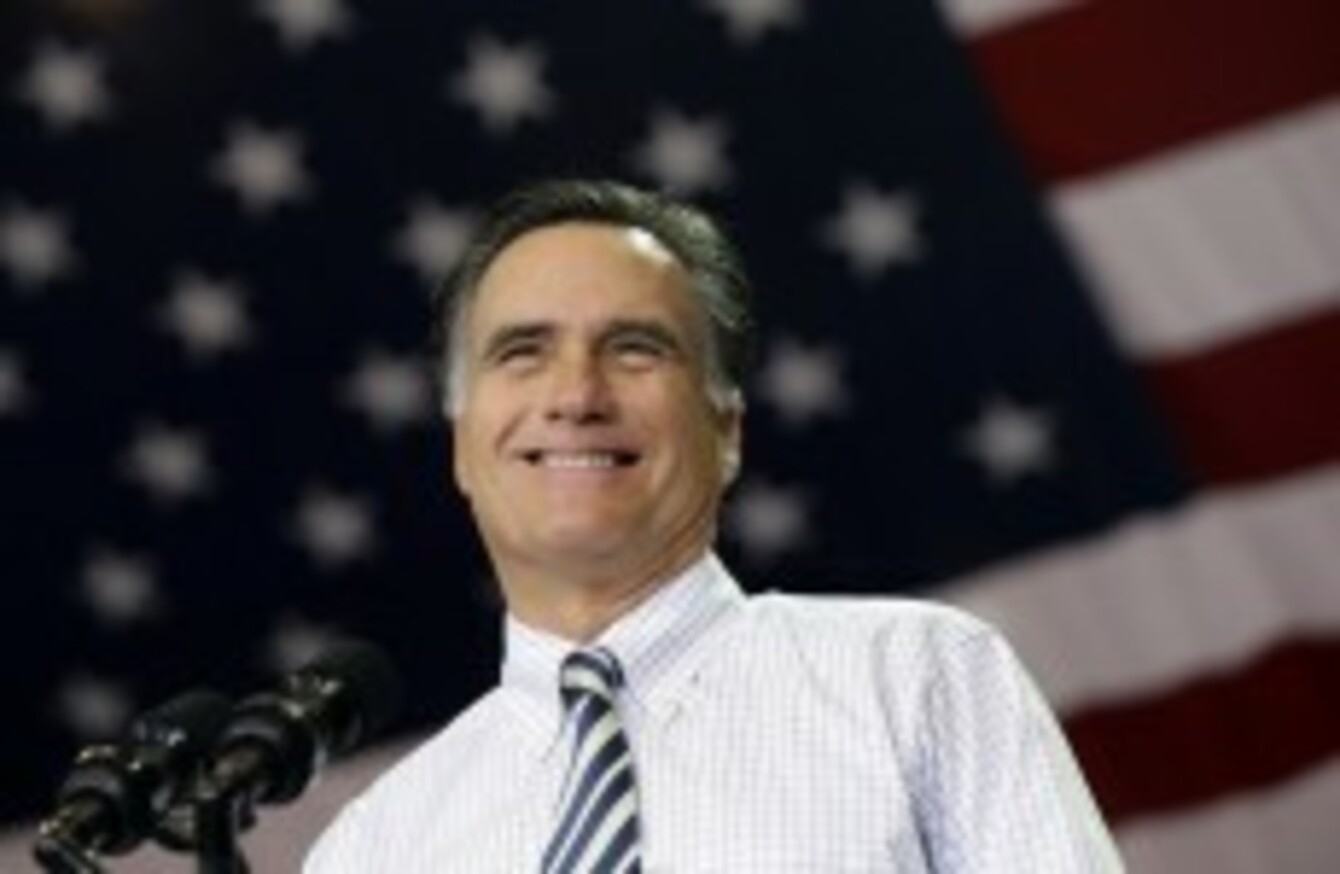 Image: Charles Dharapak/AP/Press Association Images
Image: Charles Dharapak/AP/Press Association Images
A HEDGE FUND in which Republican US presidential candidate Mitt Romney is a major shareholder has reportedly routed €80 million euros in dividends though a tax loophole in the Netherlands using an Irish pharmaceutical company.
Romney officially left the hedge fund Bain Capital, which he helped to found, in 1999 but part of his severance package included the right to remain a shareholder, according to the Dutch newspaper Volksrant.
In 2004, Romney invested more than $1 million in the Bain Captial Fund VIII – a Cayman Islands-based fund worth approximately $25.7 million (€20.09 million) – which is a major shareholder in Irish pharmaceutical company Warner Chilcott, HedgeCo.net reports.
Romney reportedly donated 19,799 shares of Warner Chilcott to a non-profit organisation operated by his son in 2011 (shares were valued at approximately $450,000). According to the former Massachusetts governor's tax returns, he and his wife Ann Romney also received over $2 million dollars in dividends and held $5.5 million worth of shares in the hedge fund during the 2010 – 2011 period.
In 2007, US Congress cracked down wealthy people using a popular tax shelter – known as the charitable remainder unitrust – which allowed individuals to take advantage of the exempt status of charities without actually parting with much money. However, those who had already set up such vehicles were permitted to keep them – and Mitt Romney was one such person.
Based on details of a 2007 tax filing, Bloomberg reports that Romney used the tax exempt status of a charity – the Mormon Church – to defer taxes for more than 15 years. (Generally, charities are not liable for capital gains taxes when they sell assets for profit.)
The Bloomberg report added: "At the same time he is benefiting, the trust will probably leave the church with less than what current law requires, according to tax returns obtained by Bloomberg this month through a Freedom of Information Act request."
Romney campaign spokesperson Michele Davis commented on the matter, saying the trust has operated "in accordance with the law".