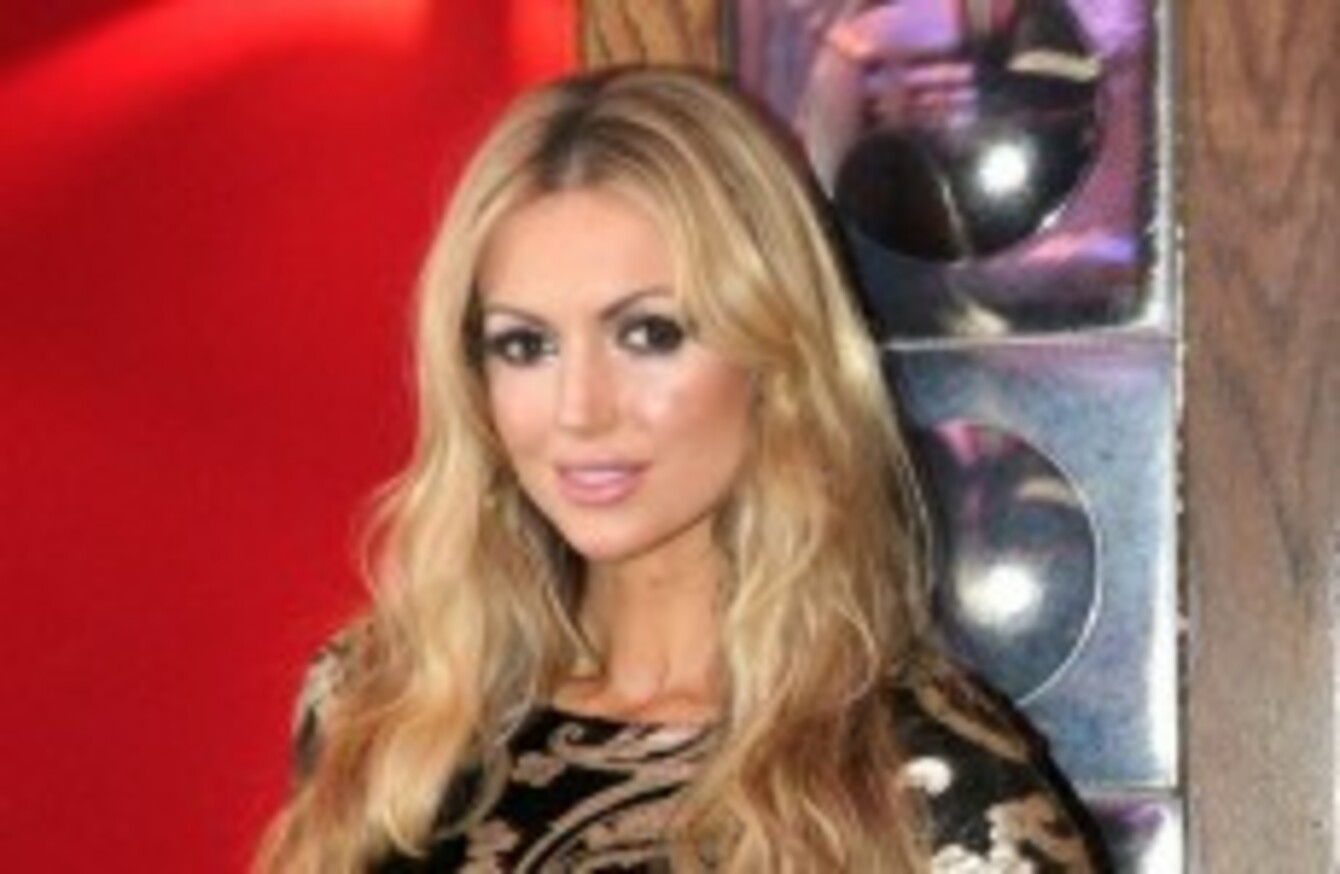 Image: Mark Stedman/Photocall Ireland
Image: Mark Stedman/Photocall Ireland
THE SO-CALLED 'gluten-gate' controversy did not dent the popularity of Rosanna Davison's debut cookbook – it's one of her publisher's best-selling books in 2015.
Eat Yourself Beautiful, published by Gill & Macmillan, was written by the model and nutritionist after the launch of her nutrition-focused website, and has exceeded all initial expectations.
There were 7,000 books printed in the first run, and the book – which contains vegan, gluten-free recipes – is now on its third printing run. The initial stocks ran out within a few weeks.
A spokesperson from Gill & Macmillan said that Eat Yourself Beautiful is one of their bestselling books so far this year.
I think the reason behind its success is that it's tapping into a trend where we are all increasingly aware that what we put into our bodies really effects how we look and feel, and that's at the core of Rosanna's message. Her recipes are designed to address issues like low energy, dull skin, brittle nails, stronger, shinier hair.
The publisher put some of the book's popularity down to Davison's contact with her fans.
Rosanna has been out and about all over the country meeting people and signing books and there's been a hugely positive response to it. We'll be keeping a close eye on sales between now and Christmas to see if we need to go back for more as it looks like it will continue to sell strongly in the weeks ahead.
The so-called gluten-gate controversy followed an interview Davison gave to the Irish Independent, where she was quoted as saying going gluten-free helped her husband Wes Quirk with back pain and rheumatoid arthritis.
Speaking to TheJournal.ie about her book, Davison had said that she didn't want people taking her advice in it as medical advice. In a statement on the controversy, she added:
I was by no means stating that gluten causes arthritis or any other diseases, or that they can be cured by removing it from the diet. But I felt that it was acceptable to share the experience that my husband had with making dietary changes to control his pain.
The former Miss World studied Nutritional Therapy for three years at the UK-based College of Naturopathic Medicine, and said her book is about showing "there are ways [for people] to help themselves through diet".
The book is currently at number 10 in the Hardback Non Fiction category in the most recent Irish book charts. Other bestsellers in the same category include Jamie Oliver's latest cookbook, Everyday Super Food, and Francis Brennan's book Counting My Blessings.