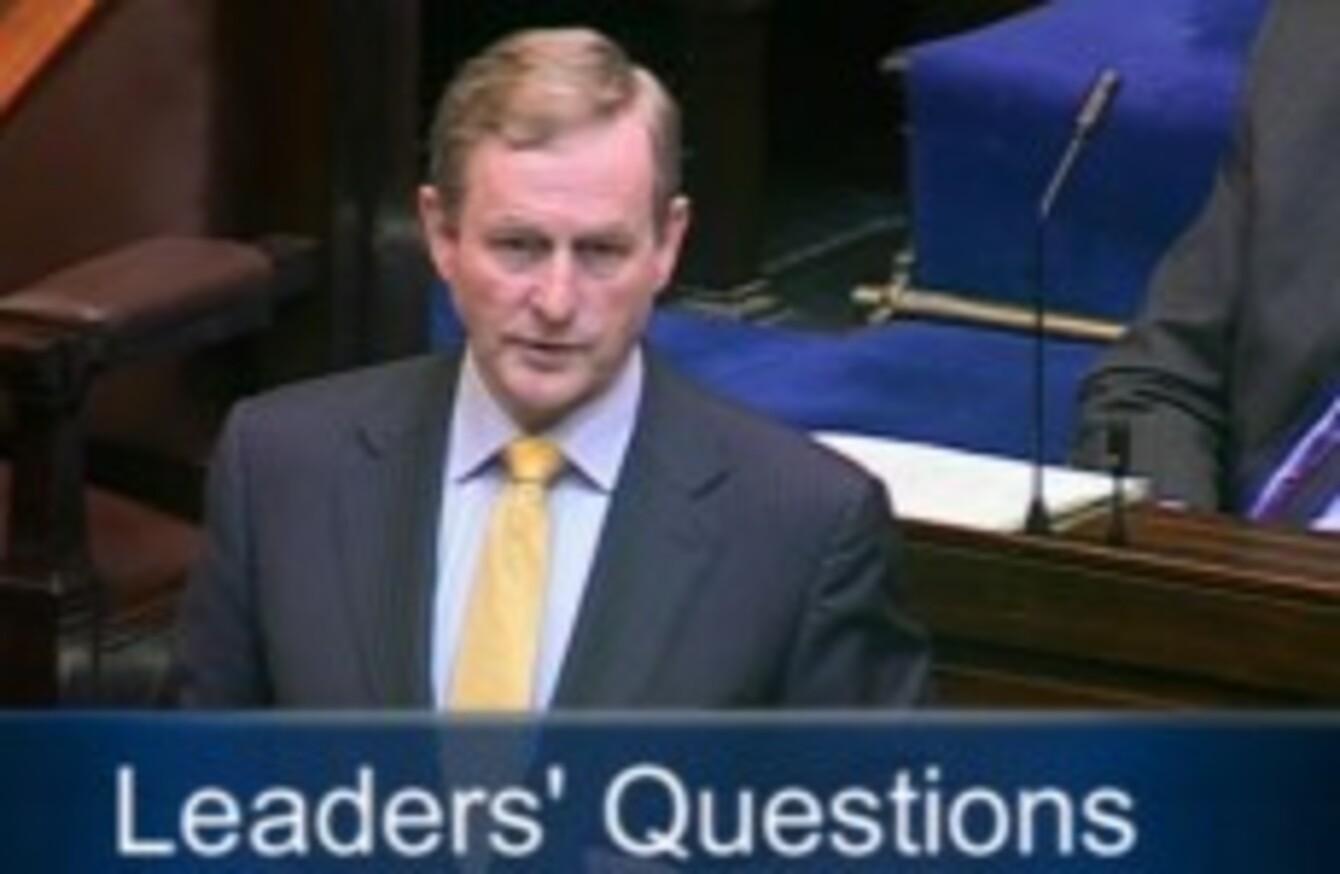 Image: Oireachtas.ie via Screengrab via Oireachtas.ie
Image: Oireachtas.ie via Screengrab via Oireachtas.ie
THE TAOISEACH SAYS there's been high levels of sick leave amongst staff at a mental health unit in Roscommon where ongoing problems have been described by workers as 'endemic'.
It's after a suicidal man was turned away from the facility at Roscommon County Hospital at the weekend due to the staffing crisis, after the unit reached its full capacity.
The Psychiatric Nurses Association told TheJournal.ie yesterday that the incident occurred after a decision was taken to suspend all admissions.
"People were taken in taxis to Galway, where they were subsequently sent home," PNA National Secretary, Noel Giblin, explained. "University Hospital Galway had to keep beds for emergencies so the situation created a bottleneck there and added to the problem".
Raising the issue in the Dáil this morning, Sinn Féin leader Gerry Adams said the problem at the hospital had been exacerbated by Government cuts to services, in particular the closure of the St. Luke's Ward in Ballinasloe.
The Louth TD said the case was indicative of a wider crisis, and that it showed that suicide prevention services in the country were under-resourced.
Roscommon County Hospital (Image: Google Streetview)
Responding, The Taoiseach said that the minister of state with responsibility for mental health, Kathleen Lynch, had met with HSE and Department of Health officials last night to address the Roscommon issue. He added:
As I understand it there are adequate nursing levels at HSE West. They are inequitably distributed across region, and that's why this has to be addressed by deployment.

I understand from the HSE that Roscommon Psyciatric Unit has experienced high levels of sick leave in recent weeks, and to compensate this acute psychiatric services are being run across Galway and Roscommon.
The Taoiseach said that if any patient had presented at one of the units in the region that had reached capacity, they would have been treated at another facility – adding that "no patient is turned away".