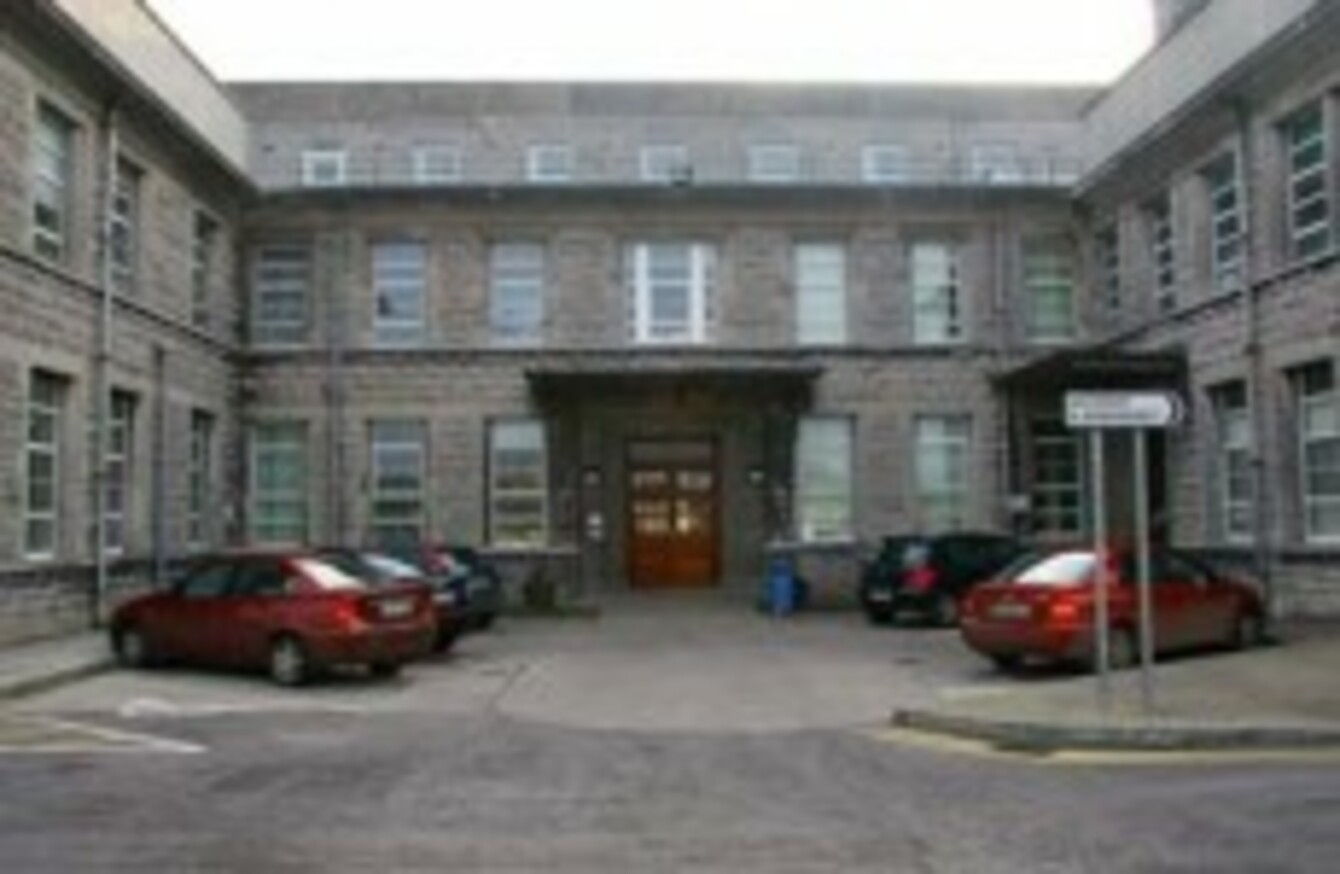 Roscommon Hospital
Image: HSE
Roscommon Hospital
Image: HSE
PSYCHIATRY SERVICES IN Roscommon are in the grips of a "serious crisis" which has culminated in the death of a patient and a number of assaults on patients and staff.
Calls have been made for a full inquiry into the running of the Psychiatric Unit at Roscommon Hospital and a formal request has been made to the Mental Health Commission. A public meeting, facilitated by the Psychiatric Nurses Association, was held last night during which local people voiced their concerns about staff shortages and service closures in Athlone and Ballaghadereen.
More than 100 people gathered to discuss a number of incidents that have occurred at the unit in the recent past. Most were worried that another tragedy could happen.
Demands for a full and independent investigation into the death of mum-of-two Sinéad McPartland Brennan were also heard. The 38-year-old mother to twins died following a tragic incident while in care recently. Her family have request a full probe into the circumstance surrounding her death.
It is understood that the family believe the unit was understaffed when Sinéad took her own life.
"The reality is that some patients need one-to-one nursing," PNA spokesperson Noel Giblin told TheJournal.ie. "On the day of one of the incidents, a number of nurses were busy with individuals so one nurse had to care for 20 patients. That appear to be the reality.
"There are a lot of concerns around the management in the unit and the ongoing lack of staff at the unit."
Those attending the meeting yesterday heard that staff numbers have fallen from 111 to 58.
A family of another patient has also told its story publicly. He was seriously assaulted by an outpatient who was subsequently allowed back in close proximity to the victim because there was no suitable alternative arrangements available.
Assaults
The issue was raised by local TD Denis Naughten in the Dáil yesterday, where he confirmed that two female nurses had been seriously assaulted in recent weeks.
Gardaí have also been called on a number of occasions in recent months. Naughten claimed staff morale is at "rock bottom" and that families have said their relatives were failed by the services.
"There is no doubt from senior management right down that the current staffing level is inadequate to deal with the existing case load of the acute unit and, as a result, management has redeployed staff from the community and day services to assist with the operation of the acute unit," he said during Topical Issues.
"This is leaving service users without day services and without vital community supports, which will put even further pressure on the acute psychiatric services locally."
Responding on behalf of the Minister of State Kathleen Lynch, Fine Gael's Brian Hayes claimed the recent incidents were not because of staff shortages.
Despite the official line, people on the ground are worried about the lack of progress.
One woman told Shannonside radio:
They are working under tremendous pressure but nevertheless they have time for the patient and time for patients families. The reduction in staff is making the place unsafe. My fear is that it might be closed down. And that would be shocking because mental health service is so, so important and it has never more needed than it is now. There are a huge amount of people on the edge.
In a statement to TheJournal.ie, the HSE said Galway/Roscommon Mental Health Services "ensures patient and staff safety is at the forefront at all times".
"In recent weeks there have been two incidents involving different clients and staff; both of these are under review. Staffing levels are reviewed on a daily basis and reflect the needs of the patients and can change according to the particular mental health needs of the patients and the numbers of patients in the care of the service.
"Following these incidents increased numbers of staff have been placed in particular areas to meet acute patient needs.  We are currently auditing the incidents involved in line with HSE policy on the management of serious incidents."
The Mental Health Commission's annual report for 2012 indicated that there were 174 deaths in 45 centres across Ireland. Of those, 19 were categorised as sudden, unexplained deaths (a category that includes suicide).