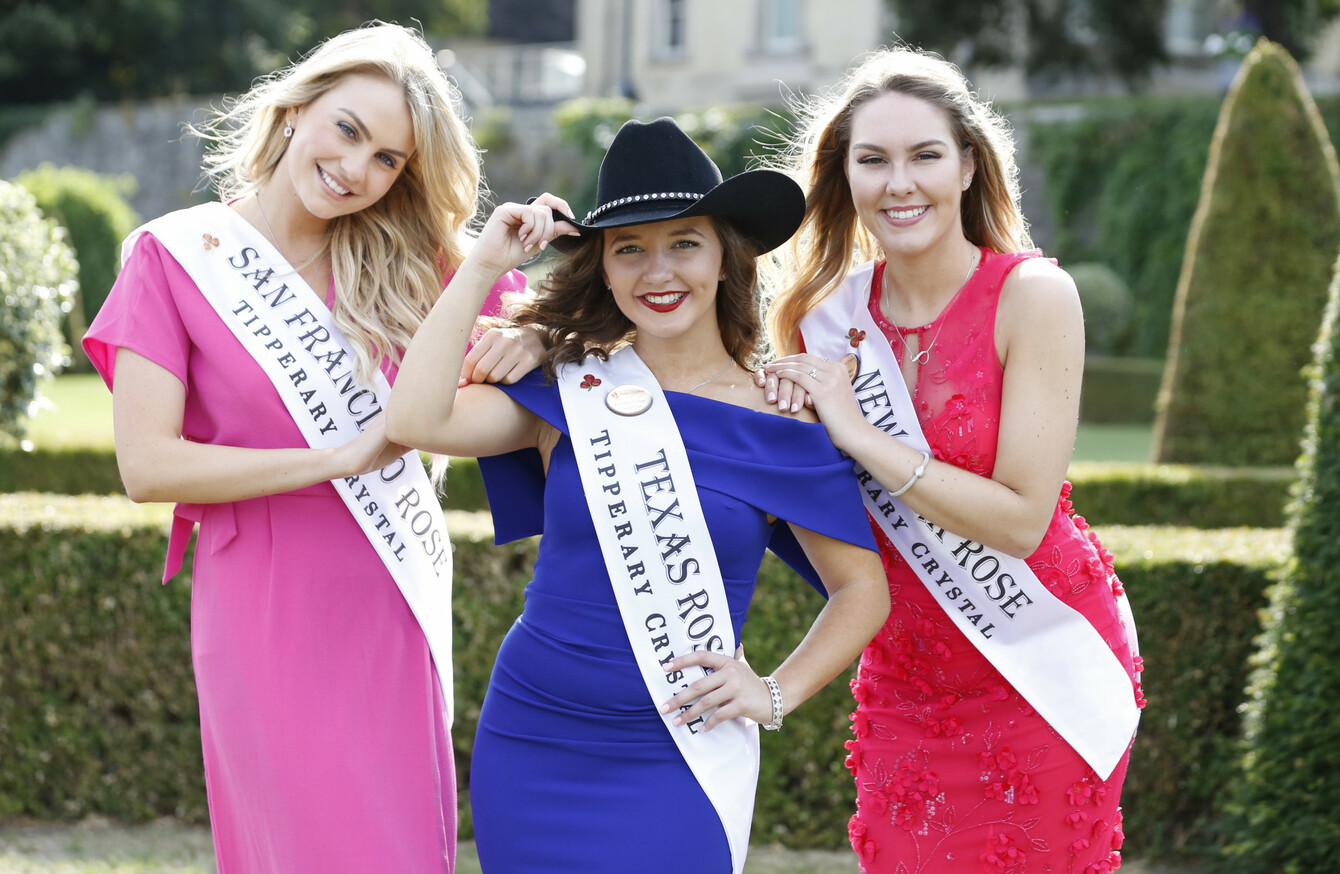 2018 San Francisco Rose Annie Powers, Texas Rose Kimberly Corser, and New York Rose Sarah Ward at the official introduction of the pageant's contestants last week in Dublin
Image: RollingNews.ie
2018 San Francisco Rose Annie Powers, Texas Rose Kimberly Corser, and New York Rose Sarah Ward at the official introduction of the pageant's contestants last week in Dublin
Image: RollingNews.ie
IT'S MID-AUGUST. The country is reverting back to its usual cold self. And the Rose of Tralee is set to kick off.
The pageant is now in its 59th year and retains a distinctly old school sensibility, with the emphasis on poetry recitals and musical turns rather than anything especially controversial.
Last week Amy O'Connor argued on DailyEdge.ie  that the format has had its day, and that the Rose of Tralee simply doesn't fit with modern Ireland, and with what it means to be a woman in 2018.
Do you agree? Or do you think the Rose of Tralee still holds relevance in Ireland 60 years later?
We're asking: Is there a place for the Rose of Tralee in modern Ireland?