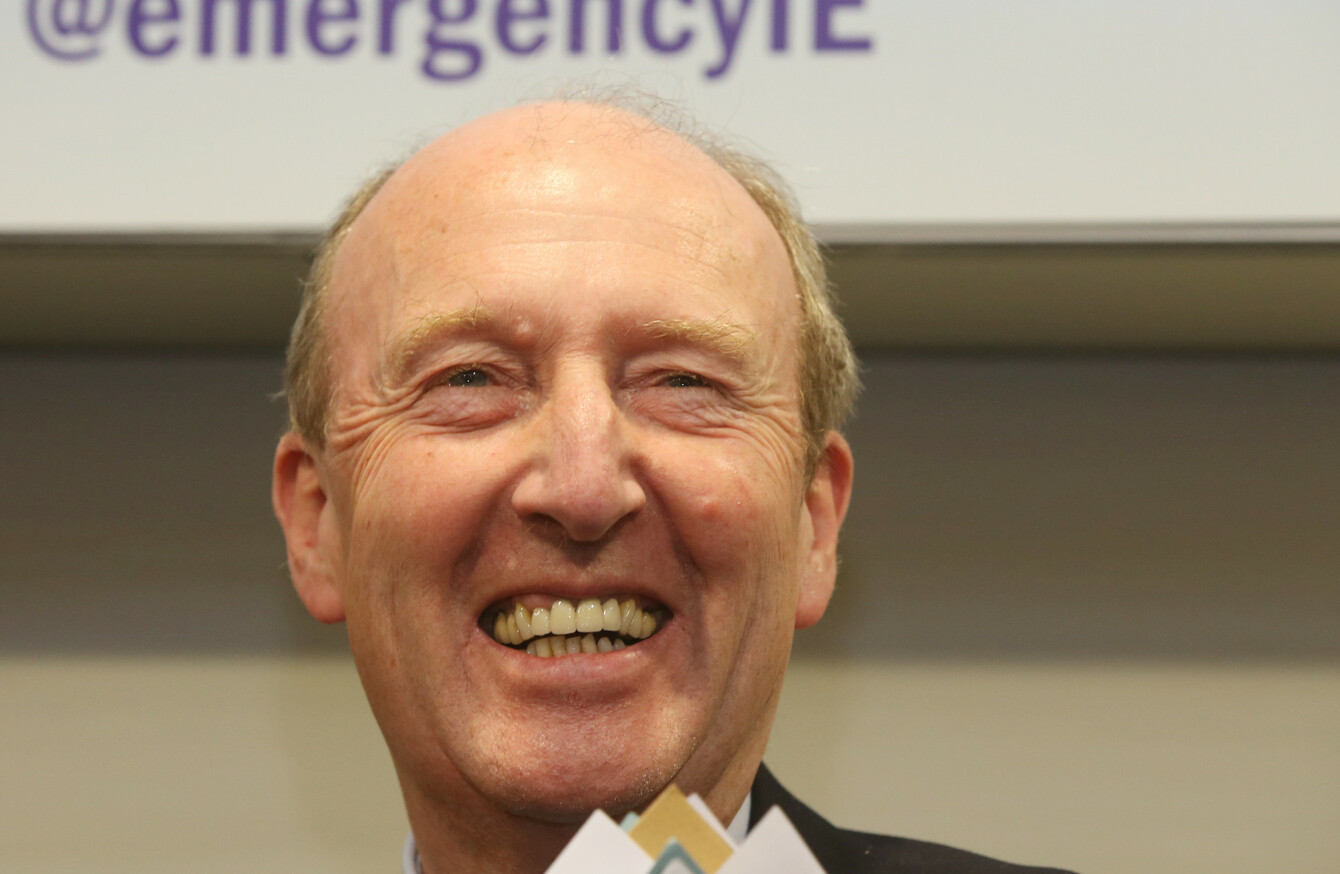 Image: Sam Boal/Rollingnews.ie
Image: Sam Boal/Rollingnews.ie
MINISTER FOR TRANSPORT Shane Ross has said that he and the other two members of the Independent Alliance will not be going to North Korea.
His colleague John Halligan had made the suggestion last week, but Ross poured cold water on that idea on RTÉ's Prime Time this evening. Halligan had proposed that he, Ross and Finian McGrath could go on a diplomatic mission to the country.
"It's off," Ross said. "The trip to North Korea [is] not government policy and we're not doing anything which is in breach of government policy."
The Minister said the idea to go to North Korea had come many years ago, when he was in opposition.
He said that Halligan's idea "never developed into a stage where [they] were going" to North Korea.
Waterford TD Halligan said that Ireland could act with diplomacy between Trump and his North Korean counterpart.
Speaking on Today with Sean O'Rourke last week, Waterford TD Halligan said the "greatest threat to peace in the world is on the Korean peninsula".
"Kim Jong-un and Donald Trump are a threat to bringing the world to nuclear oblivion," he said.
When asked what he would say to the North Korean leader Kim Jong-un if he met him, Halligan said: "I would ask him to engage with democracy."
Meanwhile, last weekend Taoiseach Leo Varadkar chided that he wouldn't "want anything beastly" to happen to any member of government and ruled out any trip.