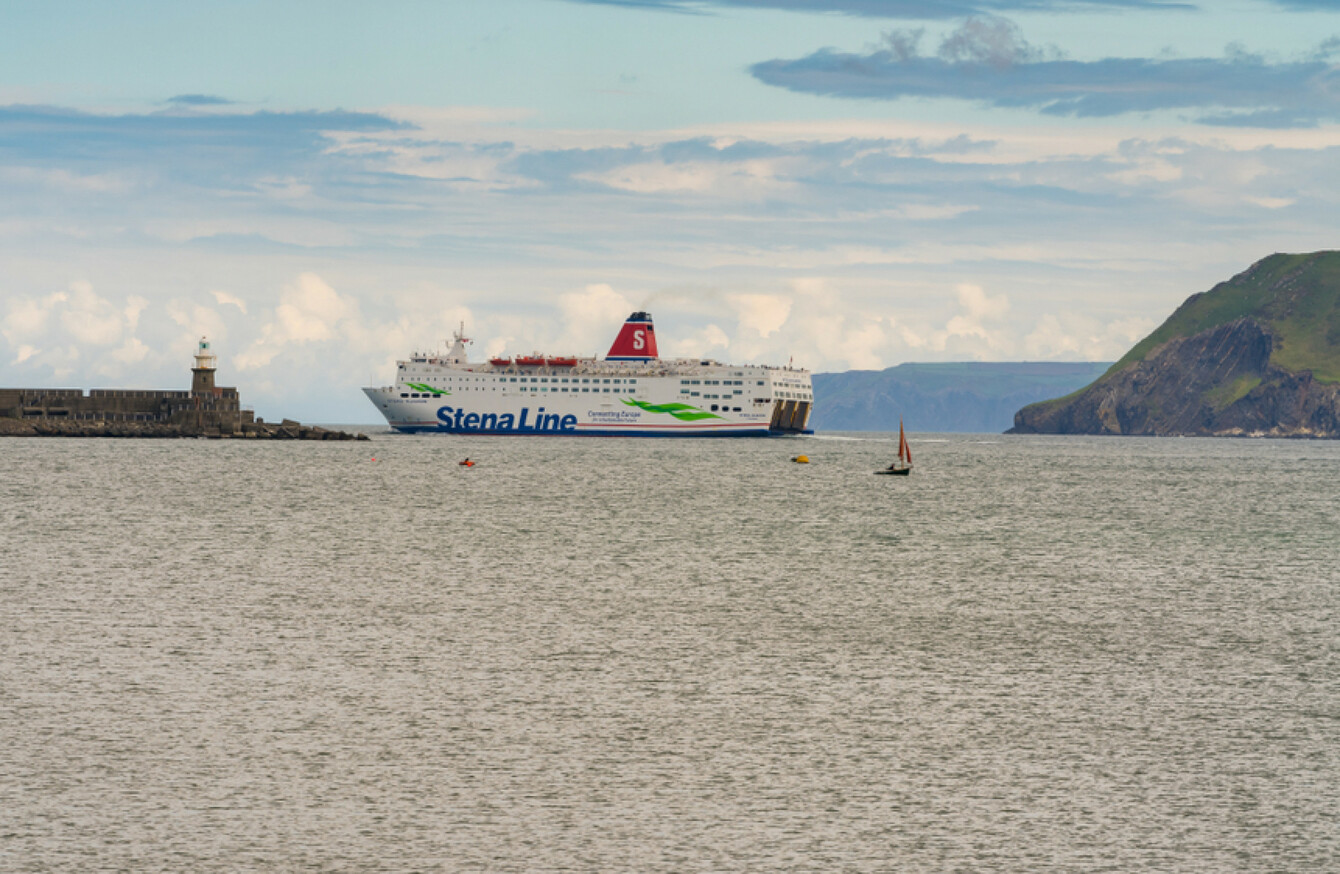 Image: Shutterstock/BerndBrueggemann
Image: Shutterstock/BerndBrueggemann
THE GOVERNMENT IS exploring the possibilities of expanding operations at Rosslare Port to take advantage of opportunities that could be created by Brexit.
This week, Labour leader and Wexford TD Brendan Howlin called for Rosslare Port to be upgraded to a Tier One port to prepare for new trade and transport developments.
"Rosslare Europort is particularly well-placed for development, as it is the nearest port to continental Europe and therefore strategically important," he told the Dáil.
He said that Dublin Port was "hugely focused on shipping to Britain" and if we wanted to shift "even a fraction of this trade to continental Europe", then we should develop the port nearest there.
It makes no economic sense for goods to be transported from across Munster to Dublin, only to be shipped south within sight of Rosslare on their way to the continent.
He said shifting trade and transport activities to Rosslare would also benefit the environment by reducing carbon emissions.
In response to queries from Sinn Féin's Eoin Ó Broin on the same topic, Minister for Transport, Tourism and Sport Shane Ross told the Dáil on Thursday that the status of the port and its development was reviewed recently.
He said that a consultant's report concluded that the creation of an independent port authority "would be extremely difficult given the Port's complex legal structure".
"Instead, it was recommended that the port remain in public ownership and that the possibilities for increased private sector involvement be investigated."
Rosslare Europort is unusual in that it's not a stand-alone commercial company operating under the Harbours Acts, but is instead operates as a division of Iarnród Éireann.
The harbour has four berths, and is mostly built on land reclaimed from the sea.
Rosslare is the second most strategically important seaport in the State after Dublin, and  handles more unitised freight than all other seaports in the State, excluding Dublin, put together.
Unitised freight is important because all of the high added-value exports on which Ireland's economic recovery depends are exported as unitised freight.
An assessment of the market interest commissioned by Iarnród Éireann found that sentiment was largely positive in terms of the potential for increased private sector investment in the port – but it did identify possible issues due to the "complicated" legislative basis of the port.
As a result of those concerns, Ross' Department sought advice from the Attorney General. He also identified a number of legal issues with any such proposal which the Department is still considering.
Iarnród Éireann has also completed a commercial review of Rosslare Europort and will now prepare a business plan which will include the implications of Brexit for the port.
It's unclear what exact trade arrangement there will be between the EU and the UK.
On Thursday, British Prime Minister Theresa May published a White Paper that outlines the UK's proposal for its future relationship with the EU.
Among the proposals, it suggests establishing a free trade area for goods between the EU and the UK, which in theory would avoid a hard border. This would mean that the UK would have to accept all EU regulations on goods, however, as the EU's chief negotiator has said that "there is no justification for us to unravel what we are because the UK is leaving".
The UK White Paper also suggested limiting free movement of people: giving preferential treatment to those who are skilled workers, or EU citizens.
RTÉ News has reported that the EU has warned its member states to step up preparations for a no-deal Brexit. In this event, it would mean a hard border would automatically go up on the island of Ireland. The EU had previously explored how much a border could cost, but won't share figures on it for fear of entertaining a 'no-deal' scenario.
In other Brexit preparations, the Irish Maritime Development Office is also examining the volume of traffic over the UK landbridge, and the potential consequences that Brexit will have on Irish importers and exporters.