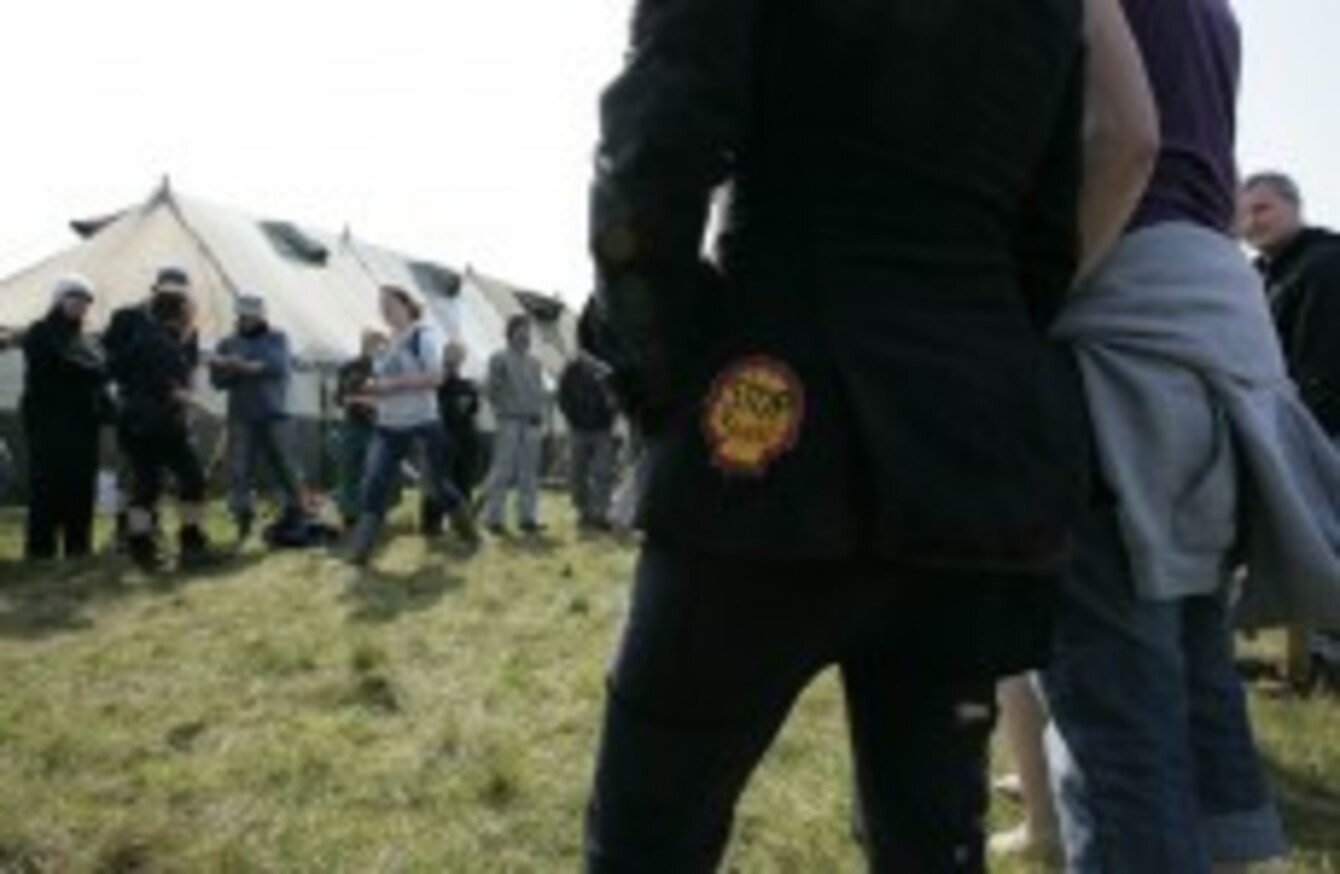 File photo of protestors at Camp Solidarity
Image: Mark Stedman/Photocall Ireland
File photo of protestors at Camp Solidarity
Image: Mark Stedman/Photocall Ireland
MEMBERS OF THE Rossport solidarity camp at Aughoose in Mayo are seeking legal advice over a report that suggests a private security company has the camp under 24 hour surveillance.
It is understood that a circulation from the security company which included information on numbers of people in the camp at different times and their movements was unintentionally forwarded to a non company email address.
The Irish Times reported that the report had been sent to a group of 10 people, including two retired members of the Garda Siochána.
The report, seen by TheJournal.ie and  dated 29 June, provides 24 hour timeline with details of people entering and leaving Camp Solidarity as well as descriptions of "known" vehicles.
A spokesperson for Integrated Rish Management Services, the company hired by Shell EP Ireland to provide security at Corrib gas project work sites said, "We are tasked with protecting people and property in respect of the Corrib gas project and in so doing, operate to the highest standards, acting responsibly and proportionally at all times."
Speaking to TheJournal.ie a spokesman for Shell to Sea said surveillance by the security is not something new. "They're not just beside the compound, they're around the community all the time and it's having an effect on local people too", he said.
He said people in the camp were "stressed and intimidated" by the security company's activities but said "there are no authorities we can turn to".
Socialist MEP Paul Murphy described the report as "extremely sinister" and part of a "pattern over years of harassment of legitimate and peaceful protestors by Shell's private security force".