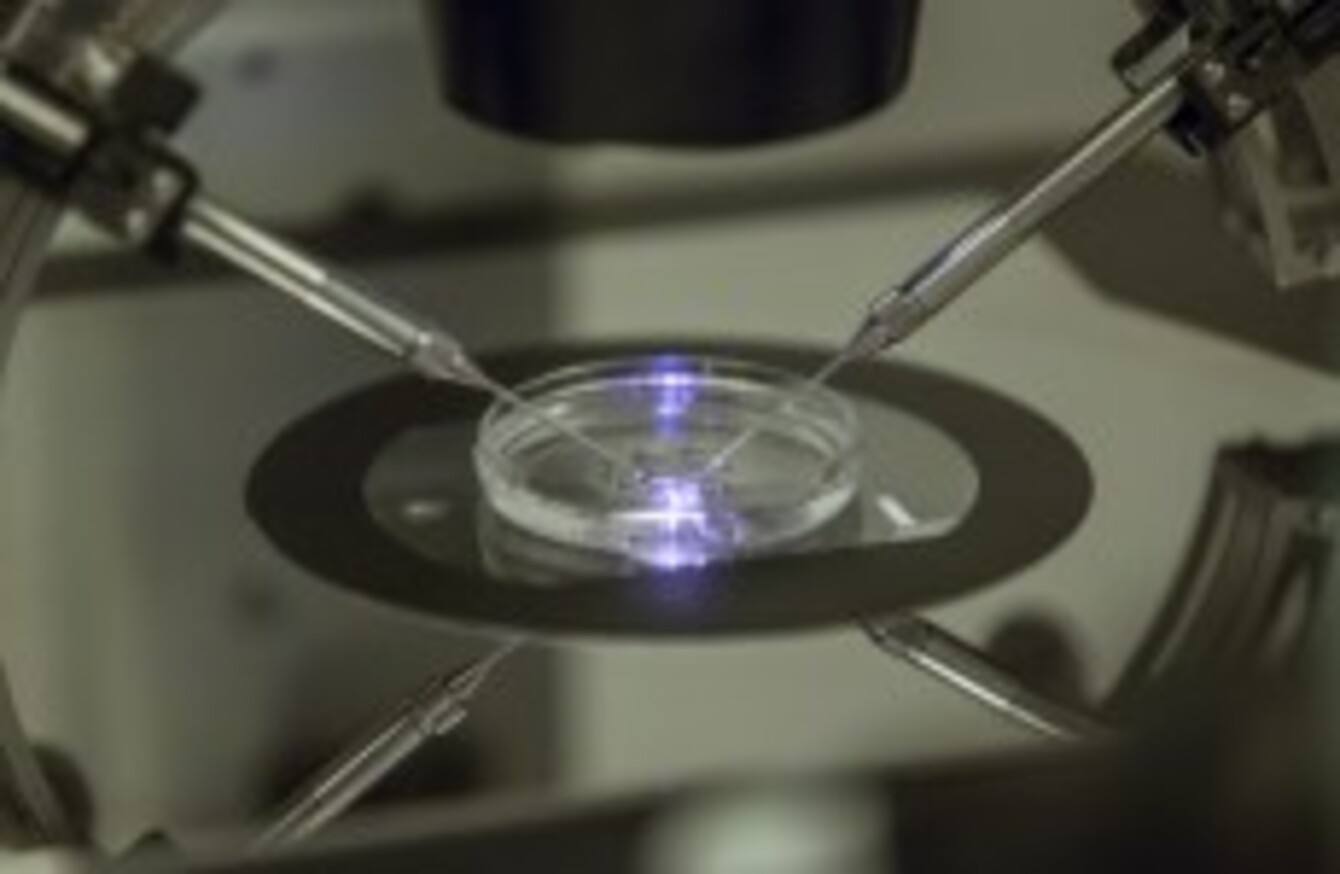 Image: Sang Tan/AP/Press Association Images
Image: Sang Tan/AP/Press Association Images
THE ROTUNDA HOSPITAL has sold one of Ireland's top fertility clinics to an Australian IVF company for €6 million, money which the Dublin facility will use to pay for its planned new premises.
The hospital's board made the announcement today that the HARI clinic was being transferred into the hands of Virtus Health, which earlier this year took a majority share in another leading fertility centre in Dublin – the SIMS clinic.
It said staff working at the HARI clinic would be transferred with the business and it would still be located in the hospital grounds "for the foreseeable future".
Virtus put in €4.2 million towards the sale, while the remainder came from the SIMS clinic's founding shareholders – who still own 30% of its operations.
Rotunda master Dr Sam Coulter-Smith said the deal would protect the current level of free IVF services the hospital funded at the clinic.
This acquisition means that the HARI Clinic and its patients will benefit from the rapidly developing technologies and advances being made in IVF by Virtus Health," he said.
Money to go towards a new hospital
Dr Coulter-Smith said the money from the sale would help the Rotunda "co-locate with an adult acute hospital in new modern premises" in the next few years.
Virtus, which is worth about AU$624 million (€415 million) on the share market, already operates fertility centres around Australia and recently opened a Virtus-branded facility in Singapore.
The sale will formally go through on New Year's Day, but the hospital said existing patients wouldn't experience any change in their treatment programmes.
Originally published at 1.06pm