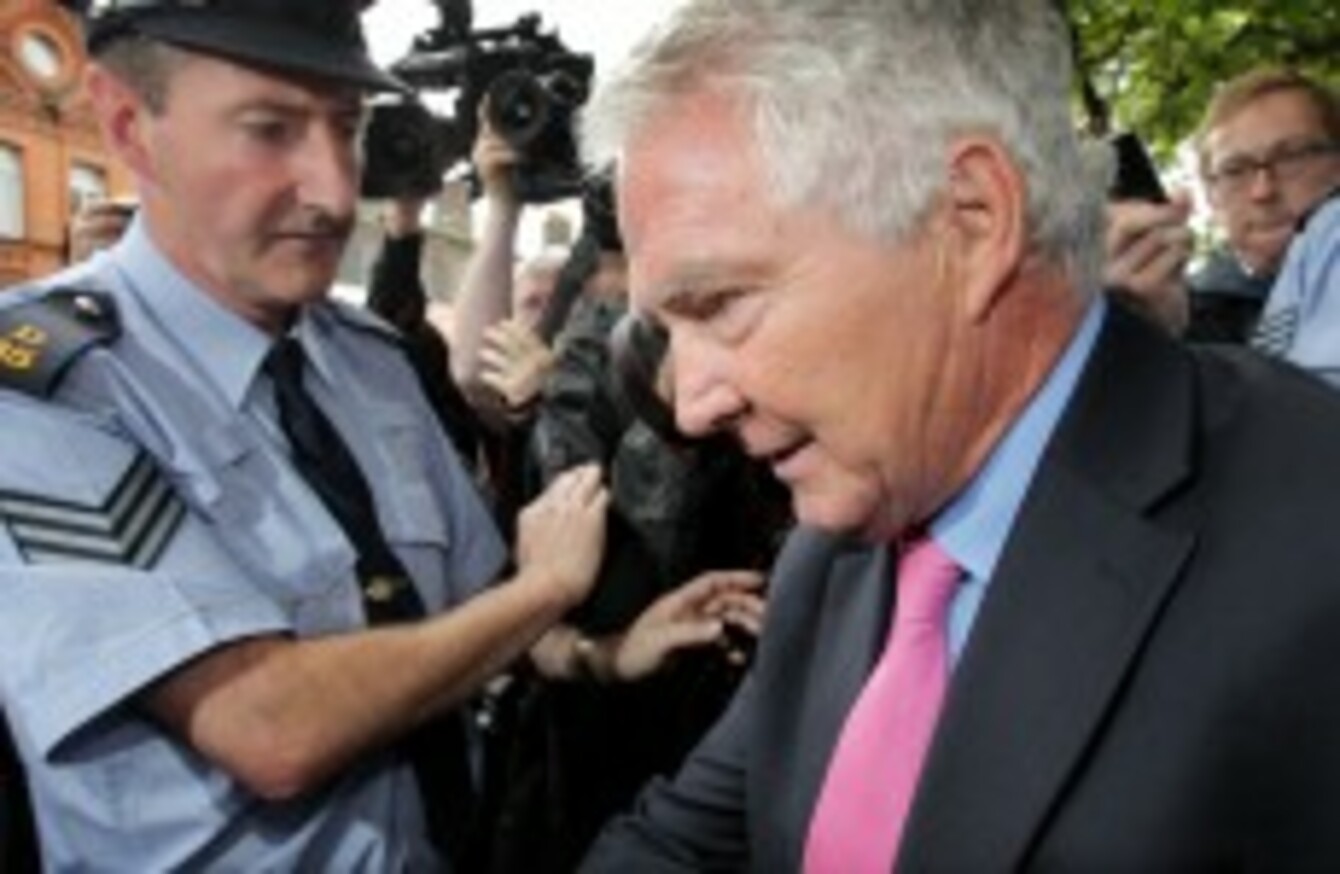 Seán FitzPatrick
Image: Mark Stedman via Photo /Photocall Ireland
Seán FitzPatrick
Image: Mark Stedman via Photo /Photocall Ireland
BY THIS STAGE it's safe to say that pretty much anyone with an Irish passport (even those who have had theirs temporarily taken away) knows about the latest Anglo arrests.
But how are the international news outlets covering it? Do they even care about the happenings of our island nation?
Well, yes and no.
Our neighbours across the water have shown considerable interest, with Sky News using this graph to show the huge cost of the banking crisis beside a shot of Seán FitzPatrick.
The BBC website also has coverage of both the arrest and charging of Willie McAteer and Pat Whelan yesterday, with a separate piece detailing today's arrest.
Similarly, the Guardian has been on the case, adding Seánie's arrest to its own dedicated Anglo Irish Bank section. Interesting, however,  is the fact that they failed to cover yesterdays events and make no mention of it in their latest article.
That said, today's piece pulls no punches:
The former head of the bank that almost bankrupted Ireland and one of the most publicly loathed figures in the Republic has been arrested in Dublin.
Further afield, the Financial Times covers it, describing Anglo as having been "the most aggressive lender to property developers in Ireland".
Mentioning Irish voter dissatisfaction over the failure to jail anyone to date as a result of the crisis, the FT talk of Ireland's downturn leaving a "legacy of ghost estates and half-built houses."
Reuters have also written of voter anger in their piece on the arrests:
Voters have been angered that nobody has been jailed for the mismanagement of banks that helped fuel the runaway 'Celtic Tiger' economy.
Across the Atlantic, the Wall Street Journal takes its coverage from the Associated Press while The Washington Post's lack of coverage would make it appear that they have no plans for an Anglogate.