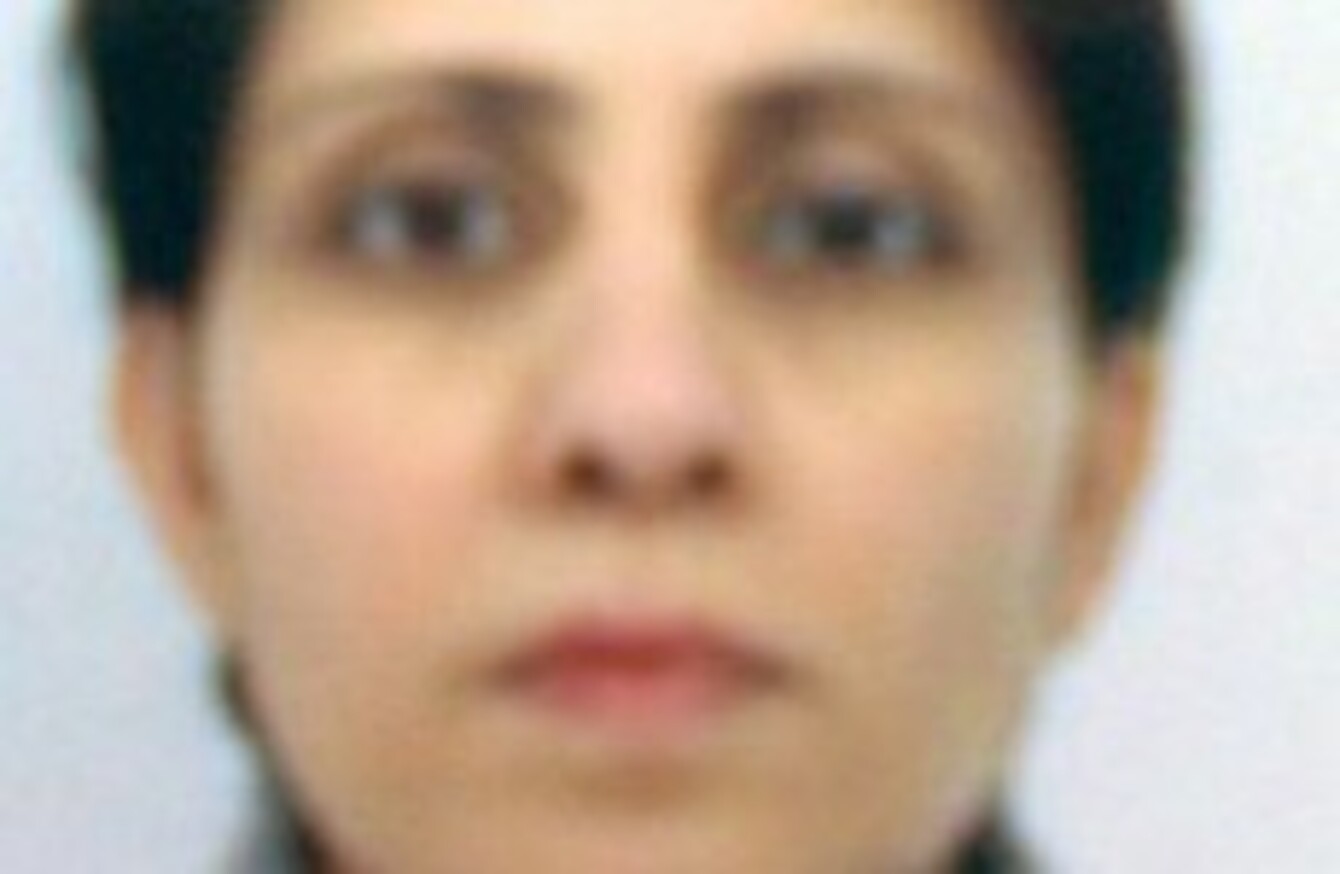 Undated photo of Jacintha Saldanha released by the Metropolitan Police today
Image: Metropolitan Police/PA Wire/Press Association Images
Undated photo of Jacintha Saldanha released by the Metropolitan Police today
Image: Metropolitan Police/PA Wire/Press Association Images
BRITAIN HAS REACTED with horror at the presumed suicide of a nurse who was the victim of a hoax call to the hospital treating Prince William's wife Catherine, as a post-mortem was scheduled for next week.
Tributes to Jacintha Saldanha were placed outside the nurses' accommodation block where her body was discovered on Friday, triggering a wave of anger directed at the two Australian radio hosts behind the prank.
While media reports referred to the nurse's death as a suspected suicide, police are treating it as unexplained at this stage, although the circumstances were not thought to be suspicious.
Scotland Yard police headquarters said today that a post-mortem would take place next week.
Saldanha answered the phone earlier this week when presenters from Sydney's 2Day FM called King Edward VII's Hospital in central London, impersonating Queen Elizabeth II and William's father Prince Charles.
She passed the call onto a colleague who divulged details of Catherine's acute morning sickness.
'Needless tragedy'
All Britain's national papers put the nurse's death on their front page and several carried angry Internet outbursts aimed at the radio presenters, who were pulled off the air.
In its editorial, Britain's biggest-selling newspaper The Sun said the death was "heartbreaking and bewildering", and a "needless tragedy", asking how a foolish prank could end in an apparent suicide.
"No doubt she was distraught at unwittingly embarrassing the royals and her employers," it said.
"We can only guess at the inner torment of Jacintha, who after years of loyal professionalism suddenly found herself in trouble for something that was not her fault."
A wooden cross with a British flag was left outside the hospital, while flowers were placed outside the nearby nurses' block.
Attached to the red, white and blue flowers, a note read: "Dear Jacintha, our thoughts are with you and your family. From all your fellow nurses, we bless your soul. God bless."
News of the death prompted a furious outpouring against the radio station and the two presenters involved, Mel Greig and Michael Christian, who were said to be "deeply shocked" by the turn of events.
"They are completely shattered," said Rhys Holleran, chief executive of Southern Cross Austereo which owns 2Day FM.
Holleran said the station and the hosts had decided that their show would not return "until further notice out of respect of what can only be described as a tragedy".
No laws broken
He also told reporters in Melbourne the station did not believe it had broken the law with the prank call, the Australian Associated Press news agency reported.
"We're very confident that we haven't done anything illegal," he was cited as saying. "What happened was incredibly tragic and we're deeply saddened and we're incredibly affected by that."
The radio station's Facebook page has been bombarded with thousands of comments, many attacking the presenters and calling for them to be sacked while at least one major company has withdrawn its advertising.
Nurse Saldanha reportedly came from India and had two children.
"We as a family are deeply saddened by the loss of our beloved Jacintha," her family said in a statement.
#Open journalism No news is bad news Support The Journal

Your contributions will help us continue to deliver the stories that are important to you

Support us now
The hoax caused a global media storm, coming barely a day after the palace revealed that the 30-year-old duchess was pregnant following her admission to hospital on Monday with severe morning sickness.
William and Kate have said they were "deeply saddened" by Saldanha's death, while Australia's Prime Minister Julia Gillard said it was a "terrible tragedy".
'An awful moment'
The editor of Britain's Independent newspaper Chris Blackhurst wrote that the normal chatter and laughter of the newsroom ebbed away as the news came through.
"It was an awful moment, one in which the at-times detached cynicism of some sections of the media — so central to Lord Justice Leveson's inquiry — was laid bare," he said, referring to the recent report into British press ethics.
"Hard-bitten reporters were desperately saddened."
Greig and Christian apologised after an uproar in Britain but the station initially milked the publicity as the "biggest royal prank ever".
In the phone call, in which Greig impersonated Queen Elizabeth II, Saldanha is heard saying, "Oh yes, just hold on, Ma'am", before putting her through to another nurse.
The royals did not complain about the incident but it sparked intense media coverage and the hospital's chief executive John Lofthouse said staff had been trying to help Saldanha "through this very difficult time".
The widespread shock at the nurse's death is a sharp contrast with the excitement that greeted the announcement of a new royal heir this week. William and Kate's first child will be third in line to the throne.