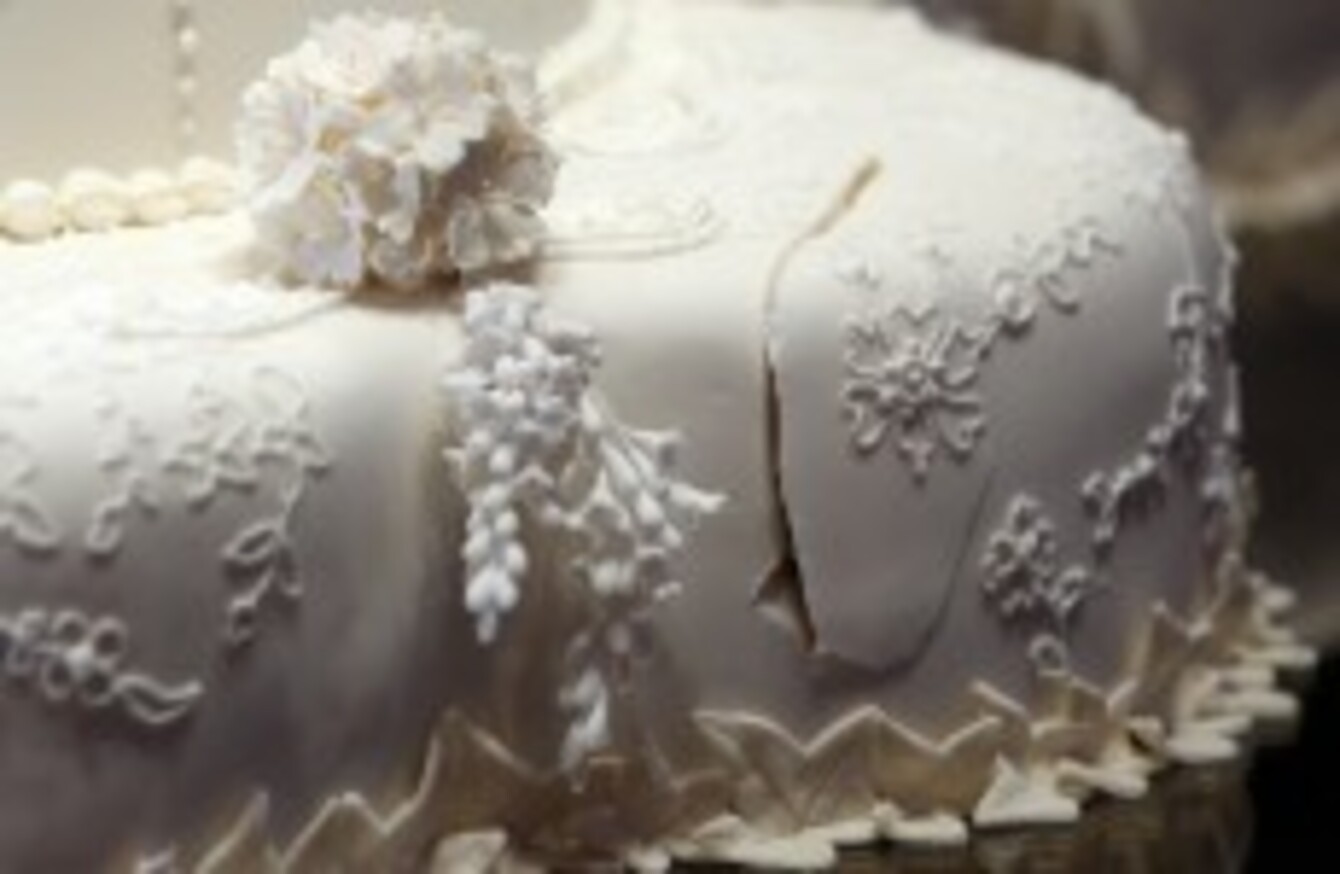 Image: PA Archive/Press Association Images
Image: PA Archive/Press Association Images
A THREE-YEAR-OLD slice of cake from Prince William and Kate Middleton's wedding could raise as much as $2,000 next month when it is put up for auction in California.
Julien's Auctions in Beverly Hills, California is offering the royal slice at a sale in December dedicated to items belonging to William's mother, the late Princess Diana.
The fruit-filled cake from the 2011 wedding will be sold wrapped in white paper in a decorative box and with a blank invitation from the event.
Kate and William's widely-celebrated marriage was viewed by millions around the world and reignited interest in the British royal family.
The cake will be featured in the California auction alongside five dresses that belonged to Princess Diana.
The most expensive dress, an ivory-colored silk evening dress by Zandra Rhodes, is valued at between $80,000 and $100,000.
Princess Diana's favoured designer Catherine Walker designed three of the other dresses.
Princess Diana died 17 years ago but still captures sizable public attention, according to Martin Nolan of Julien's Auctions.
"She is highly collectible, people want to own something from her life, still," Nolan told AFP.
Next month's auction, takes place in Beverly Hills on 5 and 6 December.
Selling slices of well-preserved royal cake is not new – slices of Will and Kate's dessert have been sold before, as have portions of Charles and Diana's and even Queen Elizabeth and Prince Philip's. We're just not sure where they get them from? Anyone?