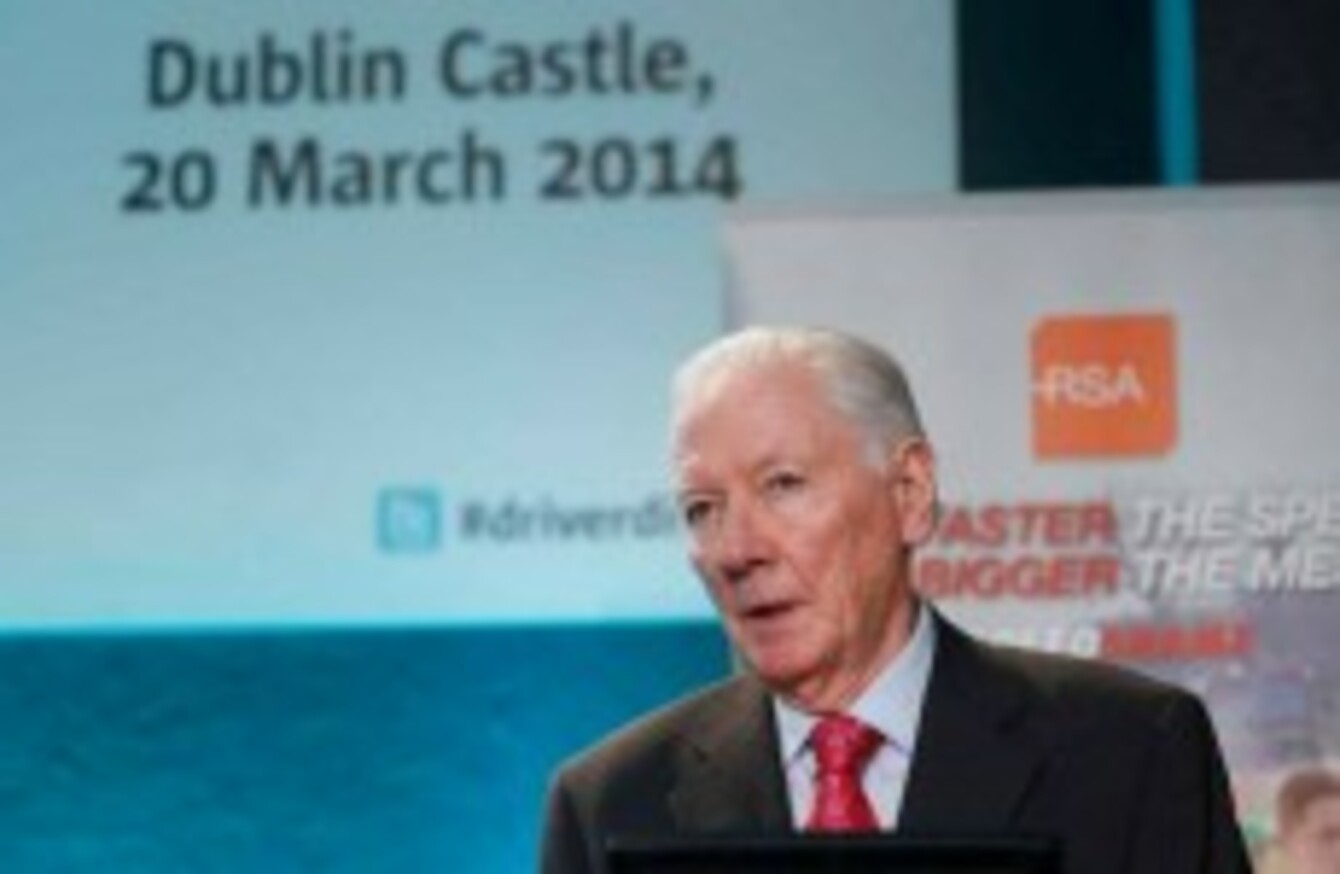 Image: Road Safety Authority via Facebook
Image: Road Safety Authority via Facebook
MOBILE PHONES AND children are the biggest distractions to drivers.
That was the findings of a study presented at the RSA's Annual International Road Safety Conference at Dublin Castle today.
The conference focused on the issue of driver distraction.
So far this year 4,914 penalty points notices have been issued to people who were holding a mobile phone while driving.
Minister for Transport, Leo Varadkar said,
We live in a plugged-in world where we are expected to be in constant contact, even in the car.
"But the reality is that when we are driving, our attention should only be focused on driving safely.
Later this year, penalty points for using a mobile phone while driving will increase from two to three points.
Comparable to Drink Driving
Chairman of the RSA Gay Byrne said, "In the past, the biggest killers on our roads were drink-driving and speeding. And although these continue to be a significant problem, we are now faced with other killer behaviours as a result of the technology-driven world we live in.
People may not think that using a mobile phone, or texting, or even eating and drinking behind the wheel of the car is a problem, but research tells us that the distraction caused by using a mobile phone while driving is comparable to driving drunk.
The RSA and the gardaí are launching the first ever National 'Switch Off Before You Drive Off' campaign next Thursday 27 March.
This campaign will call on motorists to turn off their devices before getting behind the wheel of the car.
The campaign is encouraging road-users to tweet their support (but not while driving) using the hashtag #driverdistraction.