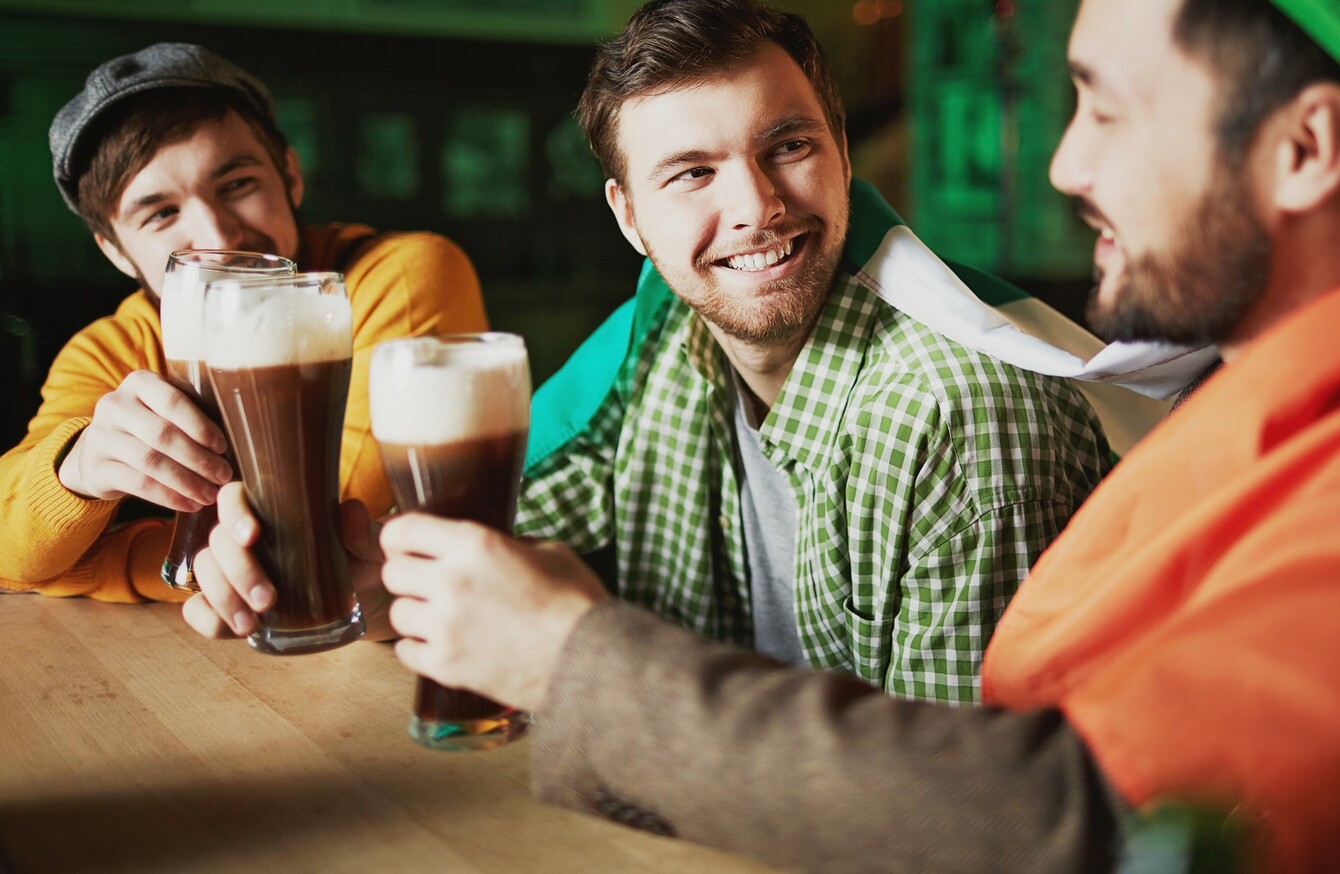 Image: Shutterstock/Pressmaster
Image: Shutterstock/Pressmaster
THE ROAD SAFETY Authority (RSA) is reminding fans to plan how they are going to get home if going out for a few drinks ahead of the Ireland v Belgium soccer match tomorrow.
Chief Executive, Road Safety Authority, Moyagh Murdock, said, "The whole country will be watching the match, getting behind the boys in green.
"Our message is really simple – enjoy the match, don the green jersey, and if you're having a few drinks, make sure you know how you are getting home."
The RSA has the following advice for road-users:
Plan ahead. Make sure you know how you're getting home, whether by taxi, with a friend or public transport.
Don't walk home if you're drunk. Almost half of all pedestrians killed on our roads have consumed alcohol. It's a risk you shouldn't take.
Never ever drink and drive. Any amount of alcohol impairs your driving so either leave the car at home and arrange alternative transport, or stick to the soft drinks.
Don't forget that you could still be over the limit the next morning so take the necessary precautions. It takes roughly one hour for your body to get rid of one unit of alcohol which is a half pint or a standard glass of wine, so if you got to bed late and didn't get a good night' sleep, the effect of the alcohol will be more significant.
1 in 10 drink driving fatalities happen between 8am and 11am so if you have had a heavy night out, leave the car at home.
Murdock added, "If you're heading out for the night, leave the car at home and get public transport or a taxi.
The same applies if you decide to stay in and have a few drinks with family and friends at home or in someone else's house. Don't risk walking home after a few drinks – almost half of pedestrians killed on our roads have consumed alcohol.
"If you are under the influence of alcohol, your risk of stumbling into the road into the path of an oncoming car is significantly increased. So make sensible choices tonight and plan your night out – or your night in – with safety in mind."