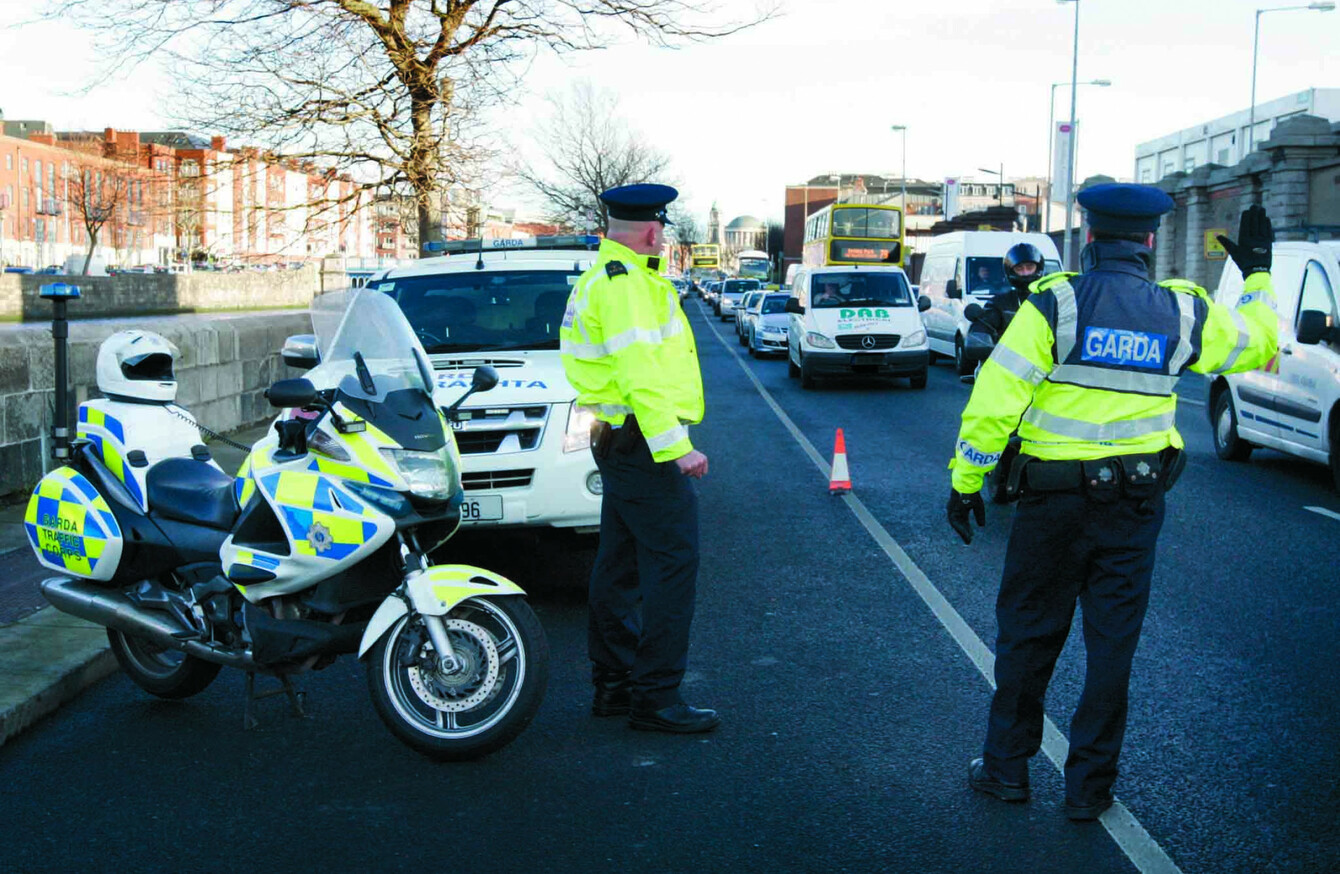 THE ROAD SAFETY Authority's (RSA) mid-year review figures shows there has been a 3% increase in road deaths compared to the same period in 2017.
The review shows that from 1 January to 30 June 2018, 78 people died on Irish roads in 73 collisions – an increase of two road deaths on last year.
The RSA has warned that, if the current trend continues, up to 78 more people could die before the end of 2018.
The highest number of fatalities among all road users occurred in Cork (11) followed by Tipperary (7) and Dublin (6).
Up to 30 June 2018, 39 drivers, 12 passengers, 18 pedestrians, three motorcyclists and six cyclists have been killed on Irish roads.
Speaking at the launch today, Chief Superintendent Finbarr Murphy said gardaí will continue to clamp down on drink and drug driving throughout the summer.
During the warm weather, drivers are enjoying social events in the sun, having a drink and then getting behind the wheel of a car. This is no longer acceptable, he said, adding that drivers who carry out such reckless behaviour will get caught.
Garda enforcement
Breaking down some of the prosecution statistics, Murphy said there has been 4,274 drinking-driving convictions so far this year.
Speeding remains an issue, with 48,162 prosecutions so far this year. Murphy also warned that mobile phone use while driving is something gardaí are targeting, stating it is becoming far too common an occurrence to see drivers using their phones while driving.
So far this year, there has been 11,791 prosecutions for mobile phone use while driving.
Moyagh Murdock, RSA CEO said one of the most shocking statistics is that 27% of drivers killed in road accidents so far this year were not wearing seatbelts.
"I would urge all drivers and passengers to make sure that buckling their seatbelt is the first thing they do before setting off on a journey. Sadly we continue to see fatalities where a vehicle occupant was not wearing a seatbelt and therefore had no protection in a collision," she said.
Murdock said the reduction in motorcyclist fatalities with 70% less deaths than for the same period last year is to be welcomed.
Non-wearing of seatbelts
Superintendent Murphy it's incredible that people continue to not wear their seatbelts when driving, adding that there were 3,904 prosecutions for this from January – June.
Minister for Transport, Tourism and Sport, Shane Ross said the statistics revealed today are "disappointing".
After seeing a reduction of 11% in the first half of 2017, that positive trend has been reversed in 2018. It shows the absolute need for ongoing vigilance by road users, a greater level of visible garda presence on our roads and robust traffic legislation on our statute books.
He said additional gardaí will be assigned to traffic policing over the next three years, with a target of 1,000 officers by 2020.
Ross said there is no doubt the high visibility of police on the roads is a key component in reducing fatalities and serious injury on Ireland's roads.
While there are concerns that there has been a rise in the number of under 24s drinking and driving, the minister said all age groups have to check their behaviour.
Most dangerous times
Half of all fatalities that have occurred so far this year happened between Friday and Sunday. There were 17 fatalities between midnight and 6am (22%). The majority of these (11) occurred on Saturday and Sunday morning.
"A lot of the deaths are taking place in the early hours of the morning – Friday night, Saturday night and intro Sunday morning and there are young people out and about socialising till three or four o'clock in the morning," said Ross.
He said the message isn't getting out there that drink-driving is simply unacceptable.
The message needs to get out loud and clear that the culture of drink-driving is flourishing – it is absolutely disgraceful – it is flourishing, it is increasing…
It is dark history we are going through in terms of drink-driving. There seems to be a recklessness between people both young and old that they think they can take a drink and drive – that is something we have to fight.