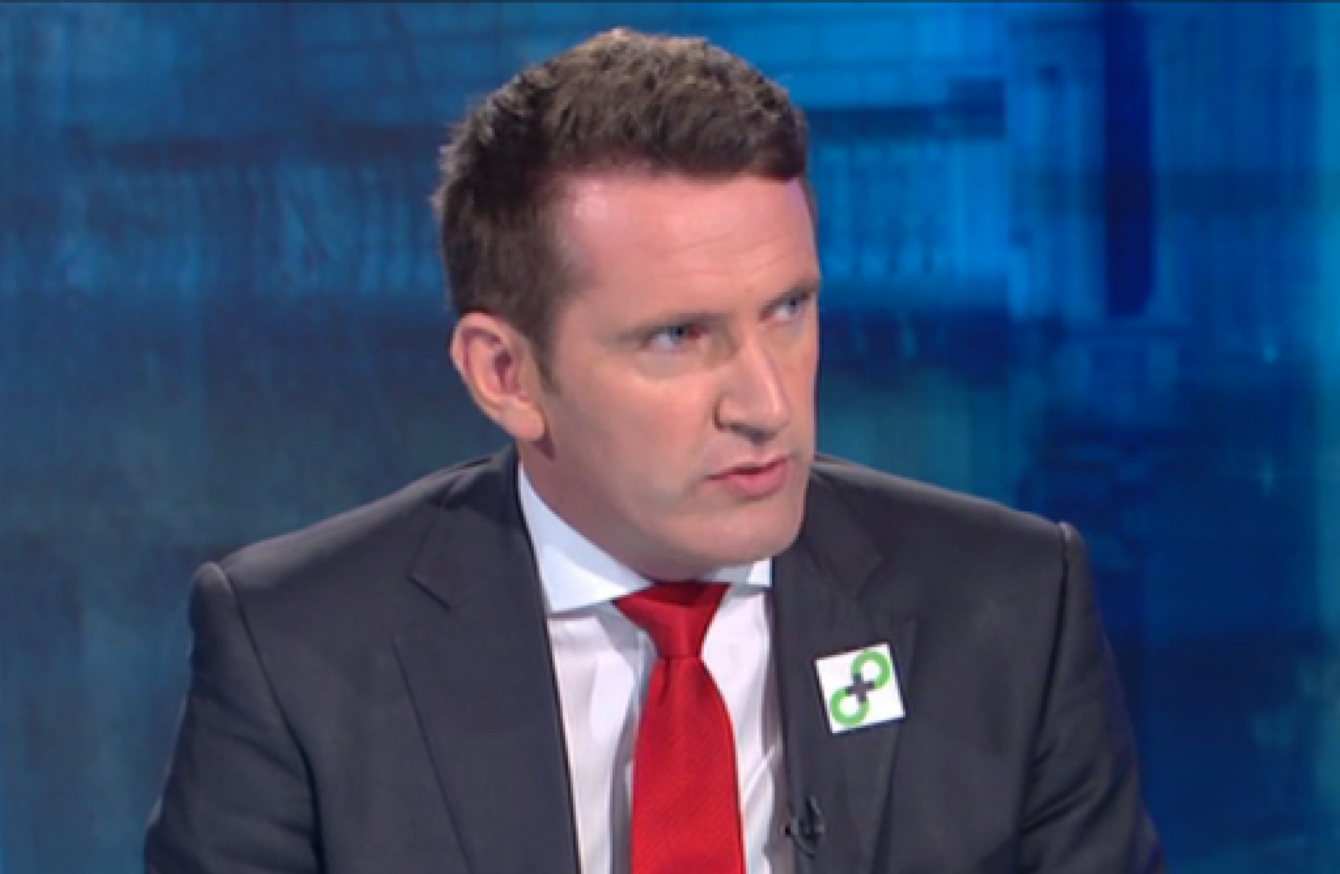 Ó Ríordáin with the badge on.
Image: RTÉ
Ó Ríordáin with the badge on.
Image: RTÉ
RTÉ SAYS IT asked senator Aodhán Ó Ríordáin to remove a pro-choice badge to stop "unchallenged campaigning".
The Labour senator was wearing the badge today as part of his appearance on today's broadcast of Leaders' Questions.
He says that during a break in the programme, he was asked to remove it.
He took to Twitter to complain about the request, calling it "ridiculous stuff" and pointing out that an average of 12 Irish women will travel for abortions today.
After the break in the show, Ó Ríordáin could be seen without the badge.
RTÉ told TheJournal.ie that the decision was made to stop guests campaigning without rebuttal.
Our news and current affairs programmes are not platforms for unchallenged campaigning on any controversial issue. Wearing a campaigning badge completely unrelated to the discussion taking place would effectively be that.
Last year, while Minister of State for Equality, Ó Ríordáin was asked to remove a Yes Equality pin while appearing on RTÉ's Saturday Night Show.