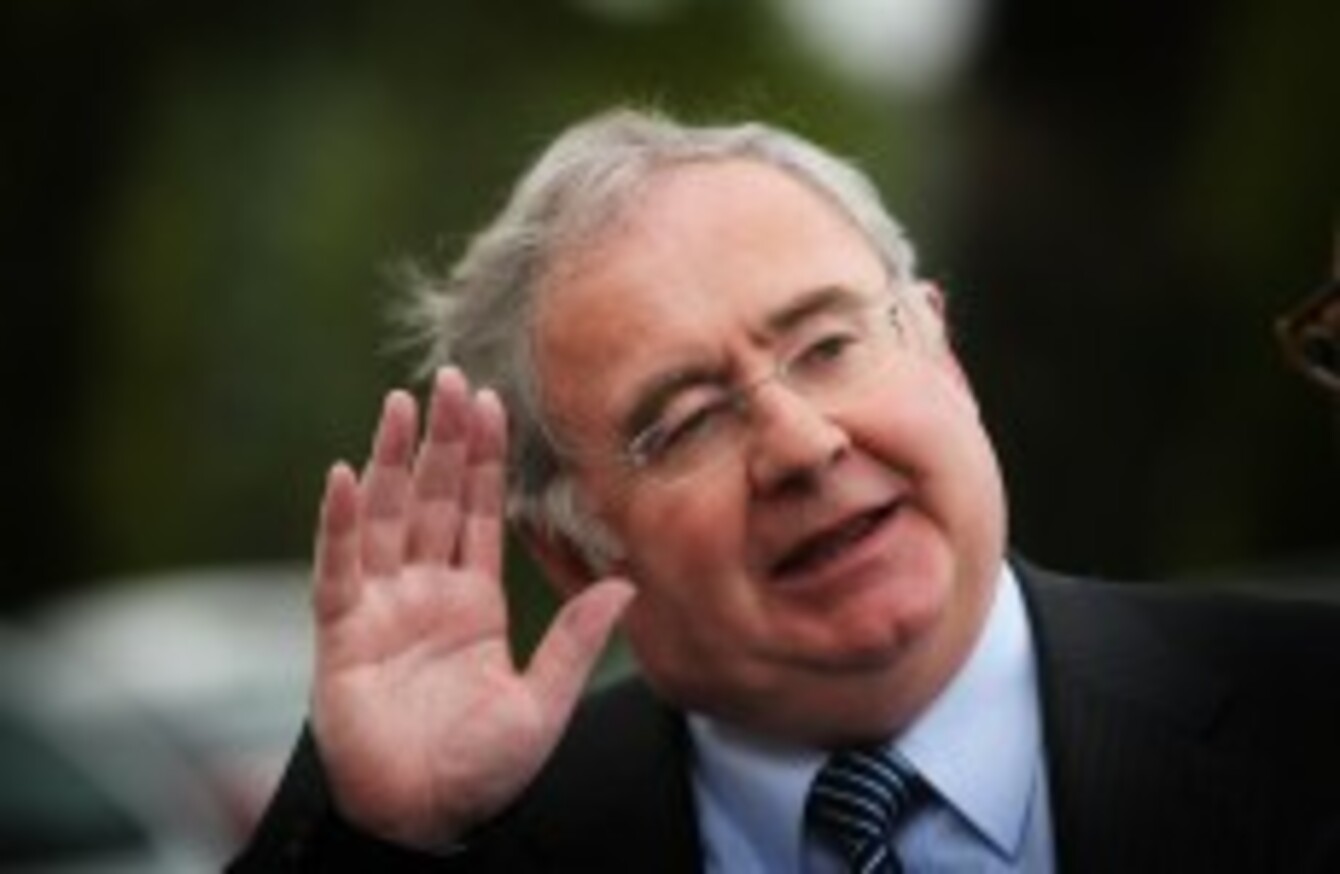 Image: Julien Behal/PA Wire
Image: Julien Behal/PA Wire
COMMUNICATIONS MINISTER PAT Rabbitte is to meet the RTÉ Board today and says he will tell it that the national broadcaster "can't continue to run a deficit".
Speaking to members of the Seanad yesterday afternoon, Rabbitte said that he would be meeting the Board today and make clear that the taxpayer must have value for its money. His comments came in response to statements from senators about media standards in Ireland. Senator John Whelan, a Labour Party member and long-time regional paper editor in the Laois-Offaly area, had said that "we're entitled to ask what bang are we getting for our buck" in relation to the licence fee.
In addition, Fine Gael's Paul Coghlan, a small shareholder in a local radio station in Kerry, and Labour's Susan O'Keefe, a former investigative journalist, had asked if regional broadcasters should not get a cut of the licence fee. O'Keefe argued that her local broadcaster in Sligo provided services which could be considered to come under the public service remit.
The minister said that in RTÉ's defence, the licence fee is "top sliced" with €10m of it going to fund TG4 and 7 per cent of the total going to the Sound and Vision fund for independent productions. (In 2010, this 7 per cent constituted €1.7m, according to the Department of Communications, Energy and Natural Resources – the scheme is administered by the BAI). He also said that "it has to be acknowledged" that the resources available to RTÉ from both the licence fee and commercial revenue is only "a fraction" of what is available to a broadcaster like the BBC.
He said that the proposal to replace the licence with a broadcasting charge was for two reasons. Firstly, the current system sees €30m of licence fee evasion; secondly, the current levy doesn't take into account how people are now using the internet to access broadcasting services.
On the ongoing investigations into the RTÉ Prime Time Investigates programme, 'Mission to Prey', which falsely accused Fr Kevin Reynolds of fathering a child by a teenage woman, Rabbitte said that the inquiries will "conclude soon". He said that the constitutional rights of the priest had to be observed but also hoped that the "normally high standard" of the programme series would not be damaged if the issue was dealt with properly. He said that when the investigations were concluded, he would "let the pieces fall where they will".