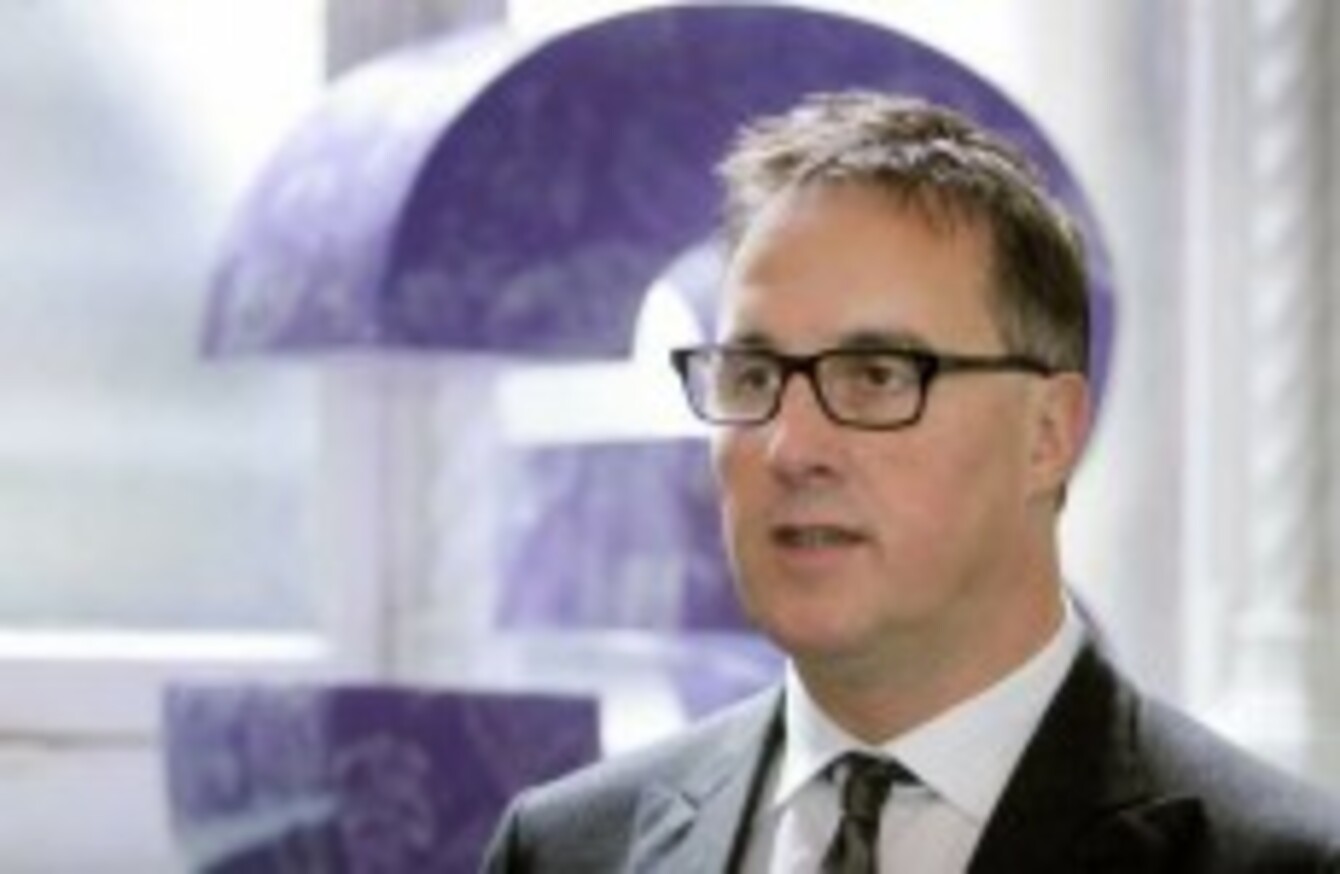 Image: Sam Boal / Photocall Ireland
Image: Sam Boal / Photocall Ireland
TV3 CHIEF DAVID McRedmond didn't hold back in his criticism of rival broadcaster RTÉ in a recent letter to Communications Minister Pat Rabbitte.
Dated 16 April, the letter calls for the end of RTÉ's dominance in the ad market and desribes the broadcaster's new advertising scheme as "crushingly disappointing".
McRedmond claimed that the Government was looking at producing an advertising trading scheme under the false assumption that RTÉ is capable of reforming itself.
"It is clearly not," writes the CEO.
Earlier this year, the Competition Authority expressed concern that RTÉ's share deal could be in breach of both Irish and European competition law.
An investigation was launched on the back of a TV3 complaint which called the deal anti-competitive. The scheme used by RTÉ to sell airtime to advertisers features discounts based on the share of their television advertising budget which they commit to RTÉ.
The Competition Authority ruled:
Rebates and discounts are a common way to attract customers. However, if a dominant player in a market offers conditional rebates calculated on the basis of customer loyalty it may be a breach of competition law.
As a result, RTÉ promised reform and gave undertakings to change the way its works from July 2012
In an interview with the Sunday Business Post, RTÉ's Willie O'Reilly said that the proposed system is "kosher" but admitted it may need a "tweak" or two over the next 12 months.
Read the full text of McRedmond's strongly worded letter, which also criticises the fact that RTÉ can benefit from both licence fee income and ad revenue:
Dear Minister,

Attached to this letter is a legal analysis which shows that RTÉ's new ad scheme violates both the spirit and the letter of the Competition Authority's Enforcement Decision and of competition law.

When we last met with you and your officials we presented an analysis of how to repair the failure in the TV market in Ireland. We believed that the Competition Authority's Enforcement Decision provided RTÉ with the final chance to prove that its outdated dual-funding model could work. But we also said that if RTÉ could not produce a compliant ad scheme then you needed to move to plan B which was to take RTÉ out of a position of dominance. Since RTÉ's proposed scheme is so evidently non-compliant, we urge you to move immediately to reduce RTÉ's dominance in the ad market.

Steps to reduce RTÉ's dominance such as eliminating peak-time advertising on RTÉ 1 or removing advertising from RTÉ1 all together, are in line with the trend throughout Europe. In almost all European countries national governments have understood that the dual-funding model is outdated particularly in the context of digital switch over. Such steps may also force RTÉ finally to comply with its competition obligations to price its remaining advertising minutage above cost and to trade transparently and fairly. In return, as we presented to you, we would support a more stable, efficient and predictable funding regime for RTÉ, for example through your proposed household charge and an end to top-slicing (even though this would impact negatively on TV3).

We believe, from your officials, that you raised the Competition Authority issue at the RTÉ board and asked them to take the matter seriously. RTÉ's new scheme is not a serious response. We find it impossible to believe that the board of RTÉ reviewed the scheme with any rigour (if at all) and frankly it is difficult to see that the scheme has even been subject to serious legal review.

This is a crushingly disappointing response to a two-year investigation by the Competition Authority.

TV3 has attempted at all times to be constructive in this matter. For obvious reasons we cannot engage directly with RTÉ on its ad trading scheme but we have engaged heavily with your officials, produced detailed economic analysis and proposed options for a compliant trading scheme and alternative funding models, all apparently now ignored. A failed market characterised by ongoing deficits in RTÉ and hopelessly weak commercial broadcasting threatens thousands of jobs across the sector and the immediate viability of DTT.

The only way open now for you to deliver on the Programme for Government commitments (to address the funding of both public-sector and independent broadcasters) and to ensure RTÉ's compliance with competition law is to remove RTÉ from a position of dominance in the ad market. We urge you to take steps to do this immediately to meet the Competition Authority implementation deadline of July 2012.

Yours sincerely,

David McRedmond

CEO, TV3