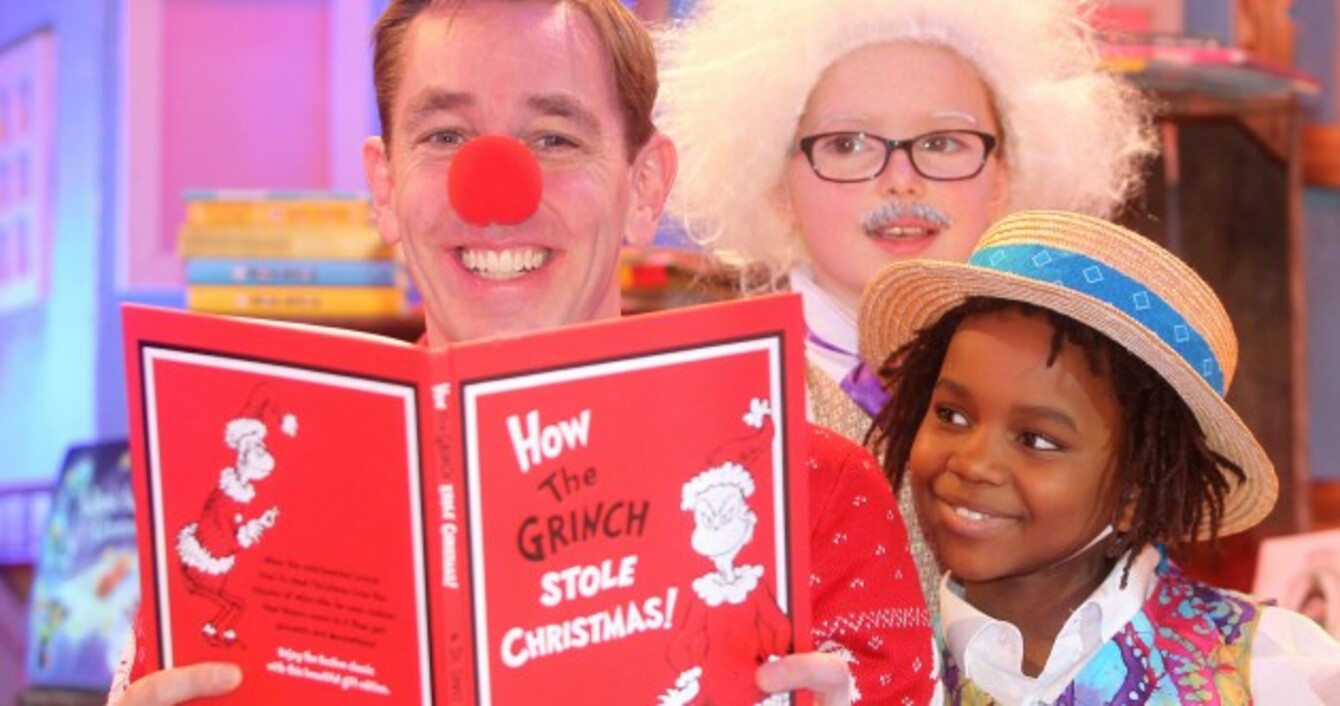 Late Late Show presenter Ryan Tubridy
Image: Sam Boal/Photocall Ireland
Late Late Show presenter Ryan Tubridy
Image: Sam Boal/Photocall Ireland
RTÉ NEEDS TO be able to compete for talent with commercial stations that can afford to pay even higher salaries, according to the government's communications chief.
Mark Griffin, the secretary-general of the Department of Communications, Energy and Natural Resources (DCENR), was quizzed about the state broadcaster's use of its millions in annual TV licence revenue before an Oireachtas Public Accounts Committee today.
While he said the department didn't play any part in setting salaries within the semi-state, he added RTÉ had already cut the pay of some its top presenters over several years.
In fact, that's in line with an overall … very substantial general reduction in the RTE pay bill over the last number of years," he said.
Big pay cheques
The state broadcaster has come under fire for the salaries paid to high-profile presenters like recent hire Ray D'Arcy, who was reportedly lured to RTÉ Radio One from Today FM on a annual package worth as much as €500,000.
RTÉ chair Moya Doherty defended his pay cheque earlier this year, adding that sponsorship money would "more than cover" D'Arcy's earnings and half the top-10 paid presenters in Ireland were on commercial stations.
Griffin today re-iterated that some of the highest-paid presenters were on channels other than RTÉ and the state broadcaster had to be able to lure the best talent.
There's an issue for RTE in terms of being able to compete and being able to attract people who are popular in terms of coverage and listenership and bringing sponsorship to the radio station as well," he said.
Where the money goes
According to RTÉ's most-recent disclosure of presenter salaries, Ryan Tubridy was its best-paid performer on €495,000 in 2013 – down from €723,000 in 2011.
Liveline presenter Joe Duffy was paid €300,000, down from €378,000, followed by Marian Finucane on €295,000, reduced from €492,000 two years earlier.
Meanwhile, the semi-state received €182 million in funding from TV licence fees in 2013 and another €145 million in commercial revenue.
While the income from licences was up slightly on 2012, the amount it has been generating from commercial sources has been steadily falling in recent years.
It ran a slight profit in 2013, according to its most-recent annual report, compared to a €65 million loss the previous year.
RTÉ cut its total staff-related costs by €10.5 million between the two years with its average headcount falling from 1,991 to 1,853.