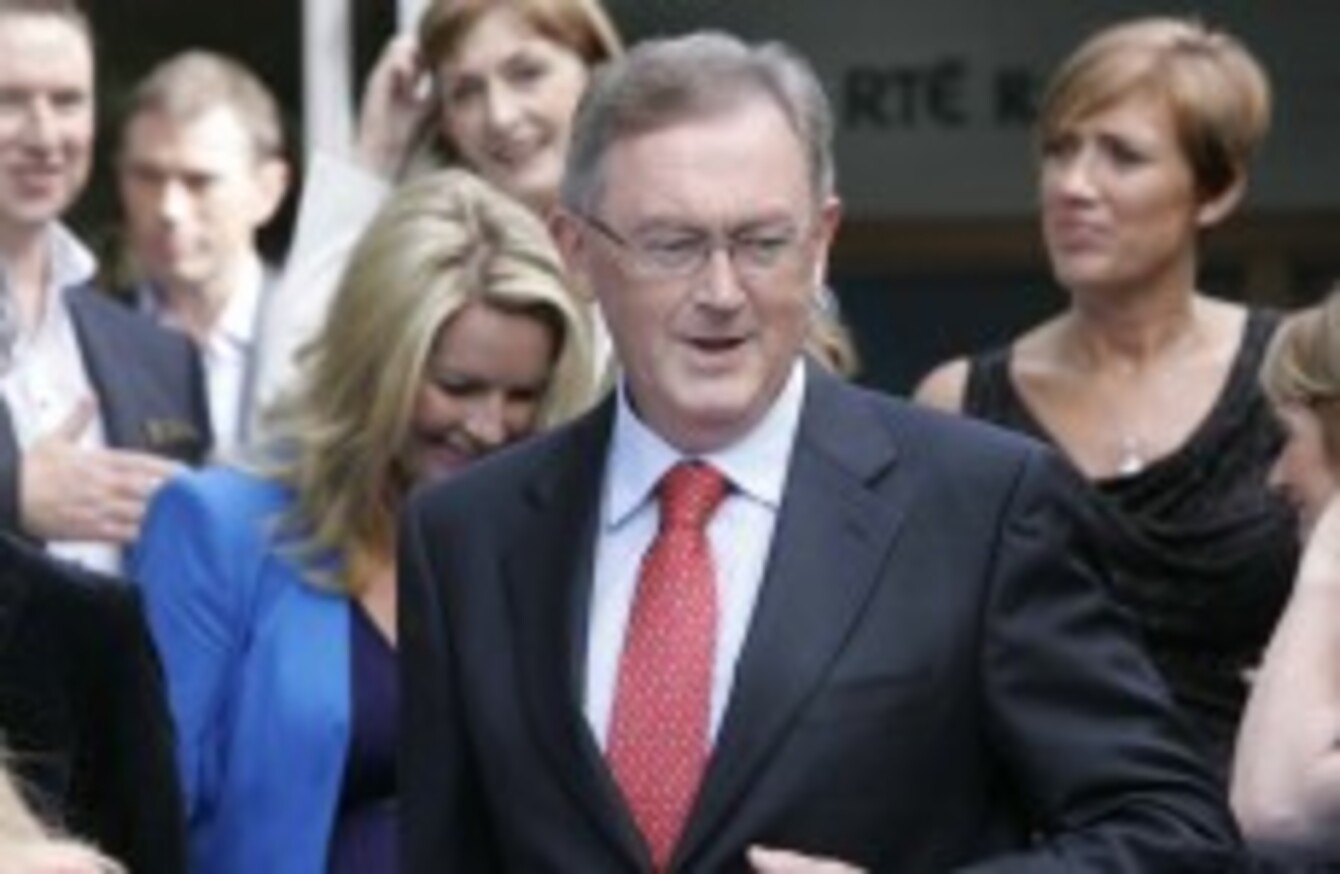 Seán O'Rourke at the launch of RTÉ Radio 1's autumn schedule this week
Image: Mark Stedman/Photocall Ireland
Seán O'Rourke at the launch of RTÉ Radio 1's autumn schedule this week
Image: Mark Stedman/Photocall Ireland
BROADCASTER SEÁN O'ROURKE is relishing the prospect of taking over from Pat Kenny on RTÉ Radio 1′s mid-morning slot next Monday and has insisted it doesn't hold any fear for him.
"I just hold prospects, not fears," he told TheJournal.ie in an interview this week as he prepares to leave behind two decades with the News at One as well as the Sunday TV slot with The Week in Politics – "two of the best slots in RTÉ" – to take over the Today show.
O'Rourke's selection has been widely praised with his strong current affairs background a perfect counter to Newstalk's potentially game-changing acquisition of Kenny.
But the RTÉ presenter insisted it is not about competition with the Denis O'Brien-owned station.
"It's not about RTÉ versus Newstalk. This is about the Today programme – which is a really strong programme – competing with, first of all internal RTÉ programmes, Tubridy and Colm Hayes [on 2fm]," he said.
"We are competing with them first and foremost as national programmes. Newstalk are there and fine, but there's a whole lot of programmes in the regions… thery're the people we're competing with as well."
He continued: "I remember interviewing [Kilkenny hurling manager] Brian Cody and asking him: 'What team are you concerned about most?' and he said: 'Kilkenny'. So what broadcaster am I most concerned about? It's Sean O'Rourke.
"The others, be it Sean Doherty or Keith Finnegan or Pat Kenny or Ryan Tubridy or whatever, well they can all look after their own game. I'll worry about mine, and more luck to them."
Ironing
Some have raised concerns about how a serious current affairs broadcaster like O'Rourke might handle the lighter items that are a staple of the Today show but O'Rourke believes life experience will help him tackle that.
"I go shopping in the supermarkets, I cook meals, I barbecue, I iron – yes, I do iron on my own shirts! I have six children who are aged between 14 and 26 plus a wife – all of whom are very grounded people. So I think I am pretty familiar with the realities of life," he insisted.
The Laois-born broadcaster is full of praise for his production team having worked full-time with them for the past seven days ahead of next week's first programme and said their experience has been key to him settling in.
"They are really energised, they're smart, they're on the top of their game, they've great experience. Between them they have literally put thousands of the Today programmes out on air," he said.
One early test for O'Rourke and his new programme will be the traditional post-Budget phone-in with the Minister for Finance as well as the Minister for Public Expenditure and Reform who come into the Today studio.
Will they be tempted to speak to Pat Kenny on Newstalk instead?
O'Rourke admitted he doesn't know yet if the ministers will speak to him in mid-October but said that contingencies are in place and once again played down comparisons with Kenny.
#Open journalism No news is bad news Support The Journal

Your contributions will help us continue to deliver the stories that are important to you

Support us now
"I think there's a danger here that the people will focus on the first week or the first Budget or who gets this interview or who gets that interview. I mean this is a long game, it's not about the first week," he said.
"There will be a bit of attention paid to it, and you know the critics will say this was good or that as bad, or they got this and the other crowd got that but that will all settle down you know."
Though there has been widespread praise for his selection to replace Kenny, O'Rourke said he has heard some negative feedback but he has the perfect response.
"Some people are like: 'Oh god, your man is very serious'. Somebody wrote that I was a bit like a school headmaster, and that makes me laugh!
"There was a time in my life when I was the biggest troublemaker for any school teacher and I've one or two results to prove that!" he added.
The Today Show with Seán O'Rourke begins this Monday, 2 September on RTÉ Radio 1 from 10am