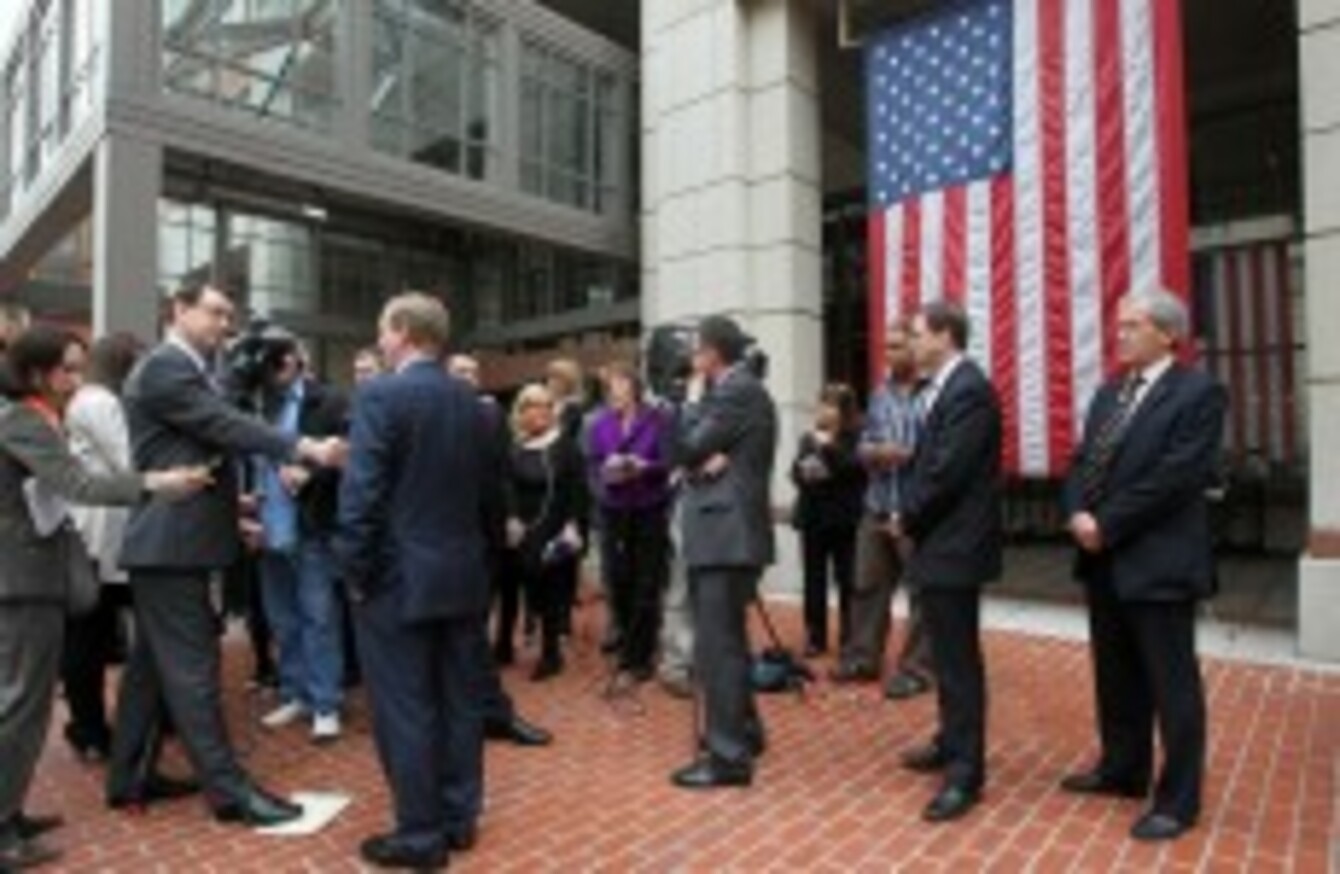 Richard Downes (second from left) speaks to Taoiseach Enda Kenny in Washington
Image: Leon Farrell/Photocall Ireland
Richard Downes (second from left) speaks to Taoiseach Enda Kenny in Washington
Image: Leon Farrell/Photocall Ireland
RTE IS TO begin the search for its next Washington correspondent in the coming weeks as the contract for the current holder of the role comes to an end.
Journalist Richard Downes has worked from RTE's Washington base for two years and is set to return to Ireland in mid-September. During his time in the US he has covered the 2012 presidential election, the visit of Taoiseach Enda Kenny to the United States, and the treatment of prisoners in Guantanamo, among other stories.
Downes is believed to be planning to complete a book he has been working on when he returns to Ireland.
There had been some speculation that RTE was considering closing its Washington bureau as part of its attempt to cut costs, but an RTE spokesperson dismissed the rumours. The broadcaster is believed to have taken out a new lease on an office and production space in the city.
The spokesperson told TheJournal.ie that RTE will begin advertising for a new correspondent in the coming weeks.
The role is generally seen as a prestigious one but also somewhat isolating. Previous Washington correspondents include Carole Coleman, Mark Little and Charlie Bird, who left the position early due to his unhappiness in the role.