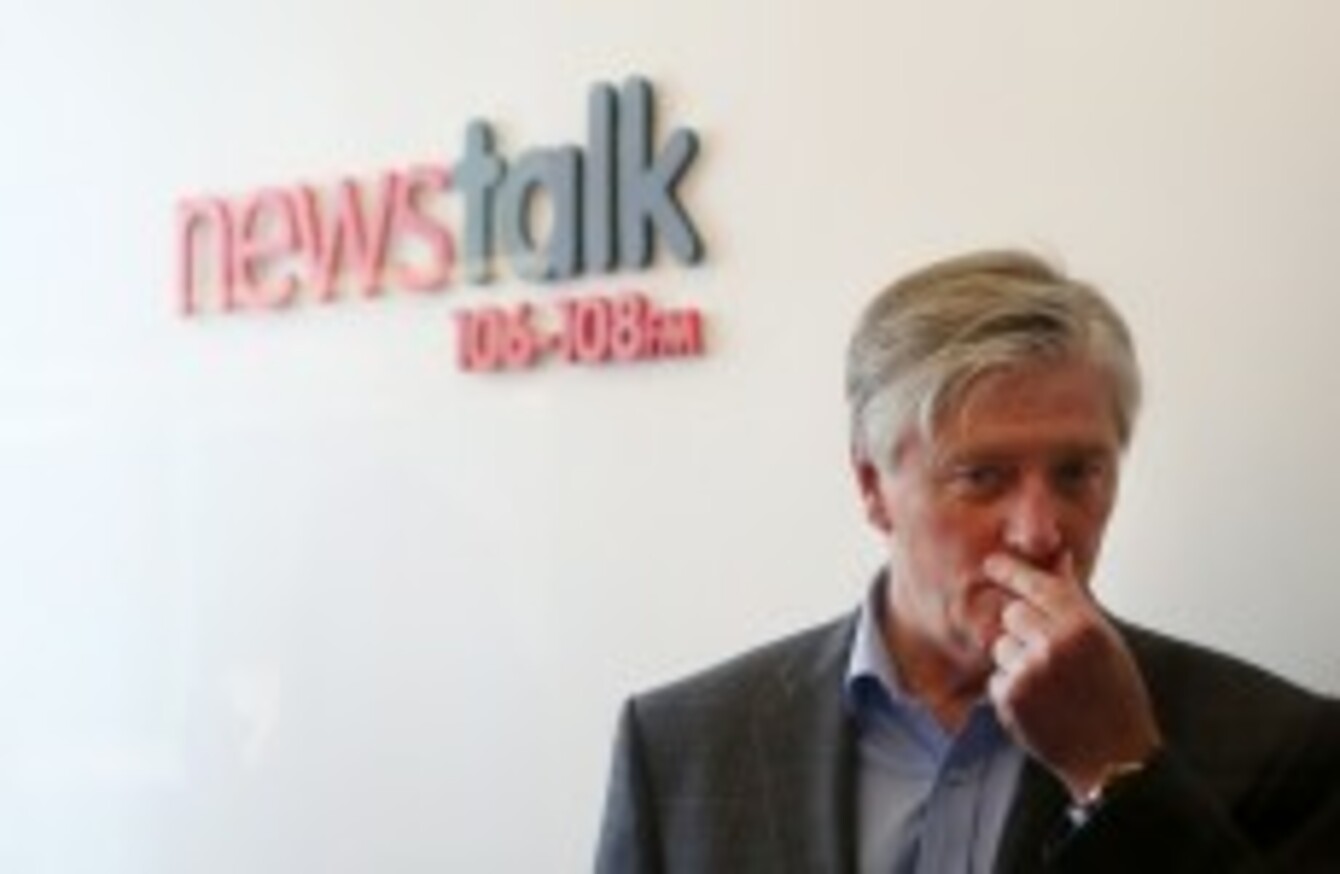 Image: Sam Boal/Photocall Ireland
Image: Sam Boal/Photocall Ireland
Updated 7.40pm
NEWSTALK FM IS taking legal advice after it says RTÉ refused to broadcast an advertisement submitted by the radio station.
Newstalk says that RTE is in contravention of its public sector broadcasting remit by not running the television ad, which is part of the station's 'Move the Dial' campaign.
"RTE's decision not to accept the ad is motivated solely by its determination to curb the listenership of a competitor," said Gerard Whelan, the CEO of Newstalk.
However RTE says it has broadcast ads from lots of competing stations and that the rules are clear – and that Newstalk is in the wrong.
RTE previously ran television ads for Newstalk in late 2013, but made the radio station remove the slogan at the end – "Move the Dial" – because calls to action are in breach of RTE's codes and regulations. "This is widely understood and respected by the industry," an RTE spokesperson said.
The spokesperson said they have not yet received a new ad from Newstalk, but will review it when it is submitted.
However Newstalk says as well as getting legal advice, it is also considering lodging a formal complaint to the Competition Authority.
Newstalk, which is an independent radio station operated by a subsidiary of Denis O'Brien's Communicorp group, says that RTÉ 'took an abritrary decision' to reject the ad.
"This is clearly anti-competitive and an abuse of its position," said Whelan.
He said that Newstalk has been made aware that RTE has guidelines for rejecting ads from competitors. "RTE should make these guidelines public immediately, in the interest of transparency," he said.
The ad is due to appear in other media outlets.
The spokesperson for RTE said that RTE airs advertising from competing media. "Previously this has included TV3, Newstalk, Today FM, Sky, among others".
"All of these clients understand the ads must adhere to our advertising codes. We are happy to carry the most recent Newstalk TV ad as broadcast in September and October 2013, should they so wish".
Originally published 4.05pm